MasterClass Raises $100 Million USD in Funding
Pushing the company's value to $800 million USD.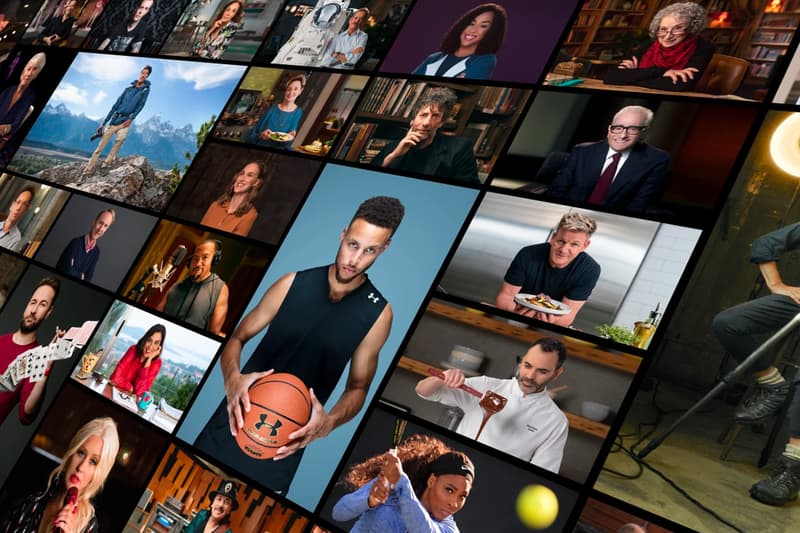 According to a new report from Bloomberg, online tutorial company MasterClass has just raised $100 million USD in funding through its Series E round, which was led by Fidelity Management & Research Company alongside existing investors NEA, IVP, Atomico, and NextEquity Partners, as well as new investors such as Owl Ventures and 01 Advisors. The new funding brings the company's value above $800 million USD.
With many countries currently on lockdown and social distancing rules applying, MasterClass has gained a lot of traction, no doubt thanks to both its educational yet entertaining nature and its employment of celebrities and stars in a given field. Since its foundation, the company has created 85 different courses on various specialties including acting lessons from Hollywood stars such as Samuel L. Jackson and Natalie Portman, basketball tutorials from NBA player Steph Curry, and even classes on how to become an astronaut from the former commander of the International Space Station, Chris Hadfield. Each course is split into multiple 20 to 30-minute sessions, with a downloadable workbook to go with it.
After finishing your classes, users will also be able to connect with other members in the community, and even interact with the celebrities if they're lucky. MasterClass recounts the rare occasions where celebrities have directly engaged with students, including DeadMau5, who invited a student to record a track with him, and Serena Williams, who played a game of tennis with another.
To learn more about what MasterClass has to offer, head over to its website.
In other business-related news, Nordstrom is now closing its Jeffrey boutiques amid slowing luxury sales.