Wu-Tang Clan Release All-Natural "Protect Ya Hands" Sanitizer
Part of the group's new product range benefitting non-profits during the coronavirus pandemic.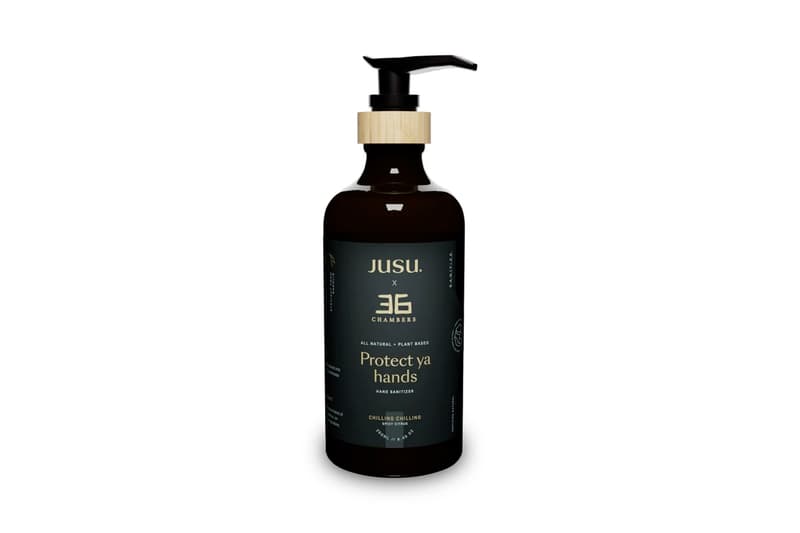 Wu-Tang Clan's contemporary fashion and vegan accessories line, 36 Chambers, has launched its "A Better Tomorrow" collection, a range of products that will benefit the Ottawa Food Bank, Ottawa Mission Foundation, and the Children's Hospital of Eastern Ontario during the ongoing coronavirus pandemic. Among the items is a "Protect Ya Hands" hand sanitizer created alongside skincare company JUSU.
The 250ml hand sanitizer is all-natural, plant-based, and vegan, utilizing a citrus scent and a bamboo-constructed top. For each purchase, another sanitizer will be donated to the Ottawa Mission Foundation along with other homeless shelters in Canada. Additional profits will also be donated to the shelters. Other pieces in the collection include a reusable food bowl created alongside Pure Kitchen, as well as an "Ottawu" T-shirt made in collaboration with the City of Ottawa.
All products can be found via 36 Chamber's official webstore and are priced between $21 USD and $40 USD.
For more related news, RZA recently launched his new 36 Cinema project.