MLB Return-To-Play Proposal Includes No Spitting or High-Fives
Early July season start also in plan with fan-less games.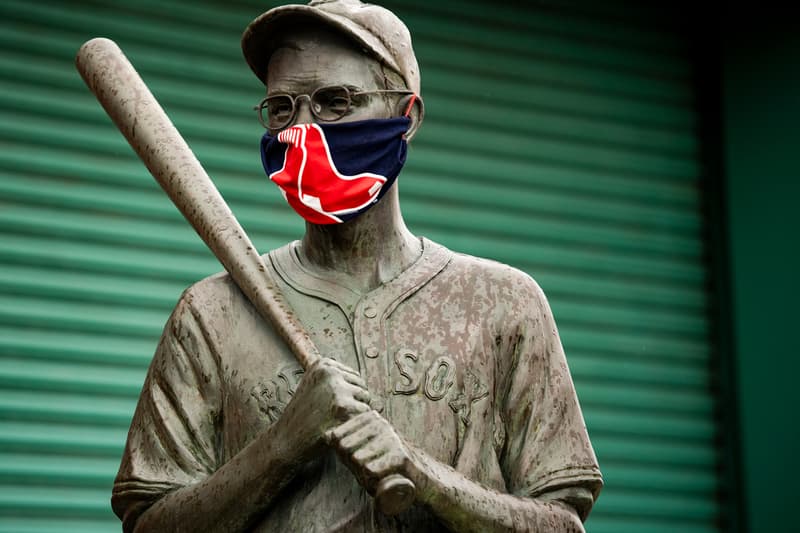 The continued effects of the COVID-19 coronavirus have ground most professional sports leagues to a complete standstill, and Major League Baseball has been one of the hardest hit — unable to begin its season, which was originally scheduled to start in late March. Now, the MLB has revealed extensive return-to-play plans, with a hopeful season start date of July after an abbreviated "spring training."
A 67 page, still-in-progress league health and safety manual obtained by ESPN shows some of the proposed changes, which are daunting to say the least. Among the highlights: each team would be able to have 50 players, with an active number still being negotiated. Players not active for each game would be required to sit six feet apart in the stands, and high-fives, fist bumps and hugs would be disapproved.
Furthermore, chewing tobacco and sunflower seeds would be entirely prohibited, first and third base coaches would not be allowed to approach baserunners or umpires, and socializing between opponents would be highly discouraged. Game balls will be thrown away after being touched by multiple players, throwing the ball around the infield will be frowned upon and pitchers will have their own set of balls to throw in bullpen sessions.
According to the AP and the Los Angeles Times, MLB stands to take a staggering $640,000 USD loss per game played without fans. This will supposedly be offset by prorating player salaries over the course of a shortened 82-game schedule. Teams have been asked to respond to the health and safety memo by May 22.
See the full stores via ESPN and the LA Times, and for more sports news watch 11-year-old Brazilian skateboard prodigy Gui Khury land the first-ever vert ramp 1080.