One Sino Park Is a Striking Deconstructivist Building on a Cliffside in China
Integrated into the surrounding mountain face.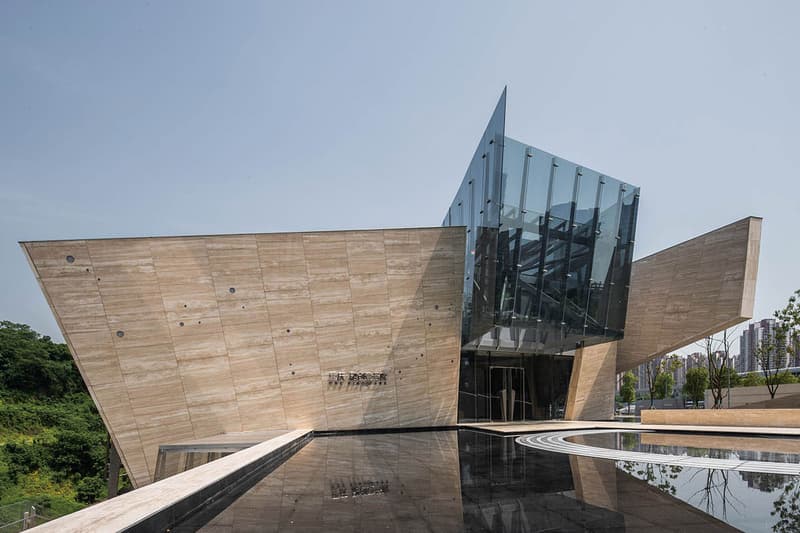 1 of 8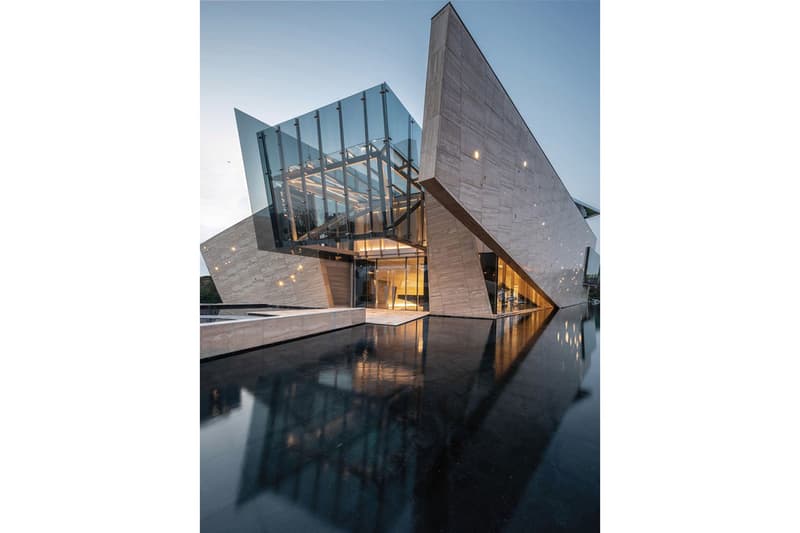 2 of 8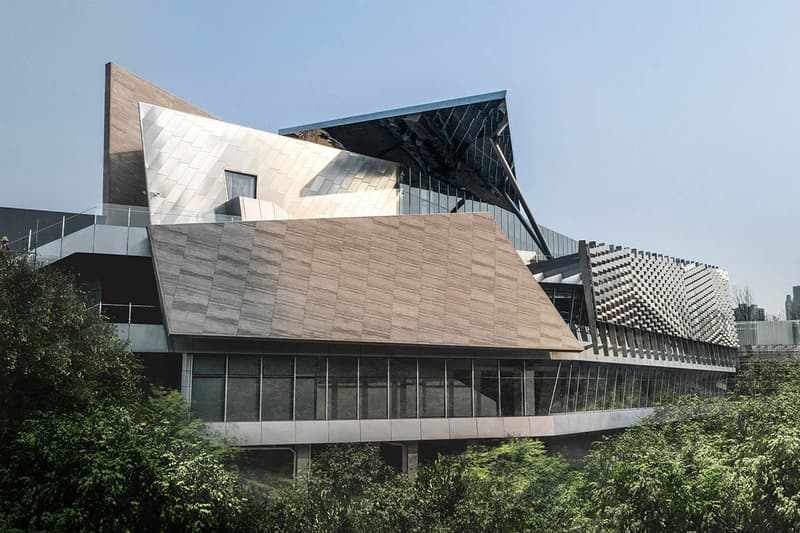 3 of 8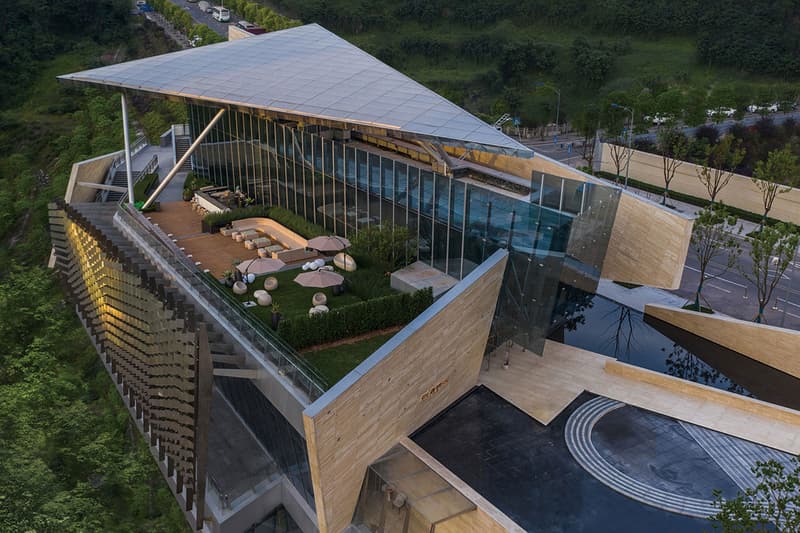 4 of 8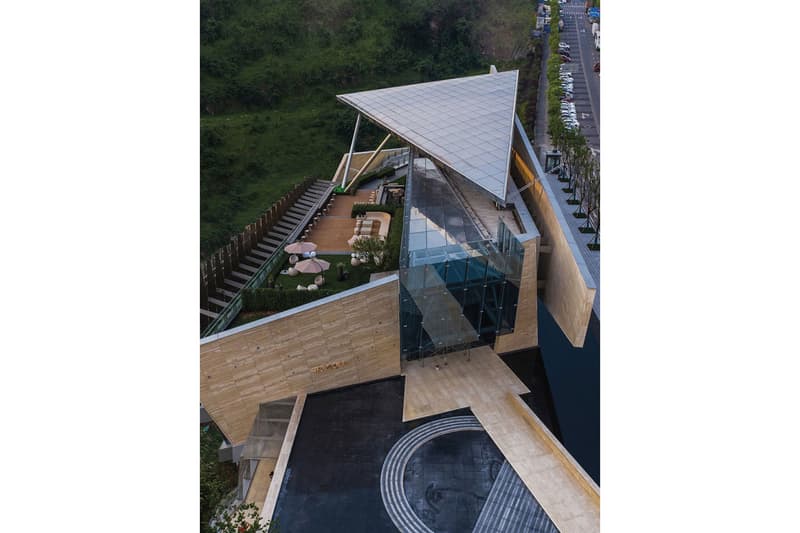 5 of 8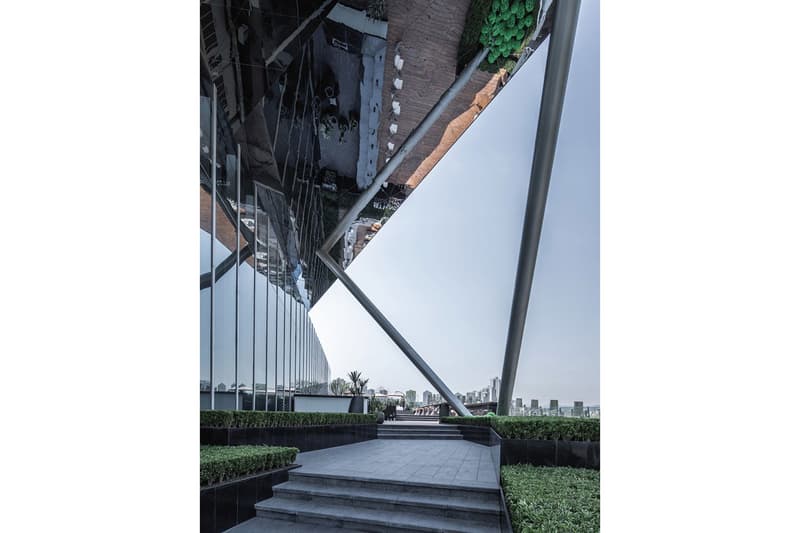 6 of 8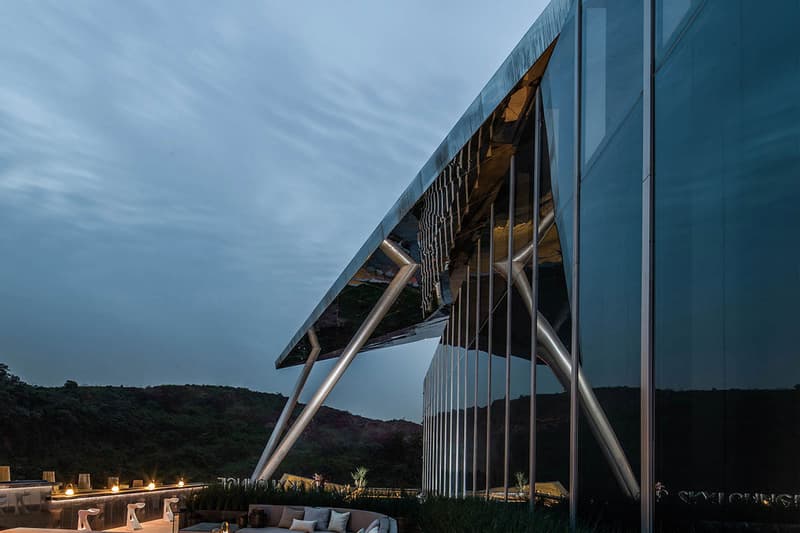 7 of 8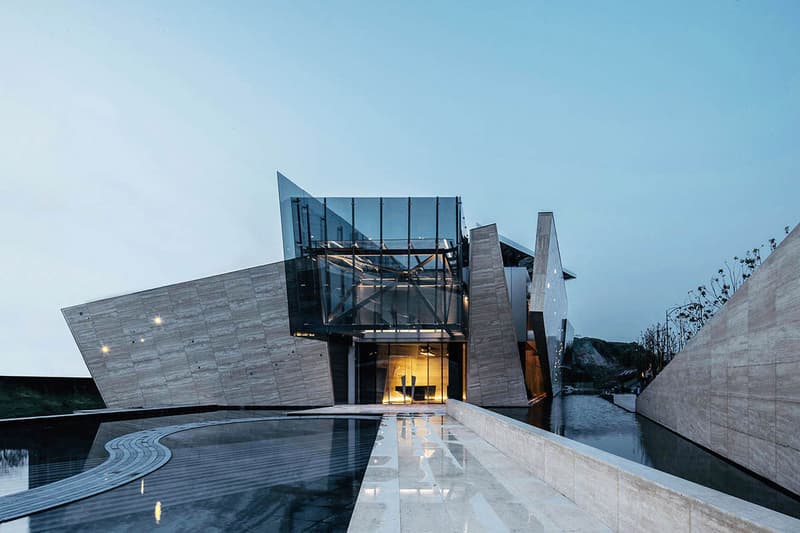 8 of 8
Beijing-based studio AOE Architects has completed a multi-use building, called One Sino Park, in Chongqing, China. Designed and constructed into the mountain face of a rocky cliffside, the 3,000 square meter structure integrates the geometric forms of the surrounding rock formations with its sculptural elements. With One Sino Park, AOE highlights the relationships between architecture, nature and the people of Chongqing with its bold deconstructivist style.
The main entrance of the building is located on the third level, providing access to main sales center functional areas, as well as a heated swimming pool and health club on the ground level. One Sino Park plans to develop into a community art center in the future, as it houses exhibition spaces across the second and third floors, and a small art gallery on the top level. The open floor plan creates an inclusive environment that promotes interaction, public participation and communal experience.
With this spatial character in mind, AOE Architects has studied different materials and their effect on shadow and light. Stainless steel, glass and acrylic light rods brighten up the space, while the main entrance is supported by a steel structure that forms the principal framework. Externally, glass cantilevers seamlessly connect the transparent framework, while steel columns — with composite plate inserts — carry the load of large sections of the building.
Take a closer look at One Sino Park in the slideshow above. For more projects from the firm, head to AOE Architects' website.
Elsewhere in design, China is building the world's largest football stadium in Guangzhou in hopes of hosting the 2023 Asian Cup.