RZA Launches 36 Cinema With 'Shaolin Vs. Wu Tang' Live Commentary Screening
Giving insight into the film that heavily influenced the Wu-Tang Clan.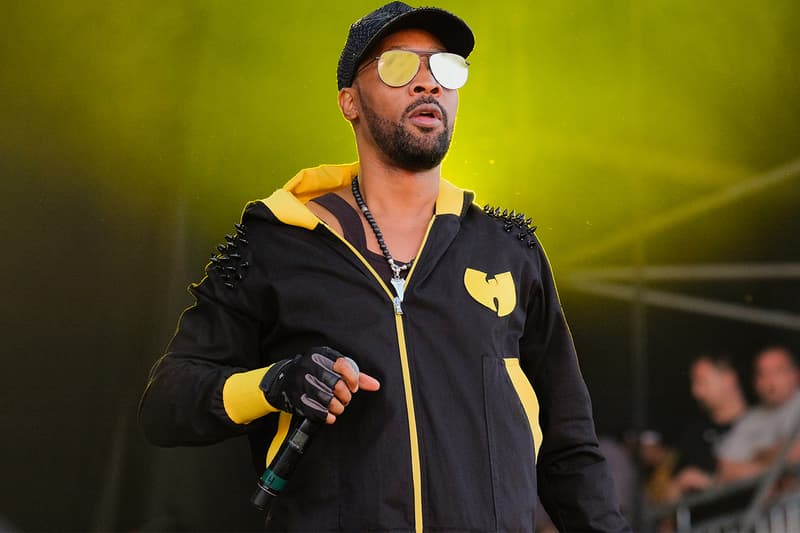 RZA is celebrating the launch of his new 36 Cinema project with a special live commentary screening of the kung fu classic, Shaolin Vs. Wu Tang.
The live commentary will be led by the de facto Wu-Tang Clan leader and The Hollywood Theatre's head programmer Dan Halsted. The pair will be sharing their collective knowledge and personal stories related to the film, providing viewers with a deeper appreciation for the movie that started it all. In addition to the live commentary, RZA and Halsted will be taking questions from viewers, with 36 Chambers co-founder Mustafa Shaikh acting as the panel's moderator.
"This Friday we go live with our first movie, Shaolin vs Wu Tang—the movie that inspired the name. It's a movie that very few people in America have seen. In fact, we were able to get our hands on one of the only 35mm prints in the world," RZA wrote on Instagram, adding to the 36 Cinema website's note that its copy is believed to be the film's only 35mm print in North America.
Shaolin Vs. Wu Tang was originally released in 1983 and is considered as one of the most influential pieces of work in the hip-hop collective's history. On top of being the origin of the Wu-Tang Clan's name, the film was also sampled in the opening track of Enter The Wu-Tang (36 Chambers), "Bring Da Ruckus."
Tickets are available now on the official 36 Cinema website for $10 USD. The Shaolin Vs. Wu Tang screening starts May 8, 9:15 p.m. EDT.
In related news, Fairfax imprint 424 dropped a pair of Wu-Tang Clan apparel.