Jean Deaux Wants You to 'Watch This!' in Explosive New EP
Featuring appearances from Yung Baby Tate and Saba.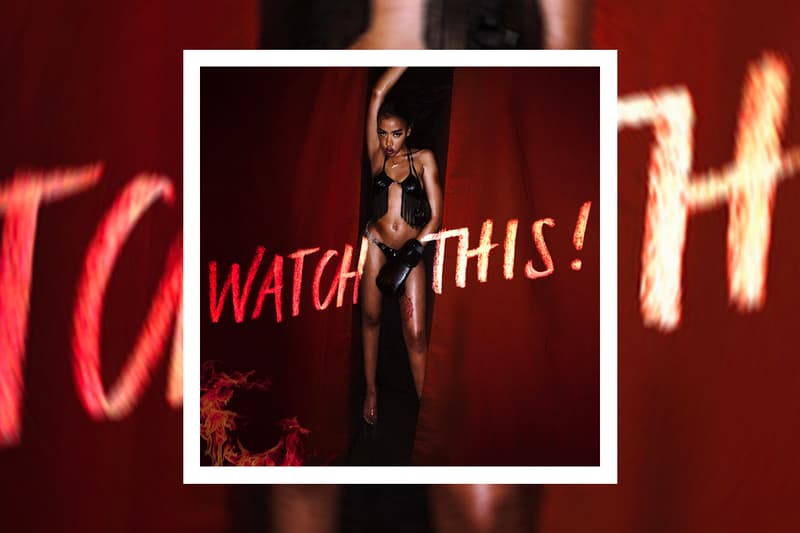 Jean Deaux has dropped off her newest EP, Watch This! The explosive seven-track project follows June 2019's Empathy and features Yung Baby Tate on "Flick! (Stacey)" and fellow Chicago native Saba on "Moody!" Offering stellar production are Deaux herself along with daedaePIVOT, ROMderful, 1Mind, LetMode, Grant Strumwasser, Renzell, Ambi Lyrics and prodxvzn.
The release coincides with the multi-hyphenate's 25th birthday and she took some time out of her day to thank and remind everyone that life is short. She wrote, "On the dead homies when Kanye said "we wasnt supposed to make it to 25." We took it to heart. A lot of my ppl never seen 25. In real life da lil homie got killed at 15 jus 3 weeks ago. I am more than grateful today, thank u for all the bday wishes!"
Stream Jean Deaux's Watch This! on Spotify and Apple Music.
Elsewhere in music, Polo G announced his upcoming album The GOAT.
On the dead homies when Kanye said "we wasnt supposed to make it to 25." We took it to heart. A lot of my ppl never seen 25. In real life da lil homie got killed at 15 jus 3 weeks ago. I am more than grateful today, thank u for all the bday wishes!

— #WATCHTHIS‼️ out now? (@jeandeauxmusic) May 4, 2020