Prince's Previously Missing Blue Angel Cloud Guitar Now Heading to Auction
Billed as "the most significant Prince guitar" to ever go to auction.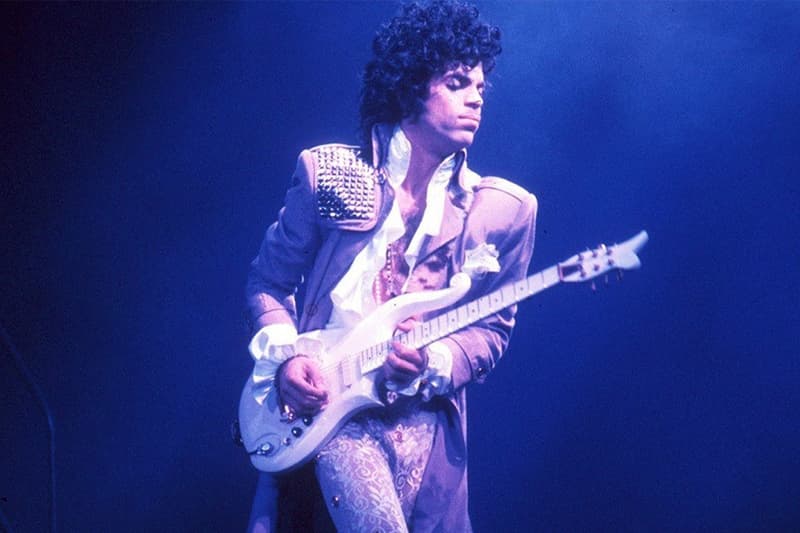 A long-lost guitar once owned by Prince is heading to Julien's Auction as part of its annual Music Icons collection. The famed Blue Angel Cloud custom guitar, commissioned by the late artist himself, is expected to fetch between approximately $400,000 to $600,000 USD.
Previously thought to be missing, the instrument was apparently gifted to the current anonymous owner in the '90s. John Woodland, a Paisley Park conservationist and Cloud expert, examined the item via FaceTime and deemed it to be real, with Julien's CT scan confirming its authenticity. "It's the most significant Prince guitar that'll ever come up for auction," Julien's Auctions founder and president Darren Julien said in a statement.
Reports state that the Blue Angel Cloud guitar was Prince's prized guitar from 1984 to 1993 and it appeared in numerous performances, including the "Purple Rain" and "Parade" tour, his Saturday Night Live performance of "Electric Chair" in 1989 and the music videos of "Cream" and "Get Off." Blue Angel underwent a number of renovations during its time with Prince, including repainting in colors of yellow, white, peach and light blue, finally sticking to electric blue today. It's also incurred a little damage, specifically a neck crack between the sixth and seventh frets.
Prince's item joins a number of impressive music memorabilia in the Julien's Auction collection, including Kurt Cobain's acoustic guitar from Nirvana's 1993 MTV performance.
Elsewhere in music, Thom Yorke shared a new Sonos Radio Mix.