Joey Bada$$ Makes $25K USD Donation to Homeless Students
Done in partnership with New York City's Fund for Public Schools.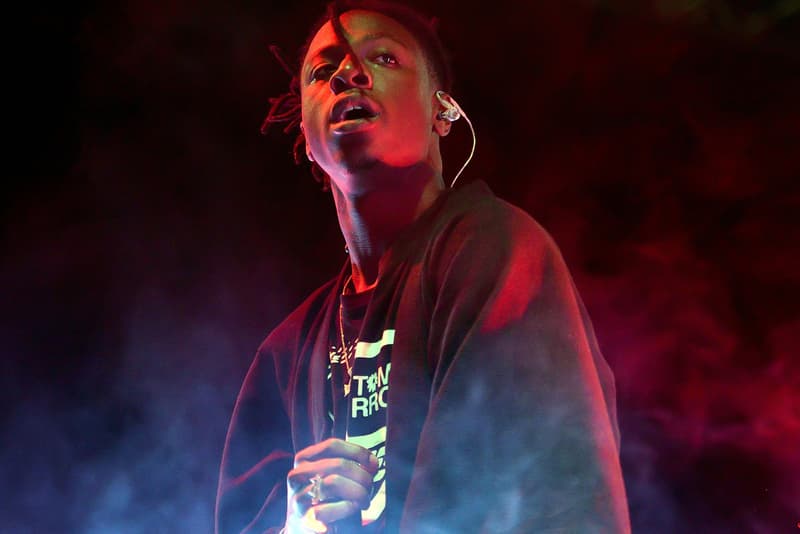 Joey Bada$$ has teamed up with the Fund for Public Schools to provide aid for homeless students during the Coronavirus (COVID-19) pandemic.
The artist announced a $25,000 USD donation to the Fund's NYC Schools COVID-19 Response Effort, which aims to ensure that all students will continue to receive high-quality remote teaching and learning, free meals for the individuals and families, extra support for students in temporary housing, students with disabilities or the younger learners, along with the promotion of college and career readiness.
Bada$$, who is a Brooklyn native who studied under the New York City public school system, shared the news on Instagram. "This COVID-19 crisis has been tough on a lot of us, but I can only imagine how hard it is on the homeless students," he said on the campaign video. "In the New York City public school system, there are about 1.1 million students currently enrolled. Over 100,000 of them are actually homeless. Now that's about 1 in 10, and 85 percent of those kids are Hispanic or Black. That's why I'm partnering up with the Fund for Schools and the Department of Education to help them stay on track. Please join me in our efforts to support our most vulnerable students."
The Fund for Public Schools is a non-profit partner of the New York City Department of Education, raising more than $509 million USD for the city's 1,800 public schools and 1.1 million students sine 1982. "As a partner to the NYC DOE, the Fund sits in a unique position. We facilitate partnerships between the philanthropic community and the NYC DOE to pilot innovative projects; accelerate promising, outcome-driven initiatives; and respond strategically to emerging needs across the NYC public school system. We support some of the most innovative programs in 3K-12 education at the largest school district in the country. With our partners, we have the potential to make a significant impact in the lives of millions of New Yorkers," the organization's website reads.
Elsewhere in music, the Wu-Tang Clan dropped an all-natural "Protect Ya Hands" sanitizer.