J.Crew Files for $400M USD Chapter 11 Bankruptcy
After the coronavirus crisis caused a direct impact on business operations.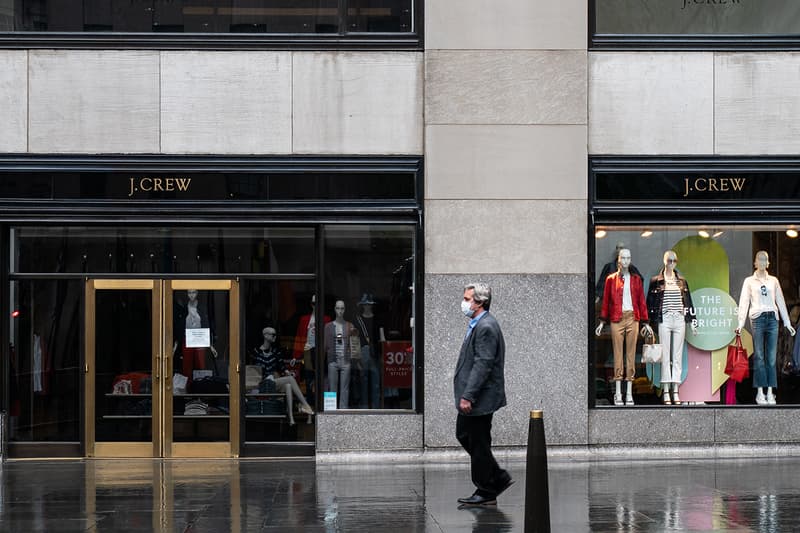 J.Crew is filing for Chapter 11 bankruptcy after it has struggled to keep business afloat during the COVID-19 pandemic. It is the first major fashion company to file for bankruptcy as a result of the current climate, receiving the protection of $400 million USD in debtor-in-possession financing from its lenders.
Chapter 11 bankruptcy enables J.Crew to restructure its debts and will see the company convert approximately $1.6 billion USD of the company's debt into equity, as per MarketWatch's report. The company has struggled since it was acquired by TPG Capital and Leonard Green & Partners for $3 billion USD in 2010, but now will rely on lenders including Anchorage Capital Group, L.L.C., GSO Capital Partners, Davidson Kempner Capital Management LP and others for assistance during the coronavirus crisis.
Kevin Ulrich, Chief Executive Officer of Anchorage Capital Group said, "The significant deleveraging contemplated by this agreement, coupled with J.Crew Group's strategy to strengthen its robust e-commerce platform to drive continued growth in its direct-to-consumer segment, will position the company for future success."
In other news, Macy's is set to re-open 68 stores in the U.S. today.