Nissan Unveils First Production Example of GT-R50 by Italdesign
Deliveries of the $1.1M USD automotive will begin at the end of 2020.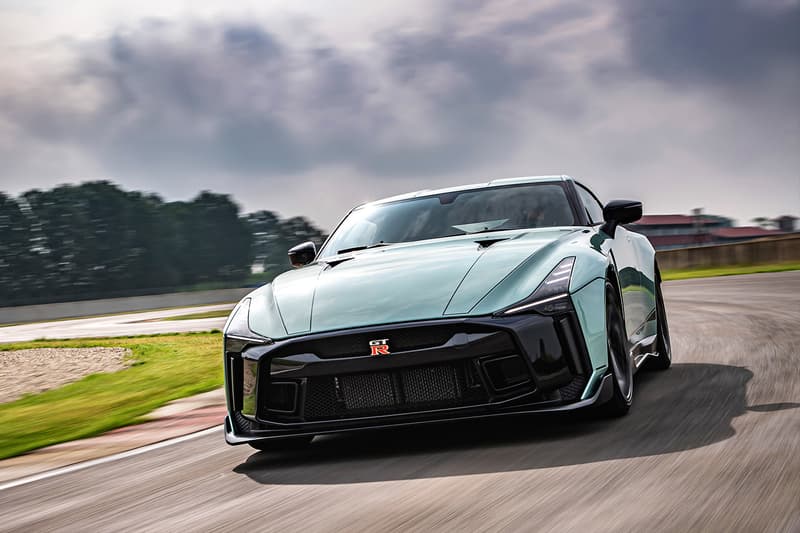 1 of 7
2 of 7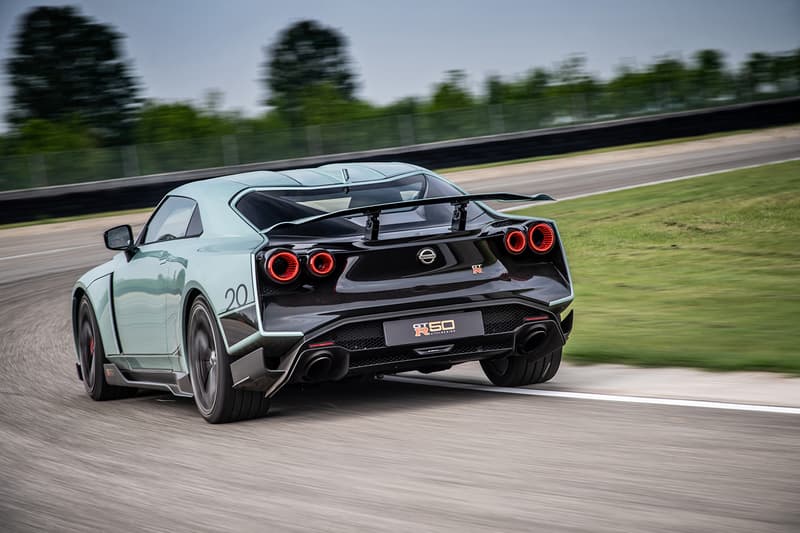 3 of 7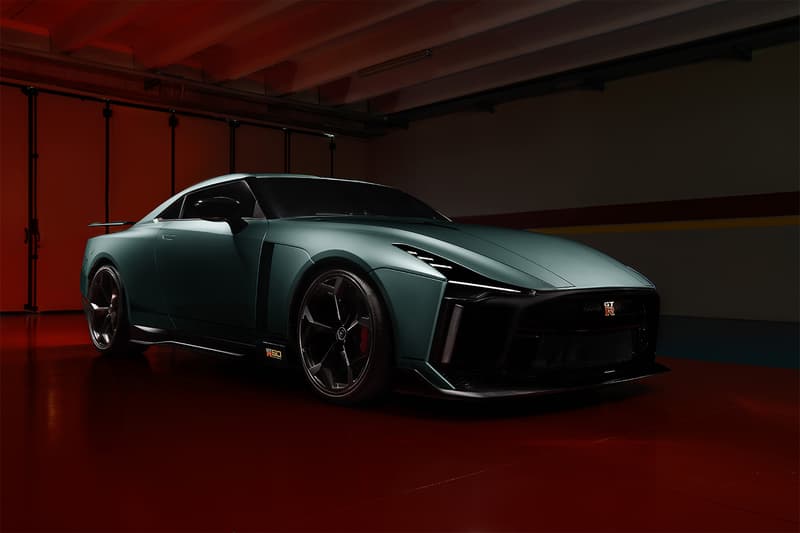 4 of 7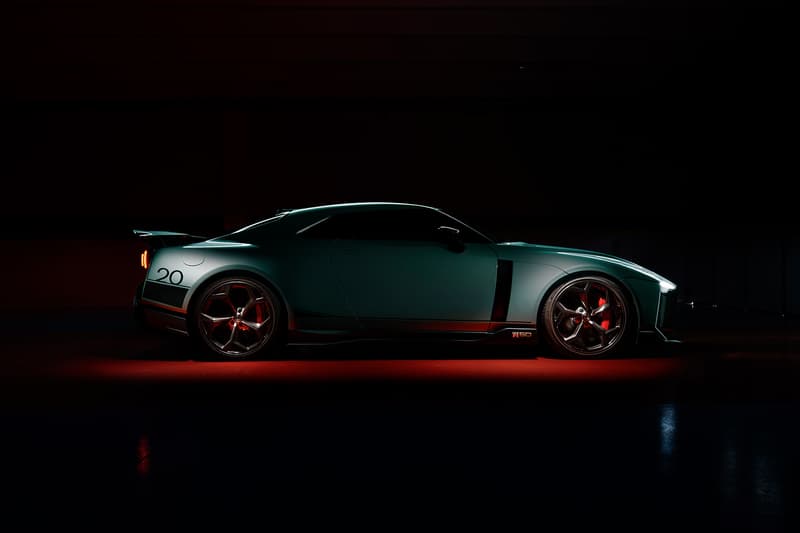 5 of 7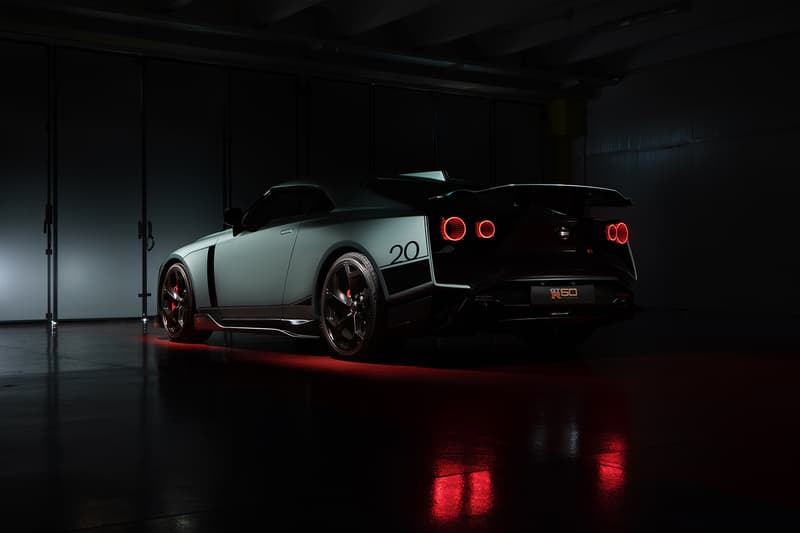 6 of 7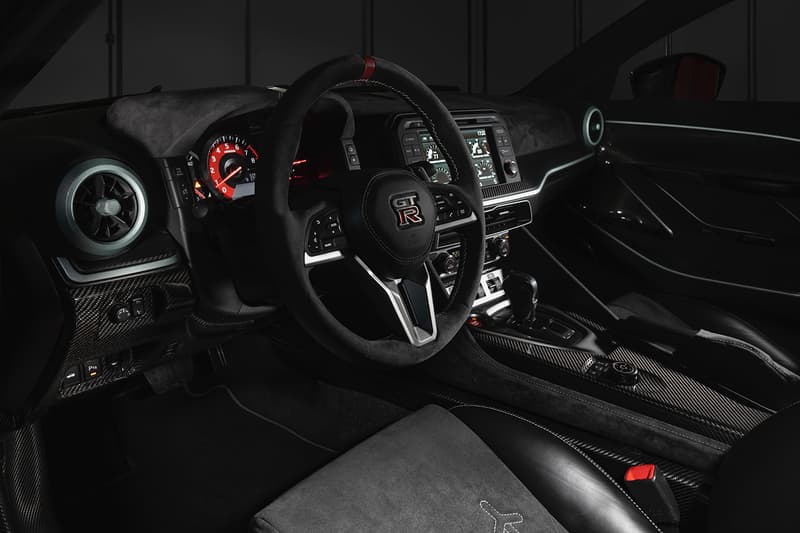 7 of 7
It's been in the works for years, but Nissan fans have finally been granted an official look at the production example of the GT-R50 by Italdesign. Initially revealed back in 2018 at Goodwood Festival of Speed, the new GT-R is the first major update to the Nissan mainstay in nearly 13 years. Turning to the Italian design and engineering company to develop the highly-limited ride, the GT-R50 features a knifelike aesthetic that looks straight out of Blade Runner.
For the vehicle's inner-workings, the two company's have utilized larger turbochargers from the GT3 race car, with the 3.8-liter twin-turbocharged V6 now generating 710 horsepower. This is matched by a Nismo suspension system, with more air vents added in the front to complement the updated design and performance. Other alterations to the vehicle include a roof that Italdesign has lowered 2.1 inches, a redesigned rear window line, an increased bulge on the hood, and stretched headlights.
Production has officially started for the GT-R50 with a total of 50 units being made. Priced at $1.1 million USD, deliveries of the vehicle will begin at the end of 2020, with the rest of the vehicles arriving in early 2021.
For more automotive news, the McLaren 600LT Spider receives an exclusive MSO makeover.