KOTA The Friend Is Optimistic of the Future in New Album 'EVERYTHING'
With guest appearances from LaKeith Stanfield, Lupita Nyong'o, Joey Bada$$ and more.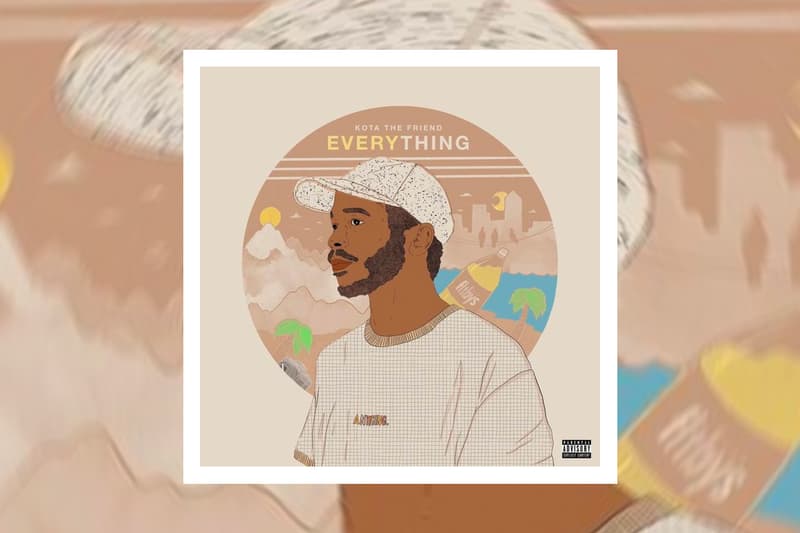 KOTA The Friend has dropped off his newest album, EVERYTHING. Clocking in at just under 40 minutes, the 12-track album features a number of high-profile guest appearances from the likes of Joey Bada$$ and Bas on "B.Q.E.," LaKeith Stanfield and Lupita Nyong'o on "LaKeith's Interlude" and "Lupita's Interlude" and the rapper's son Lil Kota on the outro.
The followup to FOTO, EVERYTHING hears the Brooklyn-bred MC at his most positive yet — a needed atmosphere during these trying times. KOTA lays out his distinctly relaxing flow and affirmative lyricism over melodic sonic backdrops, allowing for a smooth listening experience. With such uplifting and inspiring lines like "Big smile on my face, I'm a blessed fool" on "Volvo," "Plant my seed and live my dream and stay low-key" on "Mi Casa" and "I do business in the sky, never had to sell my soul" on "Morocco," he constantly reminds his listeners that they're capable of achieving what they want to pursue.
Stream KOTA The Friend's EVERYTHING on Spotify and Apple Music below.
Elsewhere in music, Megan Thee Stallion dropped off a '90s cyberpunk-inspired animated visual for "Savage."