Trash Talk and Kenny Beats Announce 'Squalor' EP, Share Lead Single "Something Wicked"
With original album artwork designed by Verdy.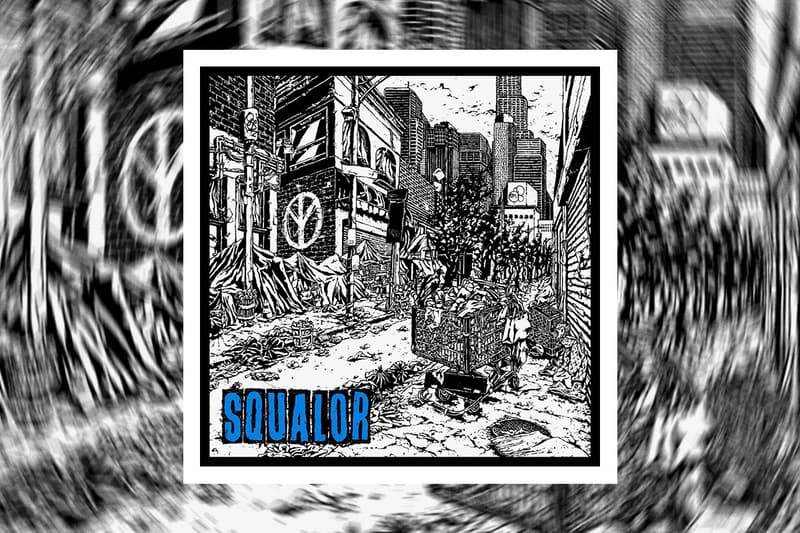 Kenny Beats might have torn up the hip-hop scene over the past two years for his work alongside the likes of Freddie Gibbs, Vince Staples, 03 Greedo, Rico Nasty, and Denzel Curry, but recently he's been setting his sights on broader musical horizons. He recently worked on the new IDLES project and similarly collaborated with Seattle artist Deb Never, and today he's announcing a new tag team effort alongside LA-based hardcore band Trash Talk.
The punk outfit's first EP since 2016's Tangle, Trash Talk — fronted by Lee Spielman and Garrett Stevenson — and Kenny Beats' forthcoming Squalor EP is the first new music the band has recorded in four years. Alongside the announcement, they've shared a taste of the upcoming release with a new single titled "Something Wicked."
"Working with Kenny was the first time we've had real input in the studio," shared Stevenson. "We stepped outside our typical routine." He continued: "[Kenny] is a real musician. Linking with him was about respecting his ear for music." Kenny equally chimed in, sharing that "[Trash Talk] laugh me more than almost any other project I've worked on."
Squalor, which releases on June 5, arrives alongside original album artwork created by Verdy, who the band became close with during their Japanese tour. Until then, listen to "Something Wicked" below.
For more related music news, Dischord Records recently put its entire catalog online for free.