Listen to Virgil Abloh's Homemade Spring 2020 Mix
Assembled by the veteran DJ while in self-isolation.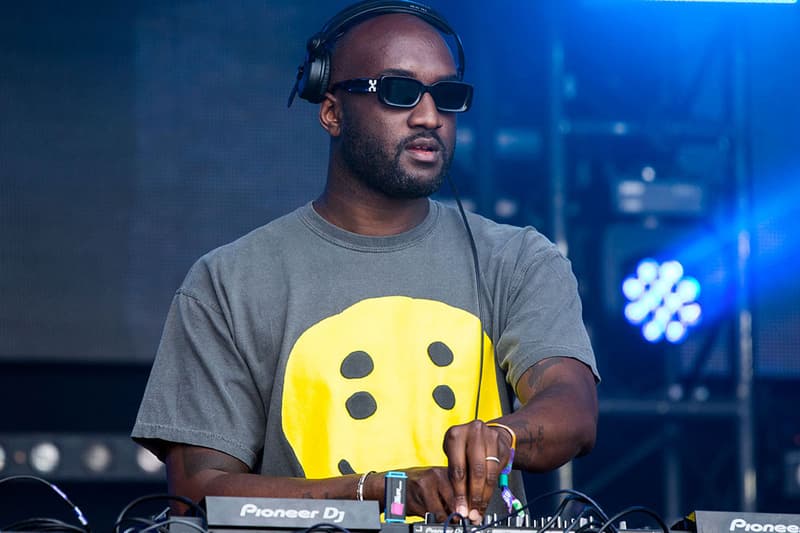 Like many other creatives, Virgil Abloh has dived headfirst into music during this period of self-isolation, delivering DJ sets and special mixes alike. Abloh's latest music endeavor is a special set hosted by London's Test Pressing, delivering a blend of classic tracks and contemporary selections that originally premiered as a radio show dubbed "The Loop."
Encompassing diverse songs from the likes of David Bowie, Swae Lee, Alice Coltrane andRadiohead, Abloh's seasonal mix is rich with pulsing anthems. Utilizing the equipment he co-created with Pioneer, the Off-White™ founder sourced a host of its songs for the mix from his personal vinyl collection, which includes the records stockpiled by his father, recording the entire selection in his own basement.
"I recorded this mix in my basement two nights ago," Abloh explained to Test Pressing.
The vibe came from an urge to use the current spring of 2020, a super unique period in humanity, to state a mission statement. I am from Chicago; this mix was made from the conjuring up of the spirit the sentiment of Chicago means to me. The ambition was to tell my story in a mix, as the speed increases; I zig-zag the globe under the guise of electronically produced music … This mix is a sort of portrait; Playing house and techno from the past. Furthermore, focusing on today and what all these genres mean to me as a DJ.
Listen to Abloh's entire mix on Test Pressing's website. Expect Louis Vuitton's menswear artistic director to flesh out his concept for a personalized pirate radio station in the near future.
Most recently, Abloh dipped back into the medium of album art, creating the imagery for Westside Gunn's fashion-inspired Pray for Paris.