Paul McCartney's Handwritten Lyrics to "Hey Jude" Sells for $910,000 USD
As part of an "All Beatles" online auction.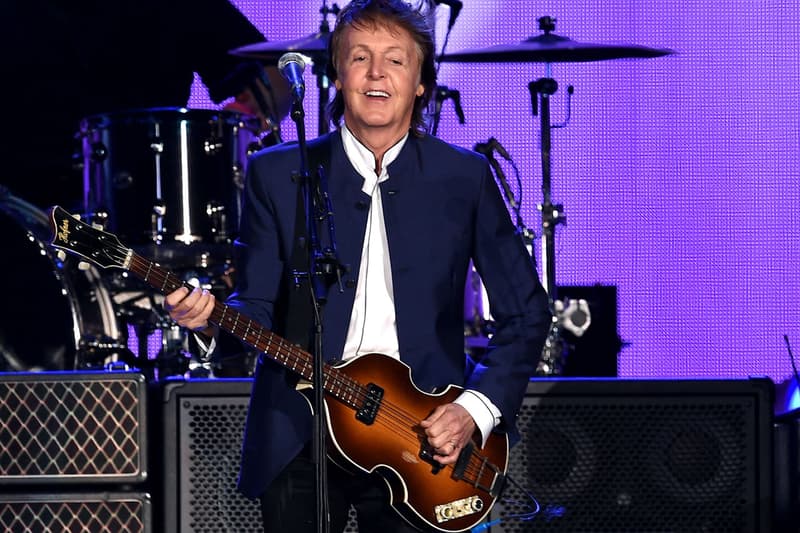 On April 10, Julien's Auctions hosted a special "All Beatles" online auction to mark the 50th anniversary of  The Beatles' historic breakup. The auction house presented almost 250 Beatles items, featuring never-before-seen memorabilia, guitars and instruments, rare vinyls, autographed photographs and more.
The standout piece was Paul McCartney's handwritten lyrics to the hit song "Hey Jude" which sold for $910,000 USD — nine times its original estimate. Before the sale, Julien's Auctions music specialist Jason Watkins noted that McCartney's scribbled notes for the 1968 studio recording were very rare and valuable. "It's obviously a very iconic song that everyone's familiar with," said Watkins. "These handwritten lyrics were used in the studio as a guide when they were recording it."
Another top item from the auction includes a vintage bass drumhead with The Beatles' logo that was used for the band's first North American tour in 1964, selling for $200,000 USD. Elsewhere a drawing by John Lennon and Yoko Ono, called Bagism — a term used to satirize prejudice and stereotyping — went for $93,750, while an ashtray used by Ringo Starr at the Abbey Road recording studios fetched $32,500 USD.
Head to Juliens' Auctions website to check out the full list of auction results.
In other news, a rare slice of the Northwest Africa 5000 meteorite is estimated to sell for $250,000 USD at auction.