Own a Rare Slice of the NWA 5000 Meteorite for $250,000 USD
Considered "the most desirable lunar meteorite in the world."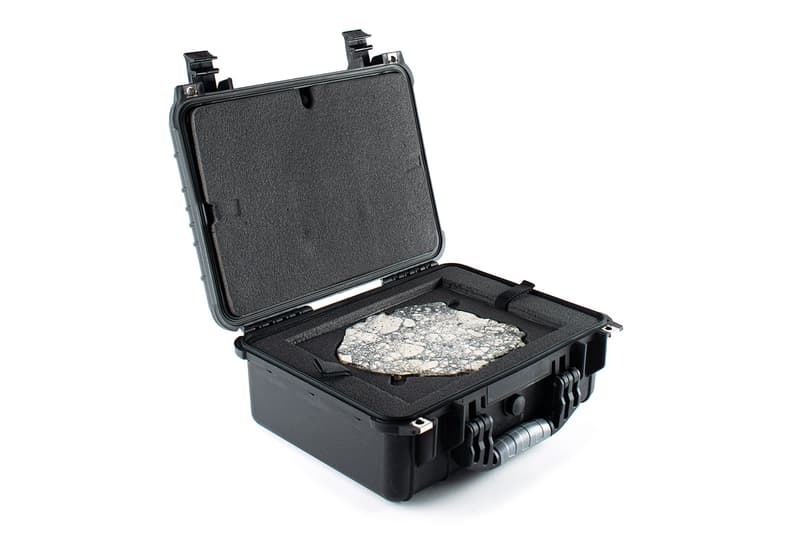 1 of 2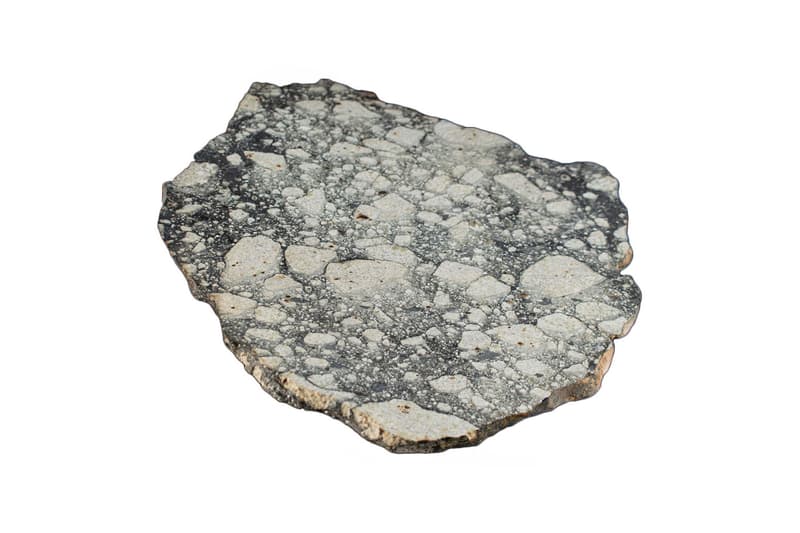 2 of 2
Up for auction is a piece of space history in the form of the Northwest Africa 5000 meteorite. Discovered in 2007 in the Sahara Desert, the NWA 500 (also named "The Perigee") was the largest meteorite discovered at the time. It was also one of the most aesthetically balanced meteorites with a near-perfect surface-to-weight ratio. Many meteorites break up upon entry into the Earth's atmosphere, where fragments called pairings separate from the main body and create uneven surfaces. The NWA 5000 was not subject to pairing and was one of the few on Earth discovered in a single mass.
Sized at 9.5" x 8.5" x 0.3", The Perigee weighs close to 1.5 pounds and contains metal that's roughly 4.5 billion years old. Estimated to sell North of $250,000 USD, this a rare chance to own 1-of-7 slices from what is considered "the most desirable lunar meteorite in the world." The six other cuts from NWA 5000 are currently owned by wealthy business tycoons.
The NWA 5000 cut will come with a custom Pelican case, a safe deposit box insert, a metal ID tag, and a certificate of authenticity from the Von Hupé Planetary Collection. We are not quite sure what the winner will do with such a scientific artifact but we hear Rolex's meteorite dial watches are getting quite popular. Head over to RR Auction to learn more about this ultra-rare meteorite.
In other tech news, Facebook cancels all its large events until June 2021.