Don Toliver's 'Heaven or Hell' Gets the Chopped and Screwed Treatment
Some esoteric H-Town flavor provided by DJ Candlestick and OG Ron C & The Chopstars.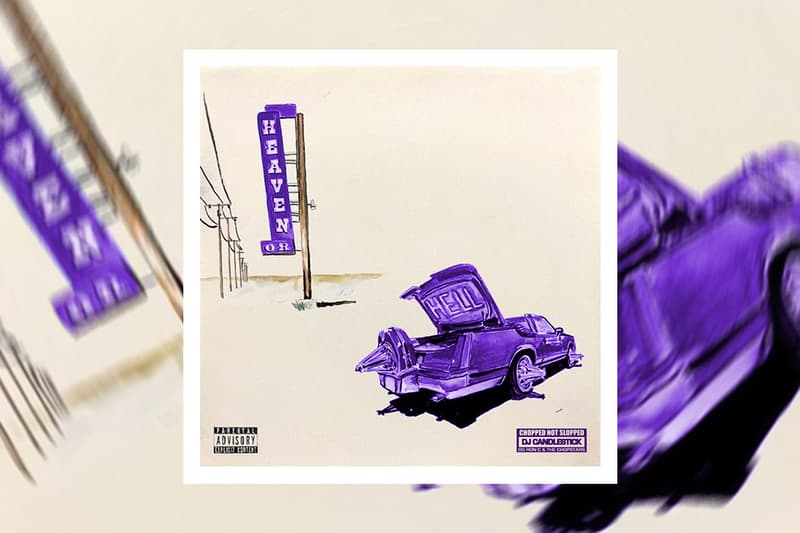 Houston rapper Don Toliver has released an alternate CHOPNOTSLOP REMIX version of his debut album Heaven or Hell, which arrived on Travis Scott's Cactus Jack label on March 13. The album follows his breakout performance on the Billboard-topping Cactus Jack album, JACKBOYS.
The newly released chopped and screwed version of the psychedelic full-length, as laid down by legendary Houston DJs DJ Candlestick and OG Ron C & The Chopstars, brings some esoteric H-Town flavor to the record, transforming it into a woozy, slowed-down listen. Don will also be celebrating the project by having a mural of the cover art's artwork painted at Houston Graffiti Park tomorrow, April 18, done by Houston artist Nicky Davis. "This piece is inspired by and pays homage to the chopped and screwed legacy in Houston, and will be done near murals of other great Houston hip-hop artists such as Slim Thug, Bun B, and UGK," shared a press release.
You can stream Heaven or Hell (CHOPNOTSLOP REMIX) below.
For more new music, listen to Westside Gunn's Pray for Paris now.