Westside Gunn Expands His Rap Dynasty With 'Pray for Paris'
Stream the guttural MC's third studio album now.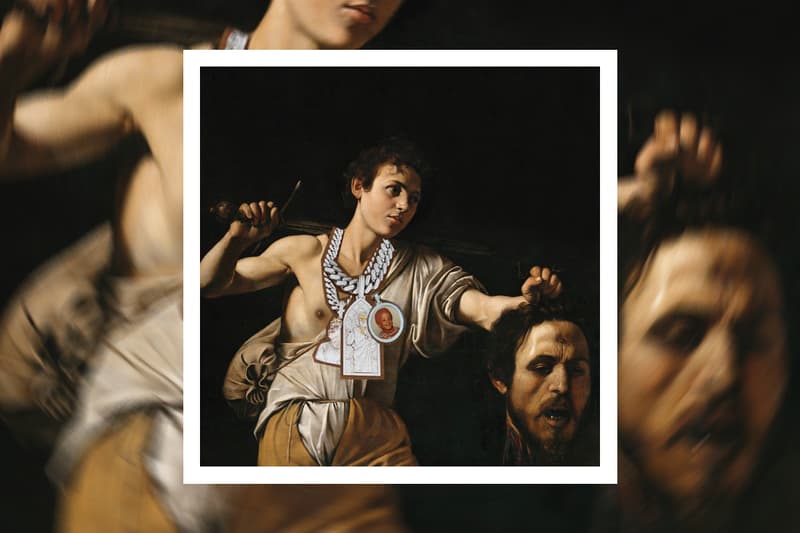 Westside Gunn is a rare guttural breed. The Buffalo MC has initiated much of New York's gangster rap revival alongside Griselda, the three-piece rap crew slinging out eerie coke tales and unfettered, often absurd narratives from the streets. Griselda Blanco was one of the Medellín Cartel's most notorious drug lords, often referred to as the "Cocaine Godmother," and a heated rival with Pablo Escobar. When the rap three-piece started their initiative, this was their model. On his 25th project, Pray for Paris, Gunn continues to exploit unrestrained tales of whipping and slinging coke and his highbrow fashion tastes, yet this time, his empire grows to the realm of fine art auctions, posh foreign excursions, front row runway shows, and more.
Westside Gunn would probably tell you he's a fashion designer or stylist before being a rapper, at the very least a stylist who raps, the self-described "Flygod" with his vibrant in-your-face fits that mix and match a slew of high fashion goods. When Gunn attended Paris Fashion Week earlier this year, he became immensely inspired. The experience drove him into creating 13 tracks for our listening pleasure, a slew of arcane street and designer fashion raps that exemplify his unrelenting hunger.
I'm INSPIRED!!!!! And with that being said I'm making my next project in the next 48hrs Hip Hop saves my life I owe so much to the CULTURE "Pray for Paris" coming Soon and this will be high level ART u have no idea… https://t.co/muMYB8KBtU

— WESTSIDEGUNN (@WESTSIDEGUNN) January 18, 2020

Though the album totes unnecessarily-stacked features, with the likes of Freddie Gibbs, Tyler, the Creator, Benny the Butcher, Conway the Machine, Boldy James, Wale, Joey Bada$$, and more, Gunn holds his own as he always does, outshining them across the board. Production-wise is equally rigged with talent, from fellow Griselda usurper Daringer tossing out a set of ghostly boom bap beats that creep in all of the right places, to The Alchemist, Beat Butcha, DJ Premiere, and Jay Versace all tapping into the Griselda ethos. On Pray for Paris, Gunn ultimately furthers his old school aesthetic, opting for futuristic plays and esoteric sounds that are a welcomed addition to his growing dynasty.
You can stream Westside Gunn's Pray for Paris below.
For more related releases, Westside Gunn shared his long-stashed Flyest N**@@ In Charge, Vol. 1 mixtape earlier this year.