Getty Museum Opens Catalog of Artwork for 'Animal Crossing' Players
Your very own virtual gallery with art from Van Gogh, Rembrandt, and more.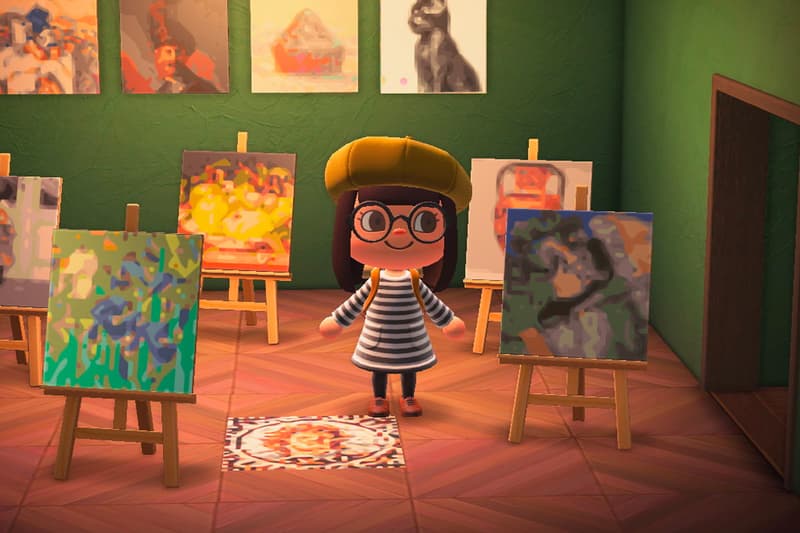 The Getty Museum has just opened up its archive of famous works of art to all Animal Crossing: New Horizons players. Under its "Experiments" section, the Animal Crossing Art Generator allows players to import its images via International Image Interoperability Framework IIIF.
The images can then be cropped and uploaded into the game to be featured on many virtual surfaces including clothing, walls, and canvases — you can create your own little gallery in your virtual home. Works such as Vincent Van Gogh's Irises, Édouard Manet's Jeanne (Spring), Albrecht Dürer's Stag Beetle, Georges Seurat's Nude Study of an Old Man, and Rembrandt's The Abduction of Europa are just some of the works to choose from. How players wish to display their newly-acquired works of art can then be shared via Instagram using "#ACArtGenerator."
For more info and instructions on how you can share some of The Getty Museum's art collection in Animal Crossing, head over to its Experiments page.
For more tech-meets-art news, KAWS updates Acute Art App with free augmented reality drawings.
New to the world of #AnimalCrossing custom content? We've got a step-by-step for you on how to use the tool. #ACNHhttps://t.co/SoBzP19Vyb

— Getty (@GettyMuseum) April 16, 2020
Hey #AnimalCrossing fans! Hang Van Gogh's "Irises" on your wall, wear Manet's "Spring" on your shirt, or decorate your island with ancient sculpture.

Add art to your game using Getty's new custom pattern-making tool: https://t.co/0014ri2rTO pic.twitter.com/iWoJCdj3jr

— Getty (@GettyMuseum) April 16, 2020