Don Toliver Dips Into the Psychedelic for Debut Album 'Heaven Or Hell'
Listen to the Cactus Jack signee's latest project now.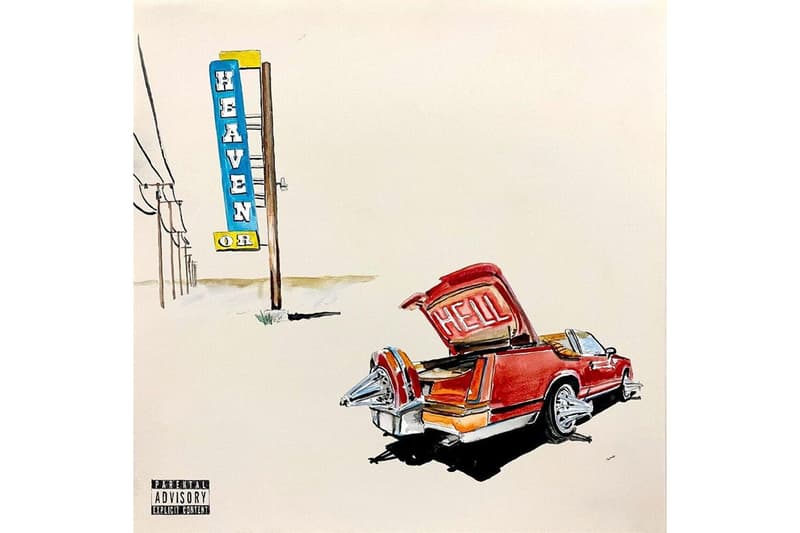 Don Toliver has continued to demonstrate himself as one of hip-hop's most promising newcomers. Backed by Travis Scott and his Cactus Jack record label, the last two years for Toliver have seen him rise from Houston's underground to the face of Cactus Jack's new recruits. Following up his 2018 mixtape, Donny Womack, Don Toliver has now shared his debut album entitled Heaven Or Hell.
Boasting production credits from the likes of Mike Dean, WondaGurl, Frank Dukes, and more, the 12-track album sees Toliver recruiting features from fellow Cactus Jack members Travis Scott and Sheck Wes, as well as Offset, Quavo, and Kaash Paige. Over an ominous trap beat laid down by WondaGurl on "Heaven or Hell Intro," Toliver introduces the album's premise: "Well, what brings you to church this evening'?/Fightin' love, fighting' hate or you're frighten' your demons?" he raps. Spiraling down silky R&B bridges and effortlessly rapped verses, Toliver takes listeners on a journey that treads a fine line between retrofuturistic R&B and psychedelic Cactus Jack trap.
Both Travis Scott and Kaash Paige join Toliver on the album's second track "Euphoria," where all three can be heard singing atop a Sonic Major-produced instrumental. Other features include Quavo and Offset on "Had Enough," with Sheck Wes offering up a verse on "Spaceship."
You can stream Heaven Or Hell below. Don Toliver will be joining The Weeknd on his extensive After Hours tour later this year.
For more new music, don't miss Jay Electronica's debut album A Written Testimony.