Use These Official Anime and Video Game Backgrounds for Your Next Video Call
Featuring 'Final Fantasy VII Remake,' 'Pokémon,' 'Evangelion,' 'One Piece,' 'Naruto' and 'Bleach.'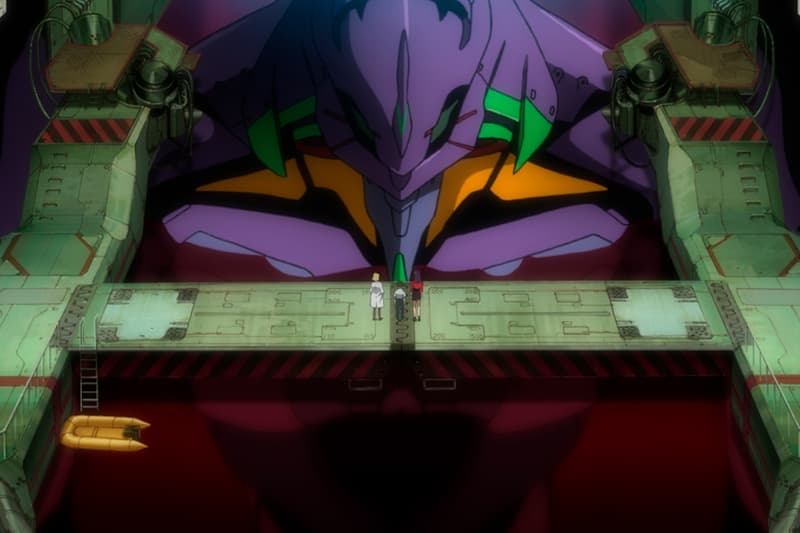 Shortly after receiving Studio Ghibli video call backgrounds, a few developers and production studios have now prepared backdrops from an array of anime and video games.
Looking to help the world adopt work-from-home practices due to Coronavirus (COVID-19), the backgrounds will help make your next video call through Zoom, Skype and Microsoft Teams a little bit more interesting. Choices to upgrade your scenery come from Final Fantasy VII Remake, Pokémon, Evangelion, One Piece, Naruto, Bleach and more.
Some standouts include Square Enix's looks at Tifa's bar, 7th Heaven and the Wall Market, along with SEGA's realistic landscapes taken from the Yakuza game franchise.
Check out the official anime and video game backgrounds below.
Why not add a bit of flair to your Zoom video calls with a custom background?

Mosey on over to the #SquareEnix Blog where we've gathered together a number of #FinalFantasy VII Remake designs for you to use! #FF7R

?️ https://t.co/EYWAq4jpDR pic.twitter.com/pRJO51UzTj

— FINAL FANTASY VII REMAKE (@finalfantasyvii) April 2, 2020
WEB会議などで使える「エヴァンゲリオン壁紙」をご提供します!
8枚ご用意しました。下記、公式サイトよりご利用ください。https://t.co/FUVRWHxQ3y#エヴァンゲリオン #エヴァ#ヱヴァンゲリヲン新劇場版 #eva #evangelion #壁紙配布 #壁紙 #バーチャル背景#zoom背景 #在宅勤務 #テレワーク pic.twitter.com/eBqeBgcz1i

— エヴァンゲリオン_official (@evangelion_co) April 8, 2020
テレワークやビデオ会議に使える壁紙を配布します!

※商業的利用、またデータの加工や再配布はご遠慮ください。#ゴジラ #Godzilla #壁紙 pic.twitter.com/TBRp47Lit4

— ゴジラ (@godzilla_jp) April 13, 2020
ご自由にお使いください! #スーパーマリオオデッセイ #壁紙 pic.twitter.com/4ZEai1wm2z

— スーパーマリオ オデッセイ (@mario_odysseyJP) April 6, 2020
テレビ会議で社員が使用している背景を集めてみました✨
みなさんもご自由にお使いください?#ポケットモンスター チームは、ガラル地方から会議に参加する人や、ピカチュウを肩に乗せながら会議をしている人がいるみたいです?#ポケモン剣盾 #ピカブイ pic.twitter.com/QLuW6Fd8gu

— 【公式】ポケモン情報局 (@poke_times) April 10, 2020
【バーチャル背景画像】リクエストにお応えして、札幌:月見野、大阪:蒼天堀、名古屋:錦栄町、福岡:永洲街。ビデオチャットやリモートで会えるオンライン飲み会にいいですね?https://t.co/Zf3pwMBjsK #龍が如く pic.twitter.com/DwsbrMuIzz

— セガ公式アカウント? (@SEGA_OFFICIAL) April 6, 2020
/
リモートワーク応援‼️
ビデオ会議アプリ用
背景画像プレゼント?
\

「ONE PIECE」「BLEACH」
「NARUTO -ナルト-」3作品の
「会議シーン」を厳選した
背景用画像が登場だ‼️

会議中のお楽しみに
是非使ってみてください~✨#うちで過ごそう#StayAtHome pic.twitter.com/G8EoRkdsLp

— 少年ジャンプ編集部 (@jump_henshubu) April 10, 2020
In case you missed it, Razer's Pikachu True Wireless Earbuds comes with a Poké Ball Charging Case.