Stream Virgil Abloh's Jazz DJ Set on Instagram Live
As part of his new "Watercolor" Jazz Hours series.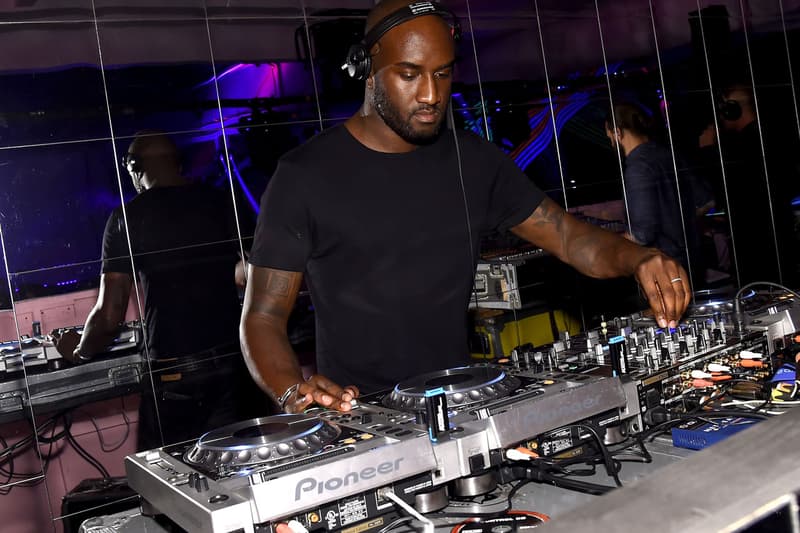 Last week, Virgil Abloh took his DJ skills online with a live jazz performance included in a new project called "Watercolor" Jazz Hours. Every session of songs Virgil performed was inspired by an original painting he received via text by American visual artist George Condo. Today, Virgil is continuing the second week of "Watercolor" Jazz Hours with an Instagram Live performance.
Virgil's performance last week marked the first time the artist and designer had DJed in eight months. His setlist ranged from Mac Miller's "Small Worlds" and Drake's "War" to Radiohead's "Everything" and The Beatle's "Hey Jude." For this weekend's set, Virgil is once again playing songs inspired by a George Condo painting. "This week George Condo and I were obsessing about Jimi Hendrix Santa Clara YouTube videos," Virgil wrote on Instagram. "I'm playing songs inspired by this painting on IG LIVE in a second."
Stream the second "Watercolor" Jazz Hours DJ set via Instagram Live now. Stay tuned for forthcoming performances.
In other news, Kid Cudi previewed an unreleased track titled "Leader of the Delinquents" on Instagram Live alongside Jaden Smith.