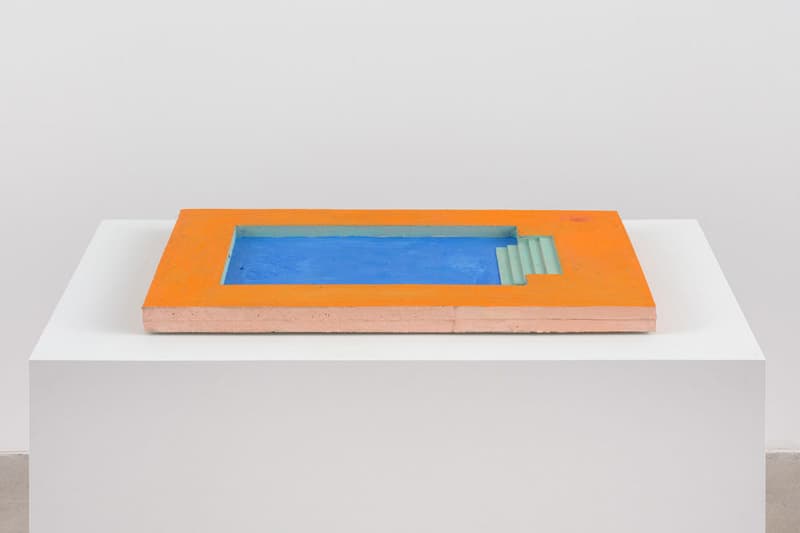 1 of 8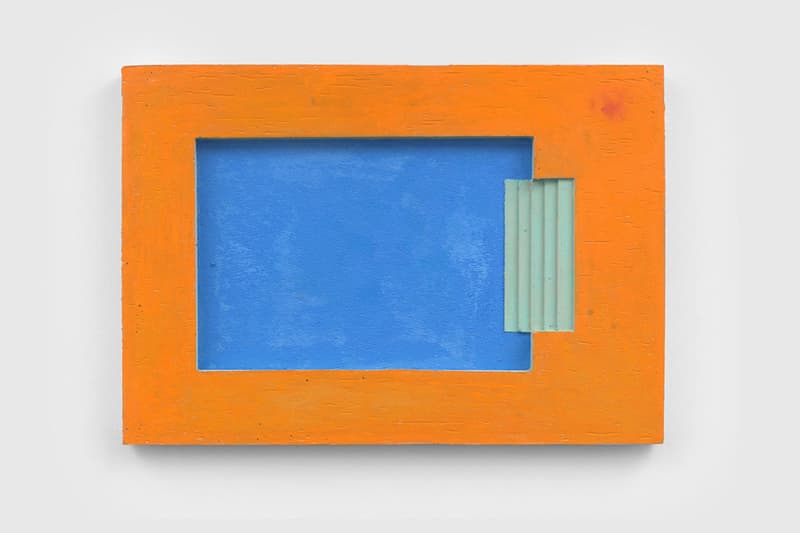 2 of 8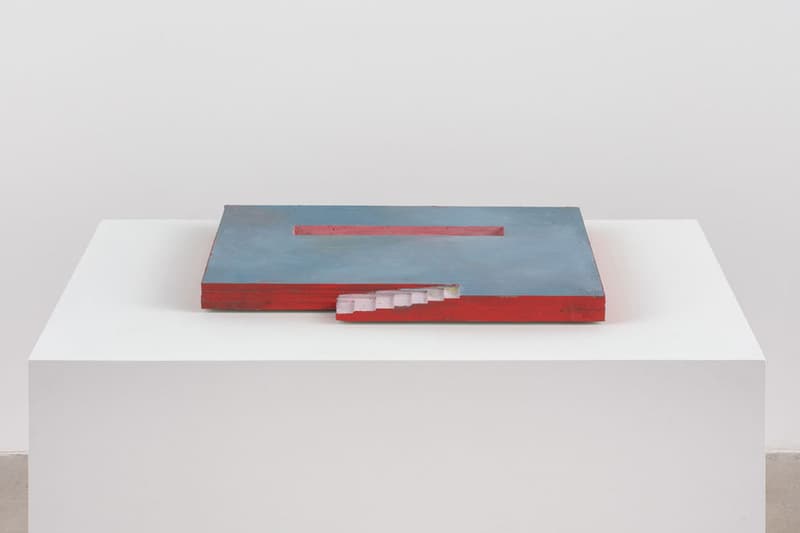 3 of 8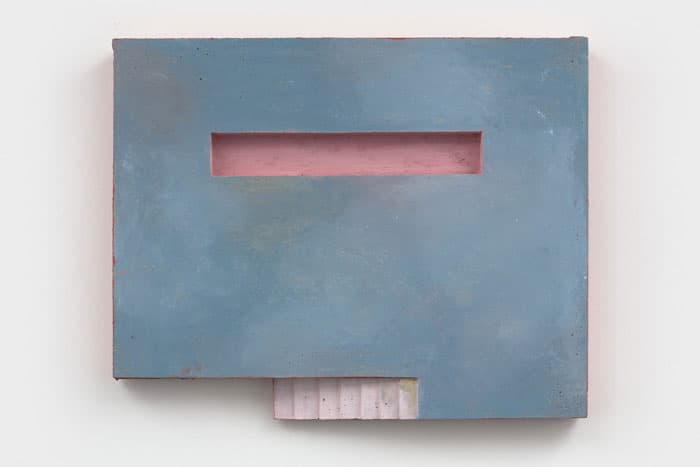 4 of 8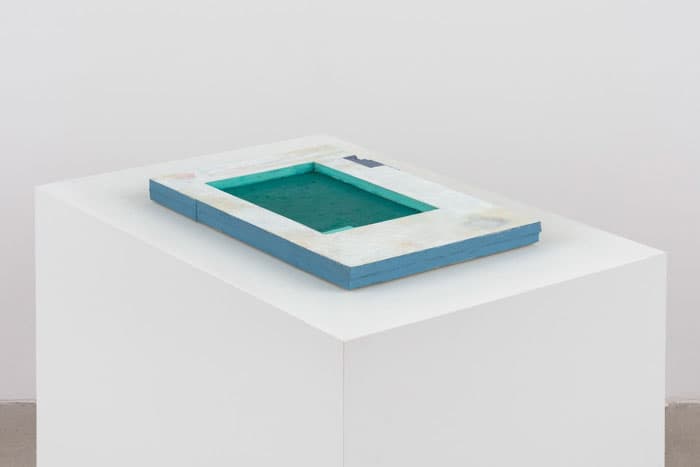 5 of 8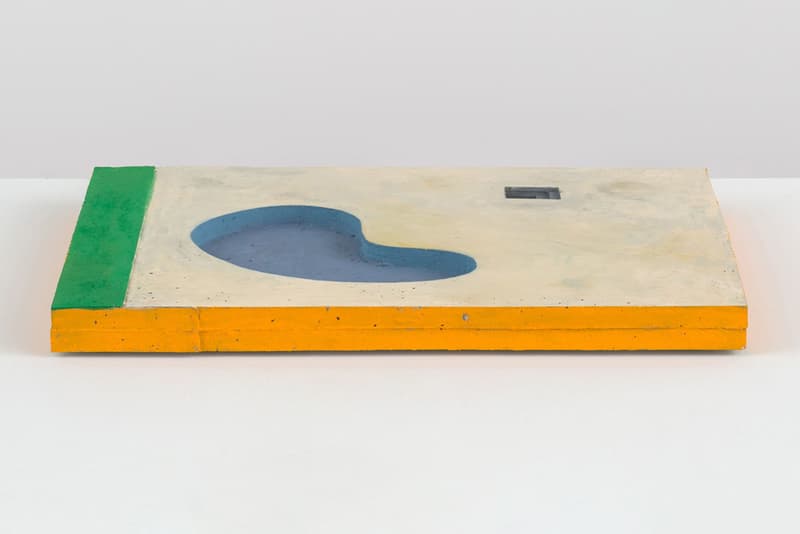 6 of 8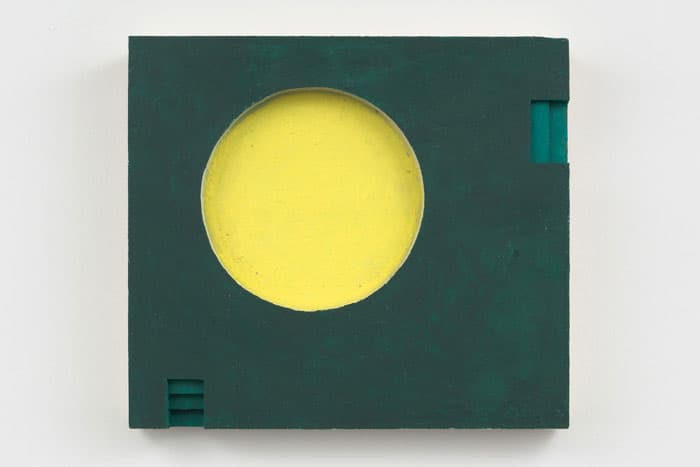 7 of 8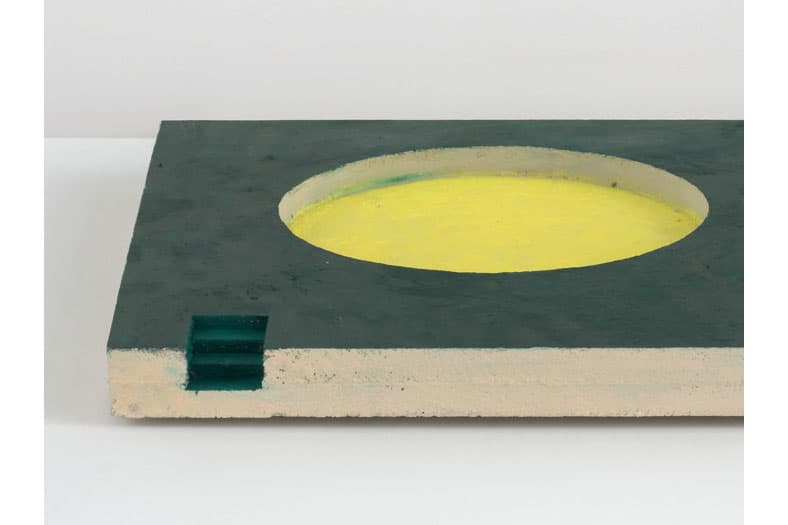 8 of 8
David Zwirner Spotlights Harold Ancart's Sculptural Swimming Pools in Online Exhibition
"I realized that the realm of possibilities was infinite."
---
With dozens of exhibitions moving online due to shuttered galleries and museums, David Zwirner has unveiled its latest online exhibition featuring the work of Harold Ancart. Titled "Pools," the show features a series of three-dimensional relief forms that evoke the shape of swimming pools.
Ancart began working on the sculptural works in the summer of 2017 when he realized that almost nobody in New York City had a swimming pool due to real estate prices and the density of the population. "But what if they were smaller?" Ancart remarked. "Who cares that you can't swim in it; everyone knows that once you own a pool you never go in…We cast the first one on the same day."
Each of Ancart's pools are constructed from styrofoam remnants from the artist's studio, cast in concrete and painted with rich colors. The composition consists of a "basin," which can take any size or shape, and a staircase that leads to the pool. Intentionally ambiguous, the sculptural works present a number of dualities; form and space, abstraction and figuration, sculpture and painting.
Take a closer look at Ancart's pools in the images above. The online exhibition is live now on David Zwirner's website.
For more art from home, Pejac has launched a global campaign that encourages people to create miniature window drawings.