'Evangelion 3.0+1.0' Film Delayed Due to Coronavirus
After recently receiving a 2020 release date.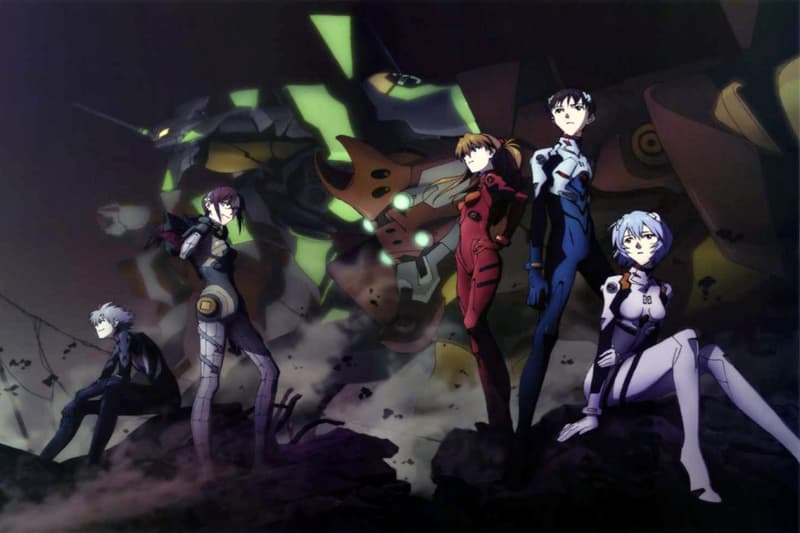 The long-awaited sequel to 2013's Evangelion 3.0 film has been delayed due to COVID-19. Evangelion 3.0+1.0, which recently received a hard 2020 release date, has been postponed "due to the unprecedented situation in Japan and overseas due to the spread of the new coronavirus infectious disease (COVID-19)," according to the Evangelion website. It continues, stating "the team made every effort to deliver the work as scheduled to everyone who is looking forward to it."
This announcement follows the Japanese government expanding its State of Emergency to cover the whole country, which includes the closure of movie theaters in several different prefectures. Theaters in Tokyo and Osaka have transitioned from limited-to-zero hours during the pandemic.
The Rebuild of Evangelion film series began in 2007 with Evangelion: 1.0 You Are (Not) Alone, which served as a remake to the original Neon Genesis Evangelion anime series. The film then began to divert from the series' original story in its second film Evangelion: 2.0 You Can (Not) Advance in 2009. Following that, Evangelion: 3.0 You Can (Not) Redo from 2012 introduced an entirely new story within the same universe.
Evangelion 3.0+1.0, which will serve as the final installment in the Rebuild of Evangelion film series, was teased in 2012 with a 2015 released date, however, the film saw several delays due to the creator's mental health.
In related news, Bandai Premium has released new Neon Genesis Evangelion-inspired Tamagotchi.
公開延期のお知らせhttps://t.co/pSQ3v5b9VK

この度、2020年6月27日(土)に公開を予定しておりました、『シン・エヴァンゲリオン劇場版』につきまして公開日の延期を決定いたしました。

楽しみにしていただいている皆様へ、このようなご報告となりましたこと、深くお詫び申し上げます。 pic.twitter.com/tKB2piEfqF

— エヴァンゲリオン_official (@evangelion_co) April 17, 2020
公式サイトTOPページ、スタッフクレジットを更新しました。https://t.co/eJh9mz165k

スタッフクレジットはこちらよりhttps://t.co/yGu8B76ciM pic.twitter.com/5VFRuheanf

— エヴァンゲリオン_official (@evangelion_co) April 17, 2020
カラー公式YouTubeチャンネルはこちらです。
『新劇場版』開放まで今しばらくお待ちください。https://t.co/57Z8ovs5Q2

— エヴァンゲリオン_official (@evangelion_co) April 17, 2020