'Rebuild of Evangelion 4.0' Receives Hard Release Date (UPDATE)
Coming to theaters in 2020.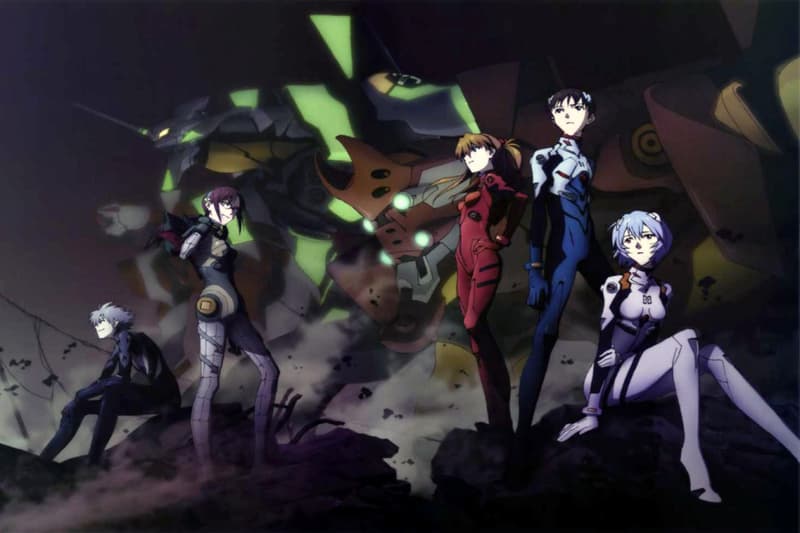 UPDATE (December 30, 2019): Back in July, a 10-minute sneak peek of the fourth and final Rebuild of Evangelion film was shown to the world, offering a glimpse of what director Anno Hideaki and the animators have been cooking up. Last month, Asahi Shimbun unveiled that the movie would premier sometime in June, but with no exact date, until now. The much-anticipated animation is set for June 27, 2020.
Fans can check on the film's dedicated website to see the update.
『シン・エヴァンゲリオン劇場版』西暦2020年6月27日公開!

本日14時より、グッズ付きムビチケカードの予約受け付けを開始!#キングレコード(CD商品につき各小売店での販売)#エヴァンゲリオンストア#セブンイレブン#ローソンhttps://t.co/qCZpi1b2bb#エヴァンゲリオン #エヴァ pic.twitter.com/UHonqlQAWX

— エヴァンゲリオン_official (@evangelion_co) December 27, 2019
---
UPDATE (November 26, 2019): According to Asahi Shimbun, Shin Evangelion Gekijo-ban: (Evangelion: 3.0+1.0) will release in Japan next year in June. The film follows up 2007's Evangelion: 1.0 You Are (Not) Alone, 2009's Evangelion: 2.0 You Can (Not) Advance, and Evangelion: 3.0 You Can (Not) Redo from 2012. Although we have a release window for Japan, there is currently no date for a global release.
---
ORIGINAL STORY (July 22, 2018): Originally announced in 2012, the fourth and final film in the Rebuild of Evangelion tetralogy has finally received a release year.
After six long years of waiting and speculation, fans of the series can now expect the end of animator Hideaki Anno's theatrical reboot of Neon Genesis Evangelion to hit Japanese theaters in 2020. Although not much has been revealed, Evangelion: 3.0+1.0, also known as Evangelion 4.0, is expected to follow the events of Evangelion: 3.0 You Can (Not) Redo and provide some form of conclusion to the anime series marked by enigmatic narratives. Despite the guarantee of an ending, many fans of the series are noting the upcoming film's promotional poster tagline of "Tsuzuki, soshite owari," meaning "The continuation, and the end," is reminiscent of the psychological trying endings seen throughout the series' 24-year long history.
Check out the promotional poster for the fourth and final Rebuild of Evangelion film below and stay tuned for more details ahead of its official 2020 release.
In case you missed it, check out the character designs for the upcoming Dragon Ball Super: Broly film.
NEWS: Fourth Rebuild of Evangelion Film Hits Japanese Theaters in 2020

? More: https://t.co/SieRDBSUtS pic.twitter.com/m5a9MgBgkd

— Crunchyroll (@Crunchyroll) July 20, 2018