Saint Laurent Departs Fashion Week Calendar
The luxury label will show on its own time.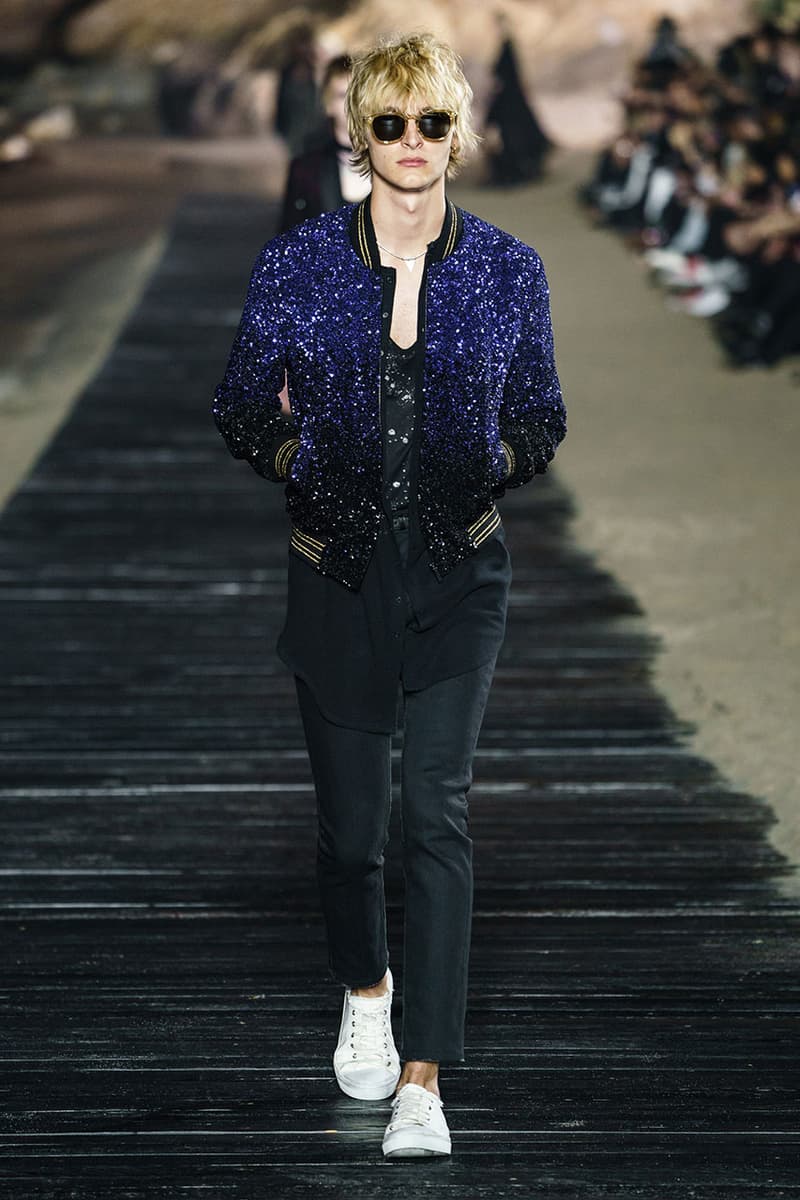 Saint Laurent Departs Fashion Week Calendar
The luxury label will show on its own time.
The coronavirus pandeminc has shaken up all industries, not least of all the business of fashion: collections have been postponed and entire Fashion Week events have been canceled or digitized. As companies struggle to cope with the unstable landscape and plan future presentations, Saint Laurent has taken a stand, departing wholesale from the conventional fashion calendar.
Never one to follow protocol, the Kering-owned label took its Spring/Summer 2020 runway show to Los Angeles for the first time, demonstrating a willingness to upend fashion norms. The departure from organized fashion week events was announced in a minimally-worded press release, reiterated on its social medial channels.
"Conscious of the current circumstance … Saint Laurent has decided to take control of its pace and reshape its schedule," begins the release. "The brand will lead its own rhythm … With this strategy firmly in place, Saint Laurent will not present its collections in any of the pre-set schedules of 2020. Saint Laurent will take ownership of its calendar and launch its collections following a plan conceived with an up-to-date perspective…"
Saint Laurent is the first label of this scope to distance itself from Fashion Week, though recent years have seen all manner of disruptions to the ordinary, including co-ed runway shows, brands departing and returning to haute couture and major imprints occasionally disappearing for a season.
Considering Saint Laurent's recent move towards infrequent streetwear drop-like Rive Droit offerings, the decision to shift from Fashion Week timing seems like an extension of the independent mindset already circulating within the brand's creative department.