Nike Retains Spot as World's Most Valuable Apparel Brand
Although the brand value of the sector could fall by 20% due to COVID-19.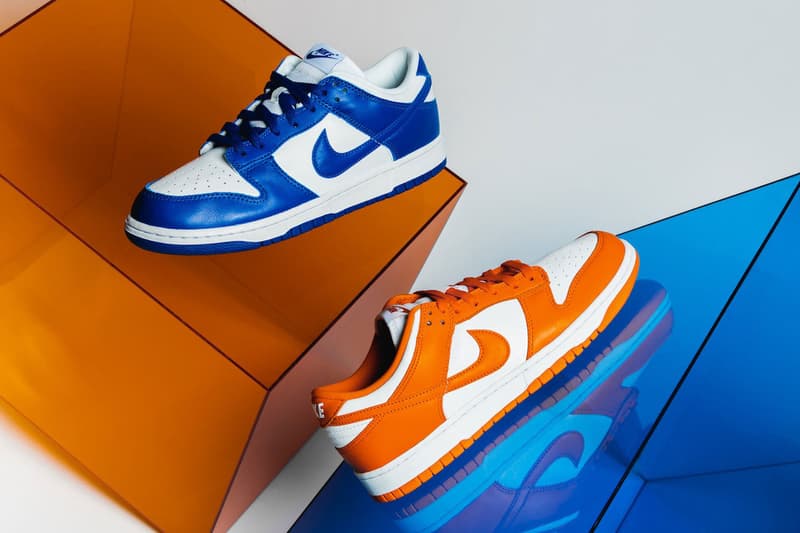 Nike once again remains the world's most valuable apparel brand, according to the Apparel 50 2020 report by Brand Finance. The sportswear giant's value jumped to $34.8 billion USD as of January 1, up 7 percent from last year. Although Nike has seen an increase in its valuation, the brand value of the apparel sector could fall by 20 percent, as stores across the world have been forced to close due to the coronavirus pandemic.
The sporting goods rival adidas stays in third place as its brand value drops 1 percent to $16.5 billion USD, while Gucci secures the second spot with an estimated valuation of $17.6 billion USD. Louis Vuitton ($16.5 million USD) follows behind adidas at fourth place, taking the spot of H&M ($13.9 million USD), which moved down to seventh. Levi's was the fastest growing brand, seeing a significant 38 percent increase to $4.1 billion, whereas Valentino and Gap saw the most dramatic fall in values. Rolex retains its position as the strongest brand in the industry overall with a score of 89.8 out of 100.
However, the report warned that the brand value of the world's biggest 500 companies could fall by up to $1 trillion USD, with the apparel sector being one of the worst ones affected. "As these brands negotiate store and factory closures, broken supply chains and a customer base that is facing unprecedented economic uncertainty, they will have to prepare for a tough and turbulent journey ahead," said Richard Haigh, Brand Finance managing director.
Head to Brand Finance's website for the full report and explanation of its ranking methodology.
In other news, U.S. retail sales have dropped 8.7 percent in March, marking the sharpest decline ever since the government began tracking the data in 1992.