Nike Remains World's Most Valuable Apparel Brand
Valued at $32.4 billion USD, and adidas at third.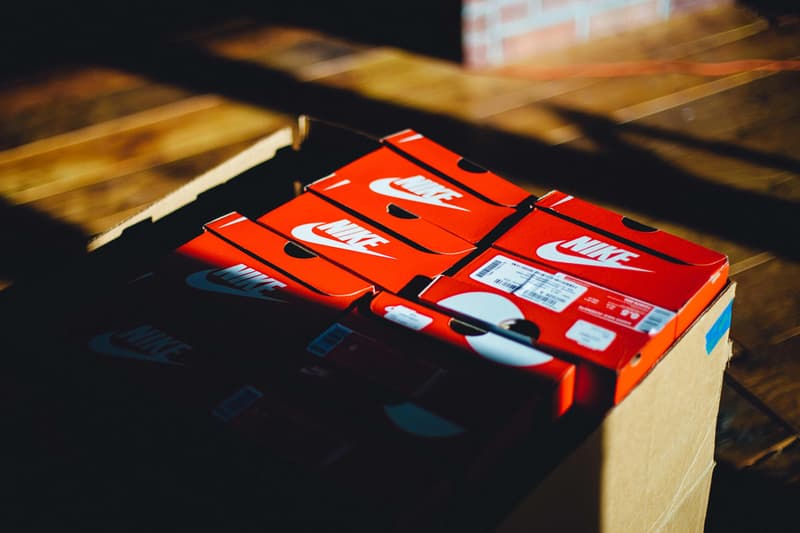 Nike has again claimed the top spot as world's most valuable apparel brand, according to the Apparel 50 2019 report by independent valuation consultancy Brand Finance. The sportswear giant increased its valuation to $32.4 billion USD, up 16% from last year, securing the number one ranking.
Brand Finance analyzed metrics such as market investment, stakeholder equity, business performance, royalty rates and forecast revenues to compile the list. According to the firm, Nike's sales growth in China, Europe, the Middle East and Africa, as well as "iconic" marketing moves fueled its success over the last year. Campaigns such as the conversation-sparking "Just Do It" ads with Colin Kaepernick and, more recently, the "Dream Crazier" visuals featuring Serena Williams have been prominent "front-page news" examples, as explained by Brand Finance.
"Nike's bold marketing makes it stand out in a busy marketplace of sportswear apparel brands. In a time when customers look for experiences and emotional connection, Nike's offering comes with unambiguous messages and values that people can rally behind," stated Richard Haigh, managing director of Brand Finance.
Though adidas has eaten away at some of Nike's North American market share, the latter still nearly doubles the former's valuation (estimated at $16.7 billion USD). However, thanks to a 17% growth year-over-year, the German label still managed to clutch third place.
Zara ($18.4 billon USD) follows behind Nike at second place, ousting H&M ($15.9 billion USD) who moved down to fourth. Cartier ($13.6 billion USD) rounds out the top five. Meanwhile, Rolex — which landed tenth valuation-wise at $8 billion USD — was named the strongest brand in the industry overall, with Brand Finance awarding it the elite rating of AAA++ and a score of 90 out of 100.
Scroll below to watch Nike's "Dream Crazier" spot, and for more fashion news read about Selfridges' recent announcement to stop selling exotic furs.