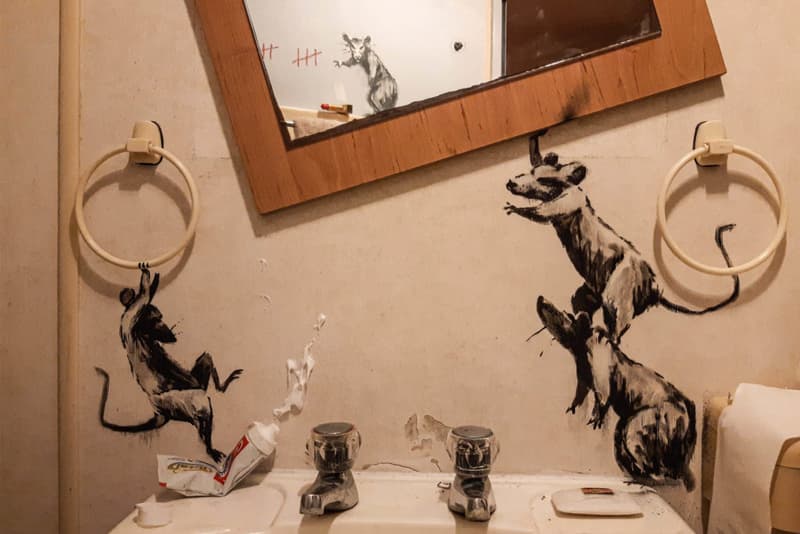 Banksy Reveals Bathroom Artworks Made During Coronavirus Lockdown
Cheekily called 'My wife hates it when I work from home.'
---
In the time of coronavirus, shelter-in-place measures have forced artists to look into unique ways to create work. From window drawings by Pejac to virtual reality burners by Felipe Pantone, there seem to be no restrictions on creativity when confined to the domestic space. The latest, house-bound artist to display pieces is none other than the elusive British artist, Banksy.
The graffiti artist took to Instagram just hours ago to share photos portraying his signature stenciled rats invading his bathroom — an extremely rare sight for fans to see since the artist never shares pics of his home. Whimsically titled My wife hates it when I work from home, the work shows the gang of spray-painted rodents making a mess with one dangling wildly from a light fixture and another one stomping on a tube of toothpaste until it bursts.
The rat is a ubiquitous character in Banksy's street art practice, serving as a rebellious yet heroic symbol in his politically-charged works. Get a closer look at Banksy's bathroom installation below.
If you're also in need of a creative spurt, check out these diverse ways that you can enjoy and make art from home.