Nike Launches Program to Spotlight Its Sustainable Products
In celebration of Earth Day.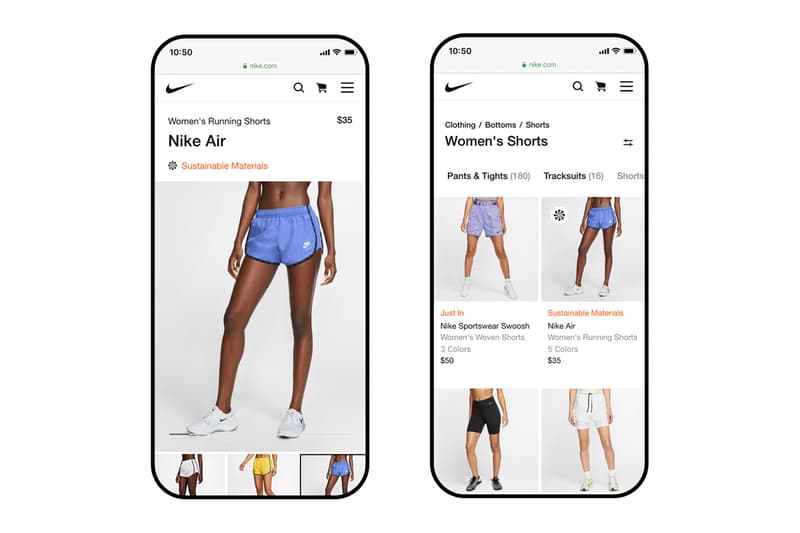 1 of 3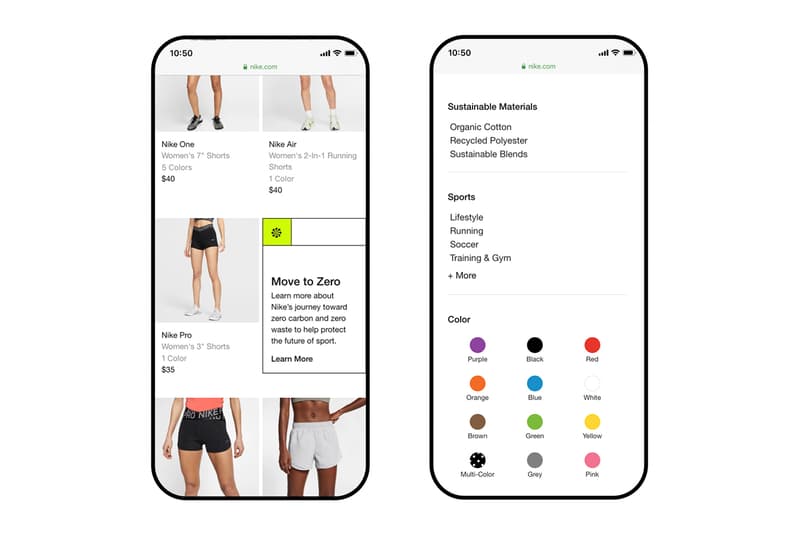 2 of 3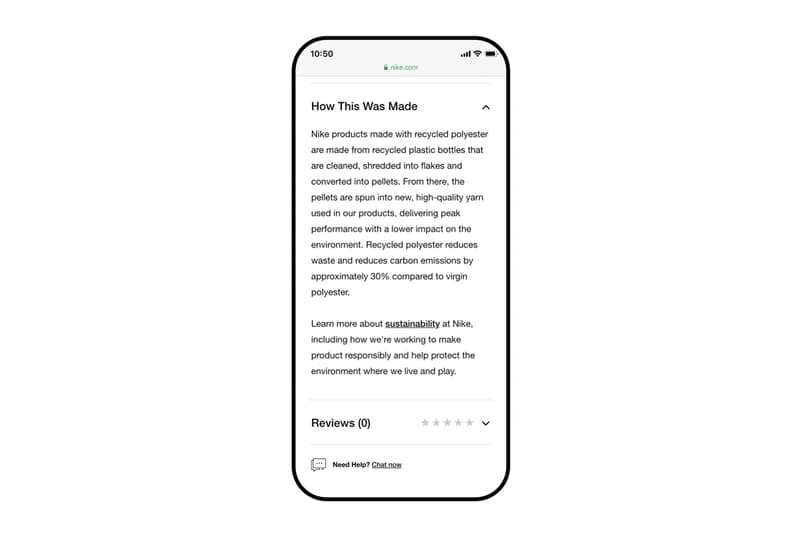 3 of 3
In celebration of Earth Day this year, sportswear giant Nike is launching a range of new features to help consumers to identify its sustainable designs. Aside from adding a new tab on its website under "Shop Sustainable Materials" that applies a direct filter, Nike will now also display its Sunburst badge on both its product walls in-store and on product display pages online, signifying that a product is made from at least 50 percent sustainable materials. For items meeting this threshold, there will also be a new tray feature titled "How This Was Made," giving customers more insight into where things were sourced and how the product was produced.
"Earth Day, long credited with launching the modern environmental movement, is more than an annual observance for Nike," the brand writes. "It is fuel to continue building on decades of advancing sustainability and setting bold goals for the future. From creating innovative ways to recycle shoes nearly 30 years ago to recent measures that address climate change, Nike has long been committed to helping protect the planet to create a better future for sport. After all, there is no finish line."
To learn more about the initiative or the range of sustainable materials Nike uses, head over to its website now.
Elsewhere in fashion, check out DIVINITIES' Spring 2020 lookbook.