Fran Silvestre Arquitectos Splits Coimbra-Steinman House Into Two
Contrasting curved and linear forms.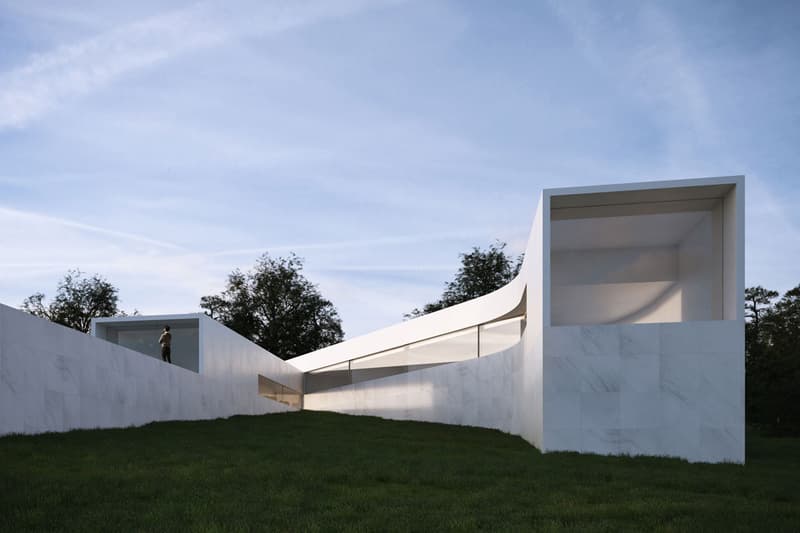 1 of 9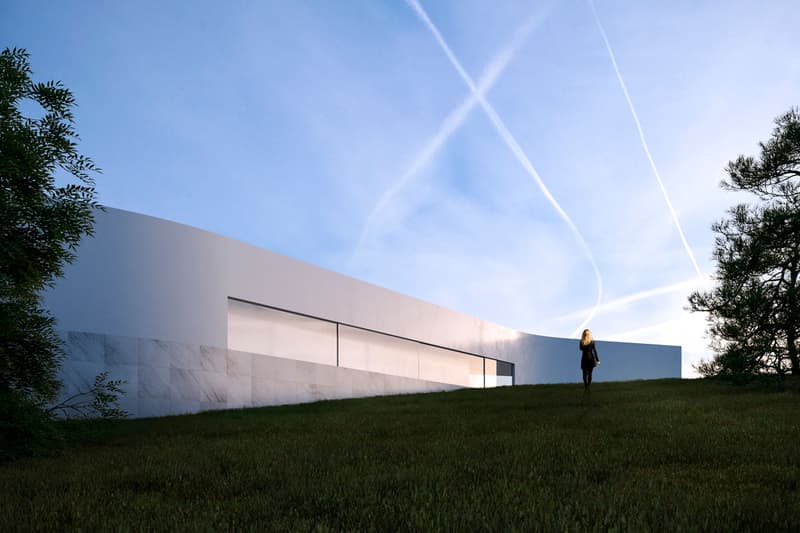 2 of 9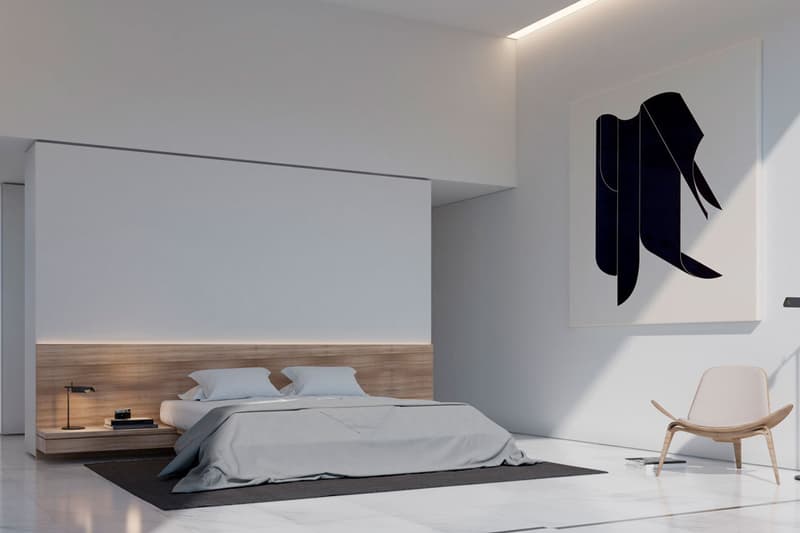 3 of 9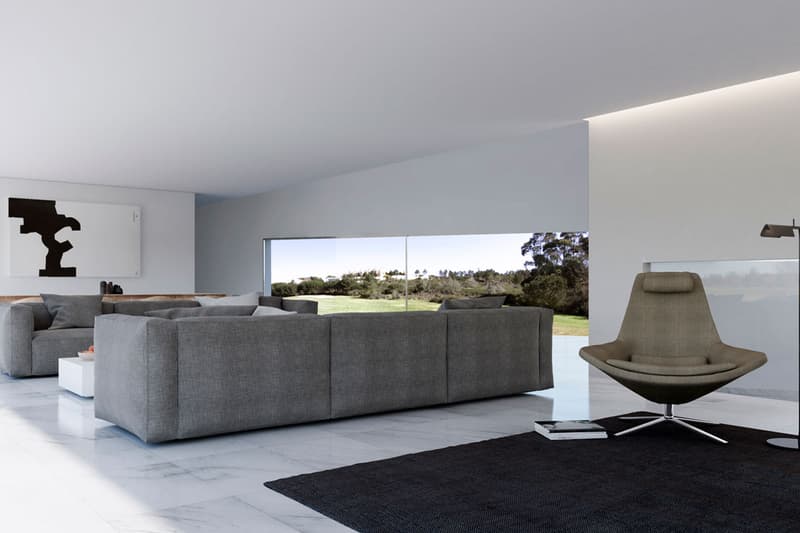 4 of 9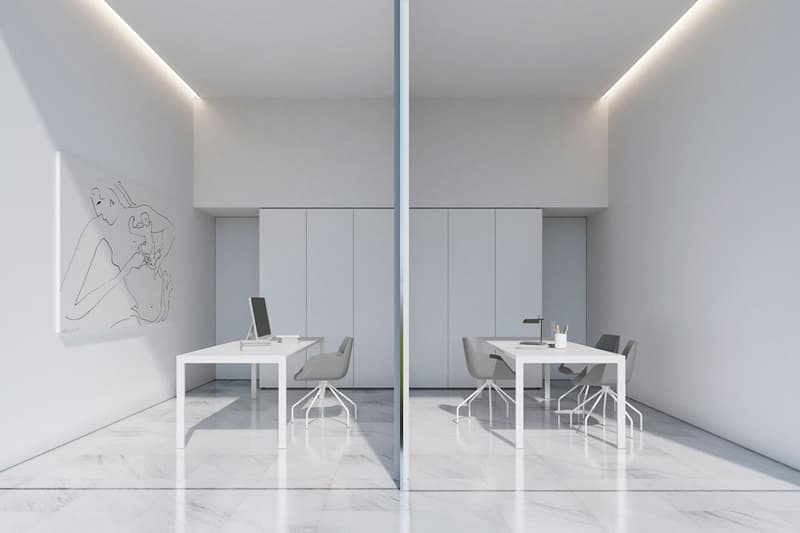 5 of 9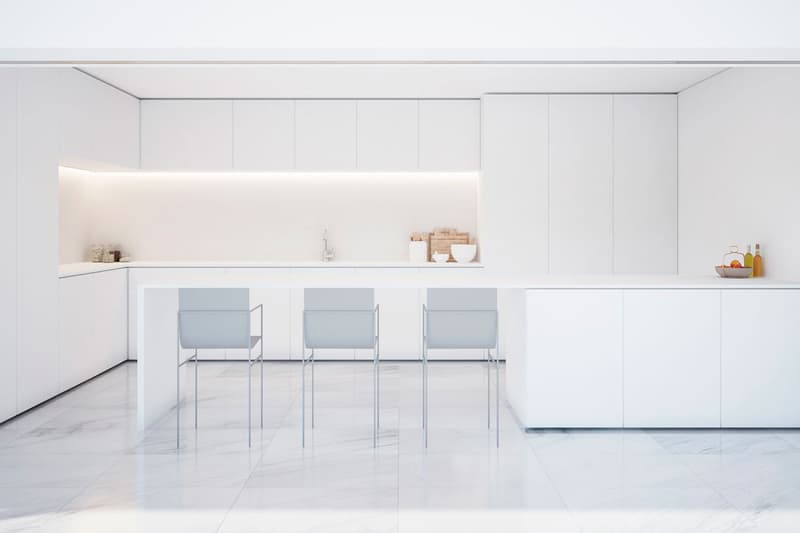 6 of 9
7 of 9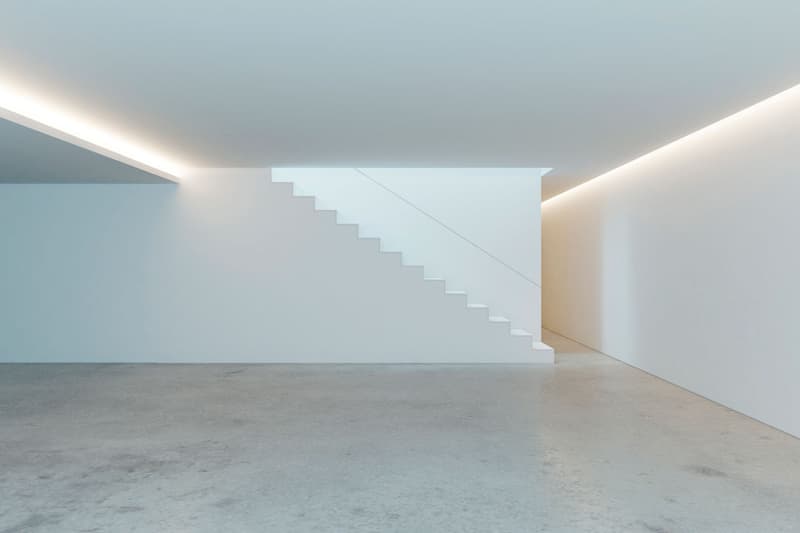 8 of 9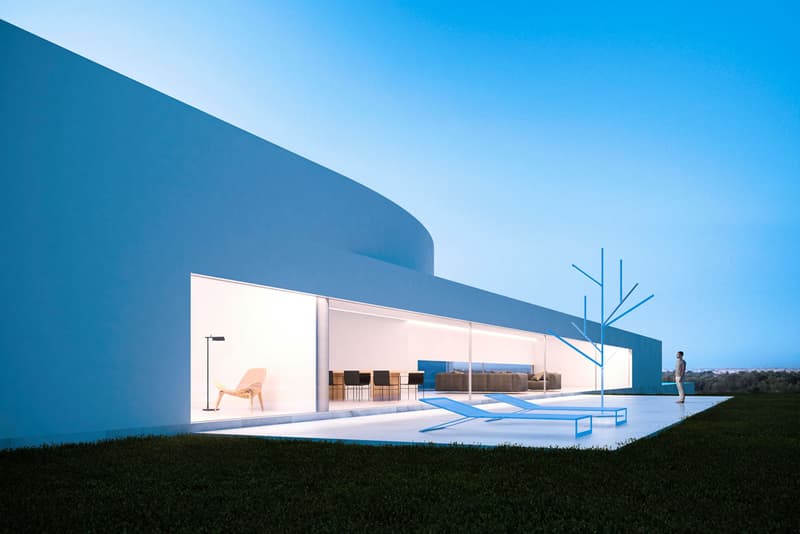 9 of 9
Valencia-based studio Fran Silvestre Arquitectos has completed the Coimbra-Steinman House, a striking two-piece structure located on the upper part of a golf course in Lisbon. Using the longitudinal surface and triangular geometry of the topography, the house arises from the landscape in a sweeping structure and splits into two volumes that mirror each other. The house both opens up to the landscape and maintains privacy for the inhabitants, creating a peaceful space to enjoy the outdoors.
A linear structure features an open living area, two offices, a kitchen area and a living room. From the point of contact, a second body unfolds, housing the home's private functions. The first volume is bathed in natural light due to panoramic windows that open up to the outdoor space, while the second structure looks out towards a wooded area and offers unobstructed views via floor-to-ceiling windows. Situated beyond the enclosed structures is a terrace, patio and swimming pool.
Both pieces respond to a straight and curved pattern that showcases Fran Silvestre Arquitectos' interest in Andreu Alfaro's sculptures and the architecture of Álvaro Siza. Between the two parts of the house lies a patio that responds to the duality between being protected and opening up to the landscape.
Take a closer look at the Coimbra-Steinman House, which was completed in 2019. For more projects from the architecture firm, head over to Fran Silvestre Arquitectos' website.
In case you missed it, Japanese coffee company % Arabica has renovated one of its Shanghai locations with the help of architecture firm B.L.U.E.