This New Shanghai Coffee Shop Features a Round Glass Facade
Kyoto-based % Arabica's new China outpost puts the focus on architecture.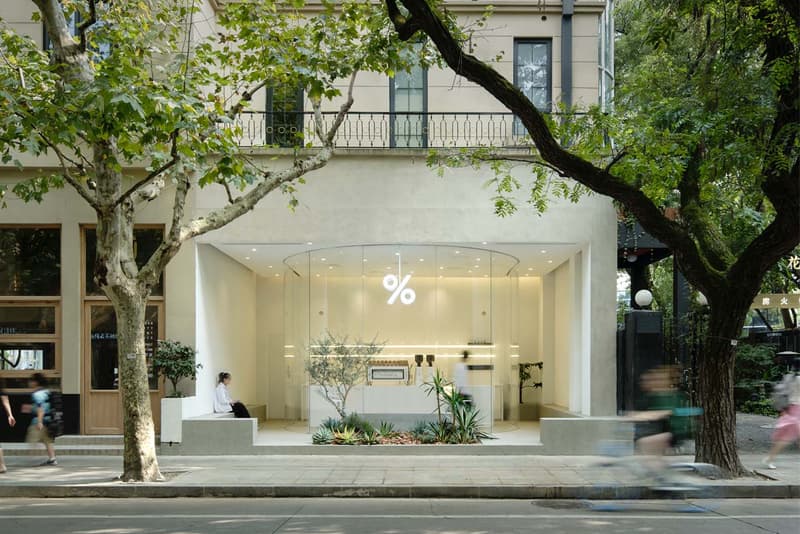 1 of 9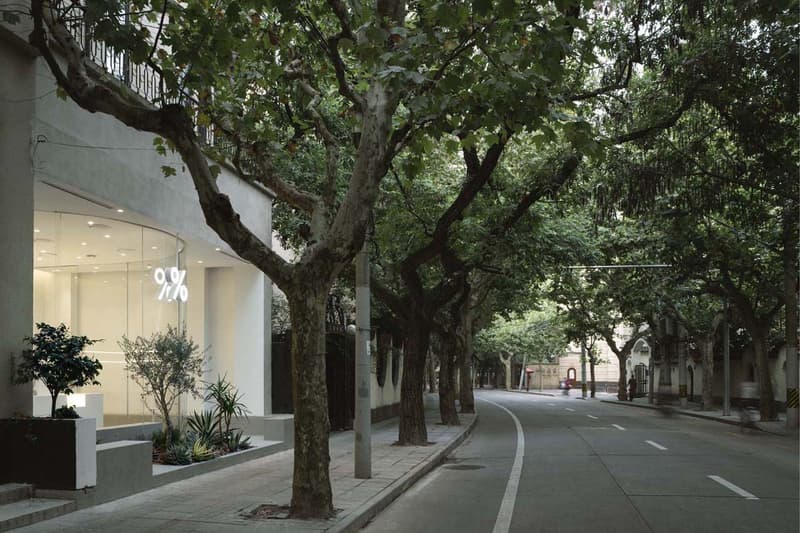 2 of 9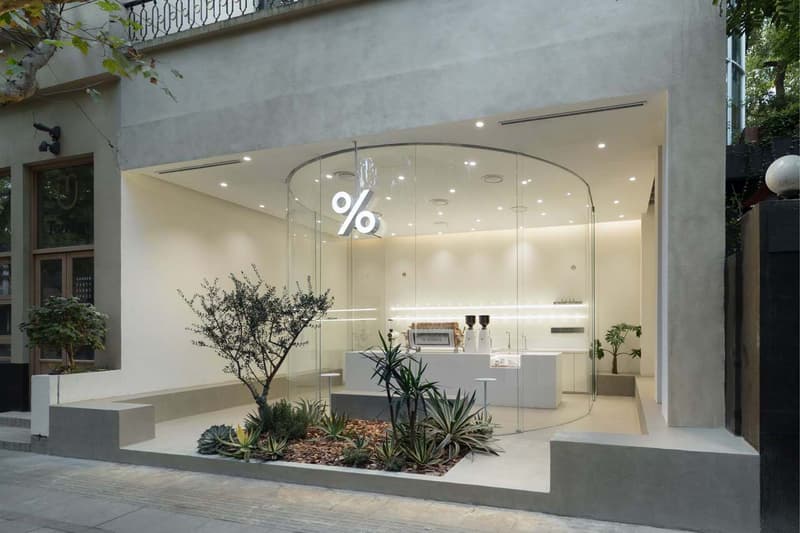 3 of 9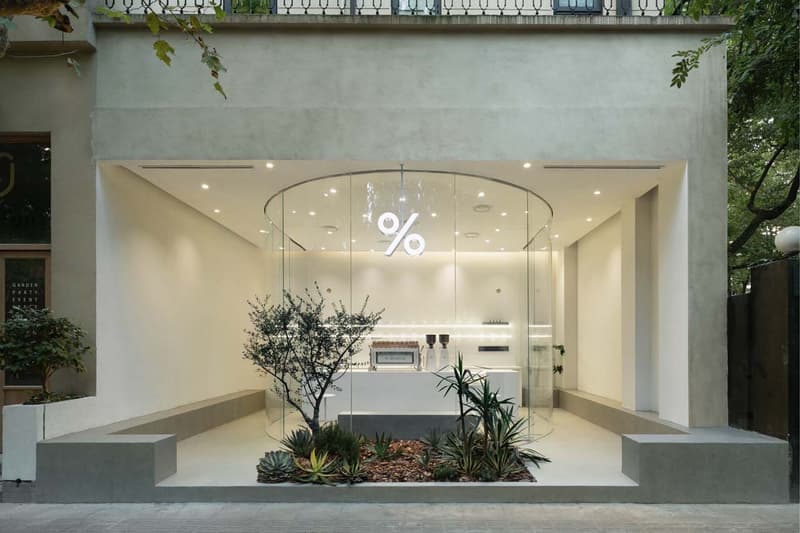 4 of 9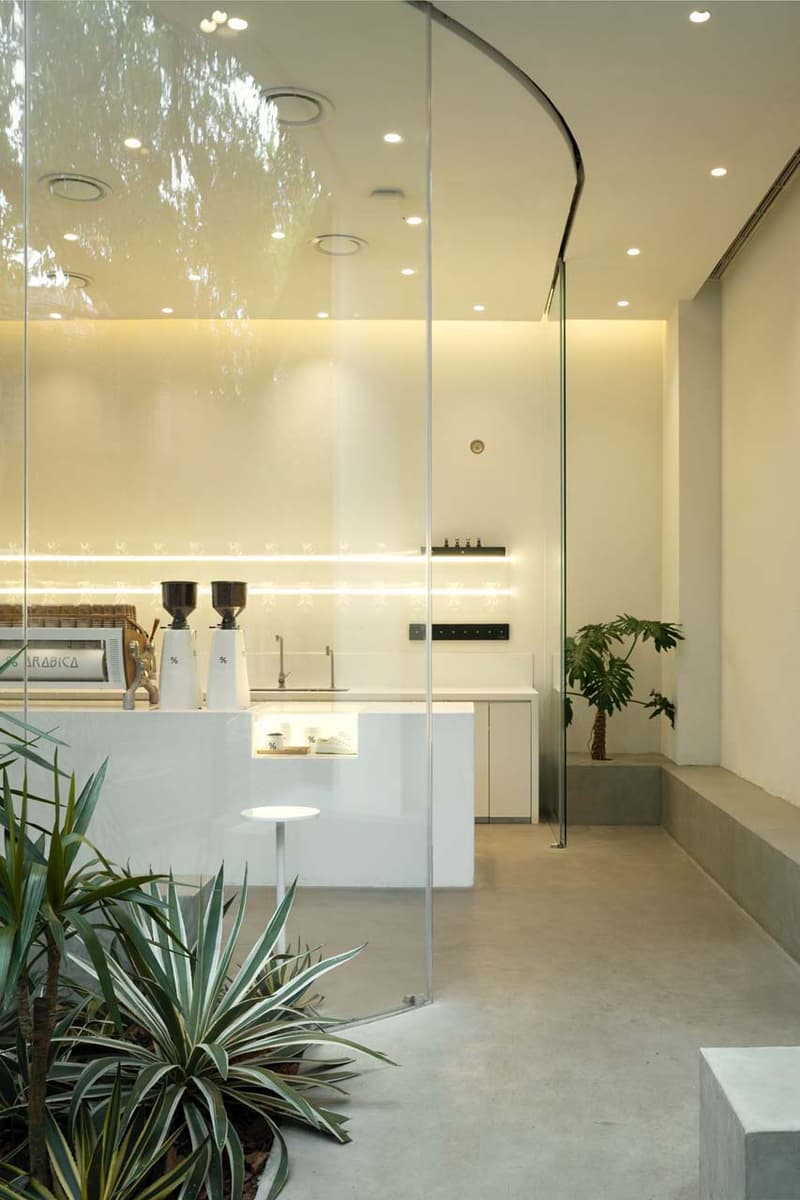 5 of 9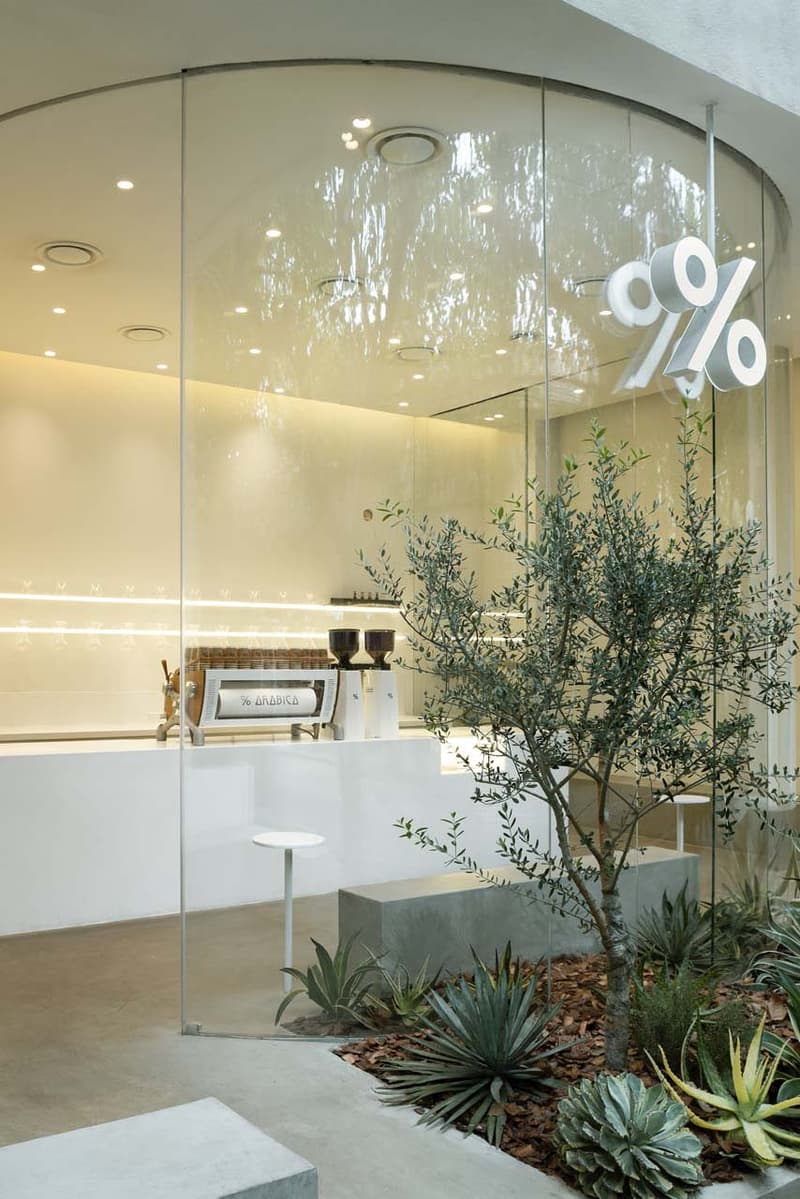 6 of 9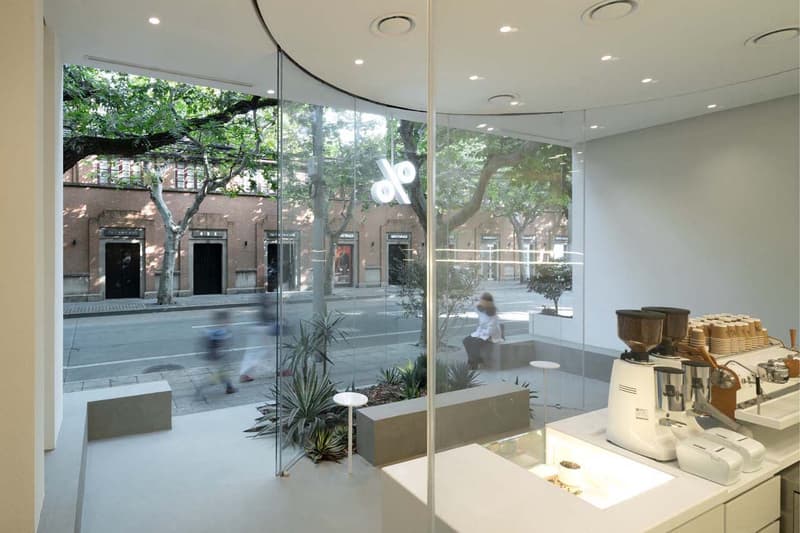 7 of 9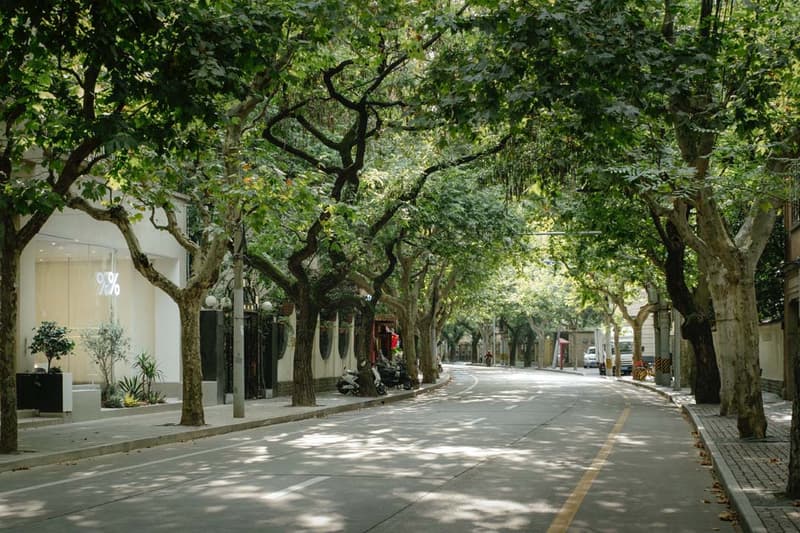 8 of 9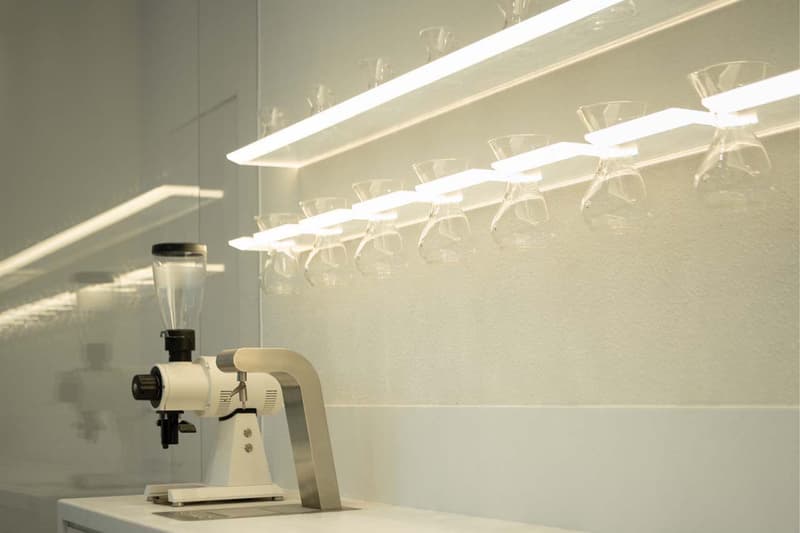 9 of 9
Japanese coffee company % Arabica has renovated one of its Shanghai locations with the help of architecture firm B.L.U.E. The Beijing-based, Japanese-owned architecture studio chose to use an almost entirely transparent approach to the 50-square-meter cafe, with a U-shaped glass facade that allows the interior to be visible from the street.
The new glass facade also introduces a small courtyard to the % Arabica cafe. The outdoor space, accented with parasol trees, allows for interaction between the cafe and the street, which forms parts of one of Shanghai's historical districts. The glass door can be fully opened to allow for interaction between the indoor and outdoor space. To make the space pleasant throughout the year, the design also includes an air conditioning system that extends to the outdoor space.
Though based in Beijing, B.L.U.E. is the studio of Japanese architects Yoko Fujii and Shuhei Aoyama. The studio, whose name is an abbreviation of Beijing Laboratory for Urban Environment, has worked on residential and commercial spaces in Beijing, Shanghai, Kyoto and beyond. In 2016, it won the Silver Award in residential design from the China Architecture Association.
% Arabica was founded by Tokyo-born Kenneth Shoji in Kyoto. The coffee chain now has locations throughout Japan, as well as in Singapore, France, Qatar and the United Kingdom, with plans to open locations in the United States, Indonesia and Thailand.
For more architecture and design, see the new virtual tours of iconic Frank Lloyd Wright properties, including Fallingwater, Hollyhock House and Taliesin West.
% Arabica
481 West Jianguo Road
Shanghai, China, 200231