San Diego Comic-Con Officially Canceled
For the first time in 50 years.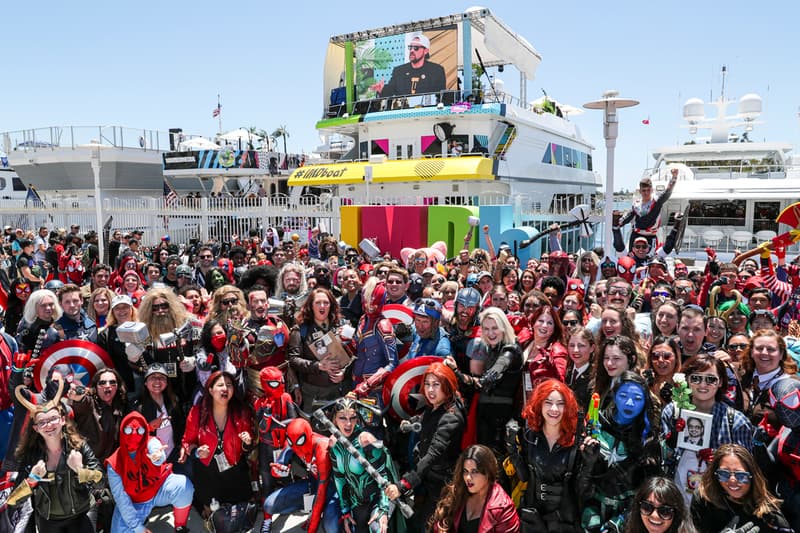 San Diego Comic-Con has been canceled for the first time in 50 years due to the ongoing COVID-19 pandemic. Organizers of the yearly event announced today that the show will no longer occur in June but is primed to make a return in 2021. "Extraordinary times require extraordinary measures and while we are saddened to take this action, we know it is the right decision," David Glanzer, a spokesman for the organization, said in a statement.
According to the organization, Governor Gavin Newsom explicitly stated that the convention would not be safe moving forward this year. "The prospect of mass gatherings is negligible at best until we get to herd immunity and we get to a vaccine," Newsom said during a recent press briefing. "So large-scale events that bring in hundreds, thousands, tens of thousands of strangers altogether across every conceivable difference, health and otherwise, is not in the cards based upon our current guidelines and current expectations."
San Diego Comic-Con is one of the most attended conventions in the entertainment business, usually known to feature highly anticipated project announcements, trailers, and new cast reveal for film and television shows. SDCC usually sees around 135,000 attendees every year of the four-day event. It also makes up an estimated $149 million USD of San Diego's economy, and its tourism group estimates attendees spend around $88 million USD every year during the convention.
San Diego Comic-Con's WonderCon Anaheim has also been canceled from April 2020 to March 2021. People who bought tickets for Comic-Con this year can request a refund or transfer those badges for next year. The organization says badge holders should expect an email next week with instructions on the process, which will also be open for exhibitors.
In other news, former Disney CEO Bob Iger has returned to the company amid the COVID-19 crisis.
For the first time in 50 years, Comic-Con has been Comic-Canceled. I understand it. I even agree with it. But it still sucks. Maybe everyone can just come over my house instead? It's no Hall H but I can get pizzas and we can speculate on Phase 4 flicks while sitting spaced apart. https://t.co/k6wb387xxW

— KevinSmith (@ThatKevinSmith) April 17, 2020