NASA & SpaceX to Launch Astronauts to Space Station From U.S. Soil
The first time in nearly a decade.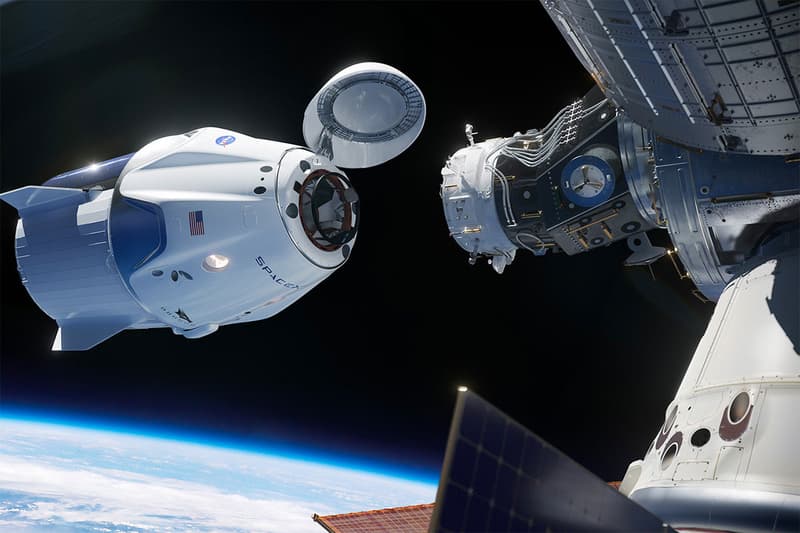 Next month, NASA will launch astronauts from U.S. soil for the first time in nearly a decade with SpaceX. Astronauts Doug Hurley and Bob Behnken will head to the International Space Station on SpaceX's Crew Dragon spacecraft on top of a Falcon 9 rocket. Liftoff will occur at Florida's Kennedy Space Center, marking the first time a rocket will carry astronauts into orbit from the United States since NASA's Space Shuttle program retired in 2011.
After launching, the astronauts will spend as many as 110 days in space and verify the spacecraft is performing as intended by testing the environmental control system, the displays and control system, and the maneuvering thrusters, among other things, NASA said in an update. The Crew Dragon mission, dubbed Demo-2, is an important milestone for NASA's Commercial Crew Program, which develops vehicles to carry U.S. and international astronauts to and from the International Space Station. The goal is to end NASA's reliance on the Russian aircraft Soyuz.
NASA has shut down many of its activities due to coronavirus, yet maintained all of its ISS-related missions. Assuming a launch on May 27, Crew Dragon will dock at the ISS at 11:29 A.M. EDT on May 28.
In case you missed it, SpaceX has launched an online booking rideshare service for its Falcon 9 launches.
BREAKING: On May 27, @NASA will once again launch American astronauts on American rockets from American soil! With our @SpaceX partners, @Astro_Doug and @AstroBehnken will launch to the @Space_Station on the #CrewDragon spacecraft atop a Falcon 9 rocket. Let's #LaunchAmerica ?? pic.twitter.com/RINb3mfRWI

— Jim Bridenstine (@JimBridenstine) April 17, 2020