Lil B Unleashes 100-Song 'Gutta Dealership' Mixtape
The Based God isn't resting on his laurels in isolation.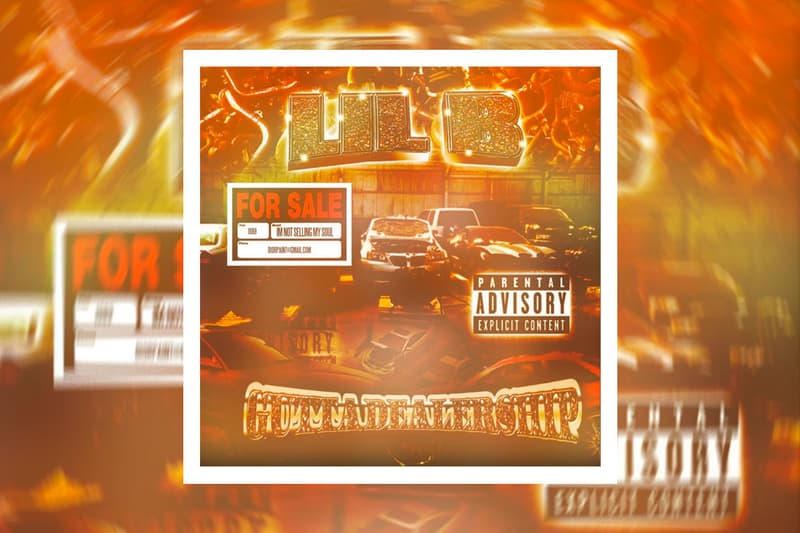 Mere months after delivering the 50-track-strong The Hunchback of BasedGod, Lil B returns with another immense undertaking. Gutta Dealership, quietly rolled out on April 9, is an immense proposition, weighing in at a stunning 100 individual songs.
Though it's far less imposing than the shockingly long Based Freestyles mixtape (nearly 900 tracks), Gutta Dealership is still an imposing listen, nearly three times as long as 2018's Options and almost the same length as 2013's 05 Fuck Em. Like those past mixtapes, however, Lil B's output on Gutta Dealership is astonishingly diverse, ranging from acapella pieces to a host of instrumentals to a bevy of chopped and screwed songs.
These more experimental tracks make up the latter half of the mixtape, while the first 51 songs are more "conventional" Based God fare. These include signature Based Freestyles and plentiful examples of Lil B's boundary-pushing production, like the spacey electro-funk of "Okay" and retro samples in "Frum da Bayk Na Based."
Listen to the substantial Gutta Dealership below, then recall Lil B's recent joint effort with Thundercat .