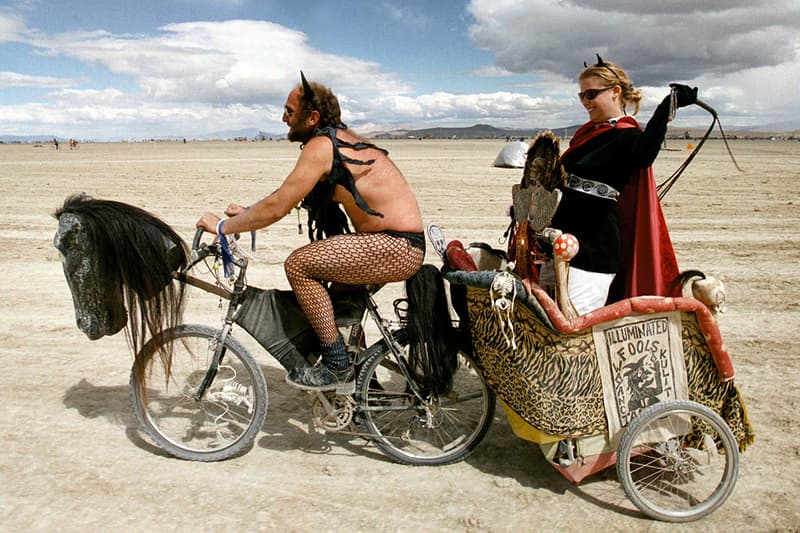 Burning Man 2020 Canceled Due To Coronavirus Pandemic (UPDATE)
Announces virtual festival instead.
---
UPDATE: The COVID-19 pandemic has caused the cancellation of numerous events around the country with event organizers placing the safety of its attendees as the top priority. Despite the ongoing health crisis, the Burning Man Project announced last month that it will maintain its scheduled launch from August 30 to September. However, Burning Man organizers retracted their original statement this past weekend, expressing: ​"After much listening, discussing, and careful consideration, we have made the difficult decision not to build Black Rock City in 2020."
CEO of the Burning Man Project Marian Goodell shared the news Friday, saying that the event would be held virtually. The digital-focused festival will be called Virtual Black Rock City or VBRC, which will "lean into" the 2020 theme, The Multiverse. "Black Rock City 2020 is in the multiverse. I mean that is the theme, after all," she said.
Details surrounding Burning Man's first-ever virtual event have not yet been released. The statement on the Burning Man website even admits, "We're not sure how it's going to come out; it will likely be messy and awkward with mistakes."
Original Article (March 25, 2020): While many other events — including Coachella, SXSW, and E3 — have been cancelled or postponed in light of the coronavirus pandemic, Burning Man has maintained that it will proceed according to plans, running from August 30 to September 7.
"In the current climate of uncertainty it is simply too soon to tell," the event's organizers said. "There are some indications that the virus may peak in the next couple of months and then begin to subside, while others believe the pandemic could have a much longer timeline. So much is beyond our powers to predict or control." With the uncertainty still looming, the art festival says it will continue to prepare "thoughtfully and mindfully." It also assures attendants that their safety is paramount: "We are taking this situation very seriously and taking proactive steps to ensure our staff and community are as safe as possible," the event continued. "We will continue to consider the facts and make thoughtful, informed decisions about next steps."
As to its preparations, the design of the central temple for Burning Man 2020 has already been finalized. Designed by artist Sylvia Adrienne Lisse and architect Renzo Verbeck, the centrepiece of Black Rock City will feature an eight-pointed structure with angular faces resembling that of the Pyramids, converging on a taller tower right in the middle.
Elsewhere in the arts, take a look at Mark Whalen's "Gentle Reminders" exhibition.