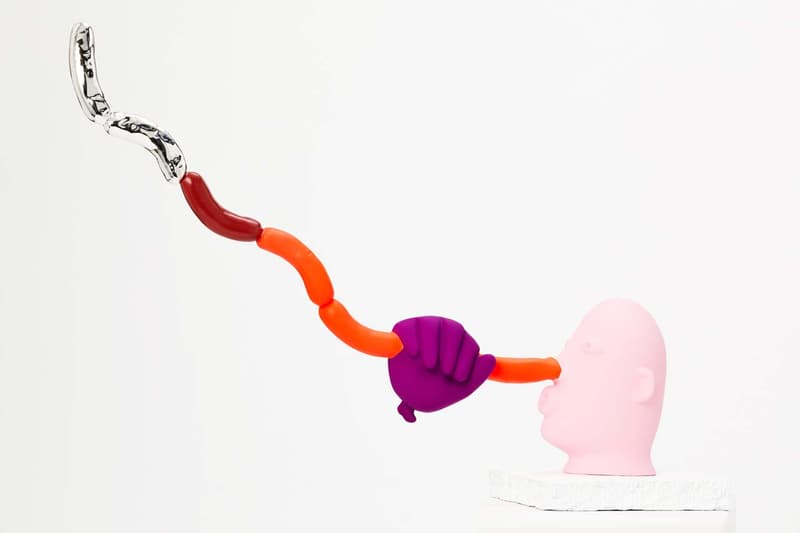 1 of 5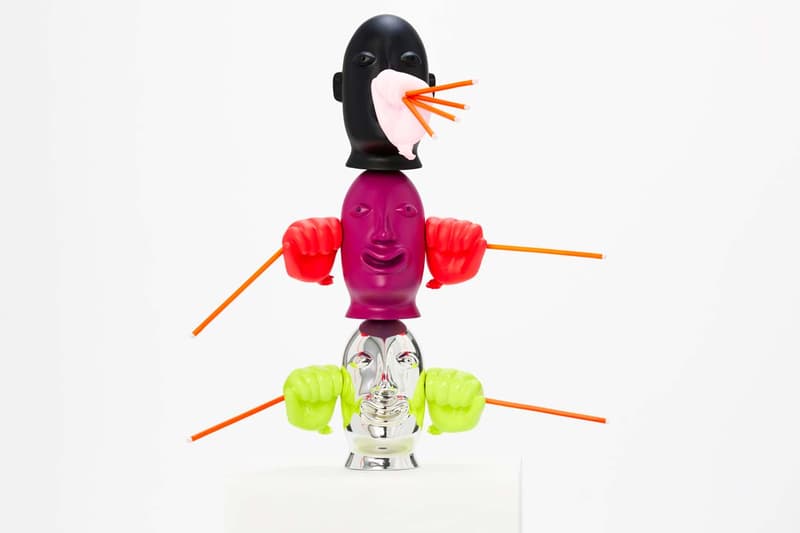 2 of 5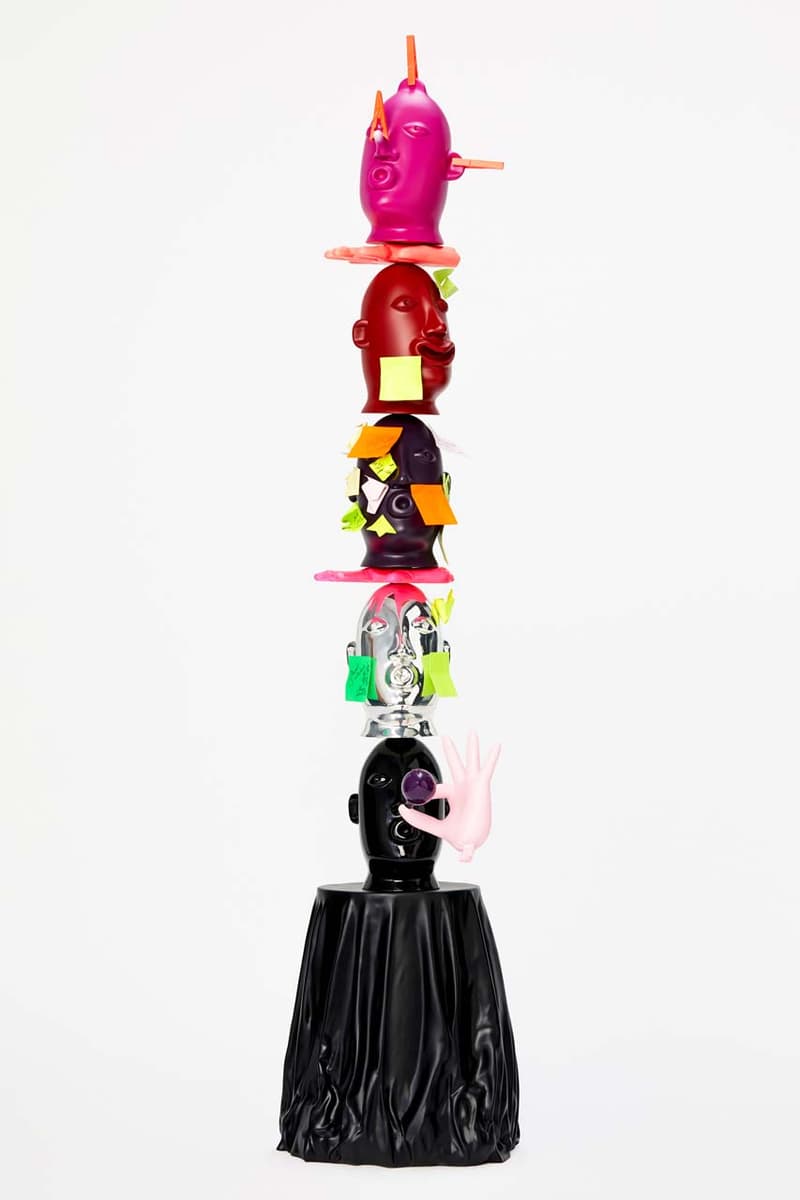 3 of 5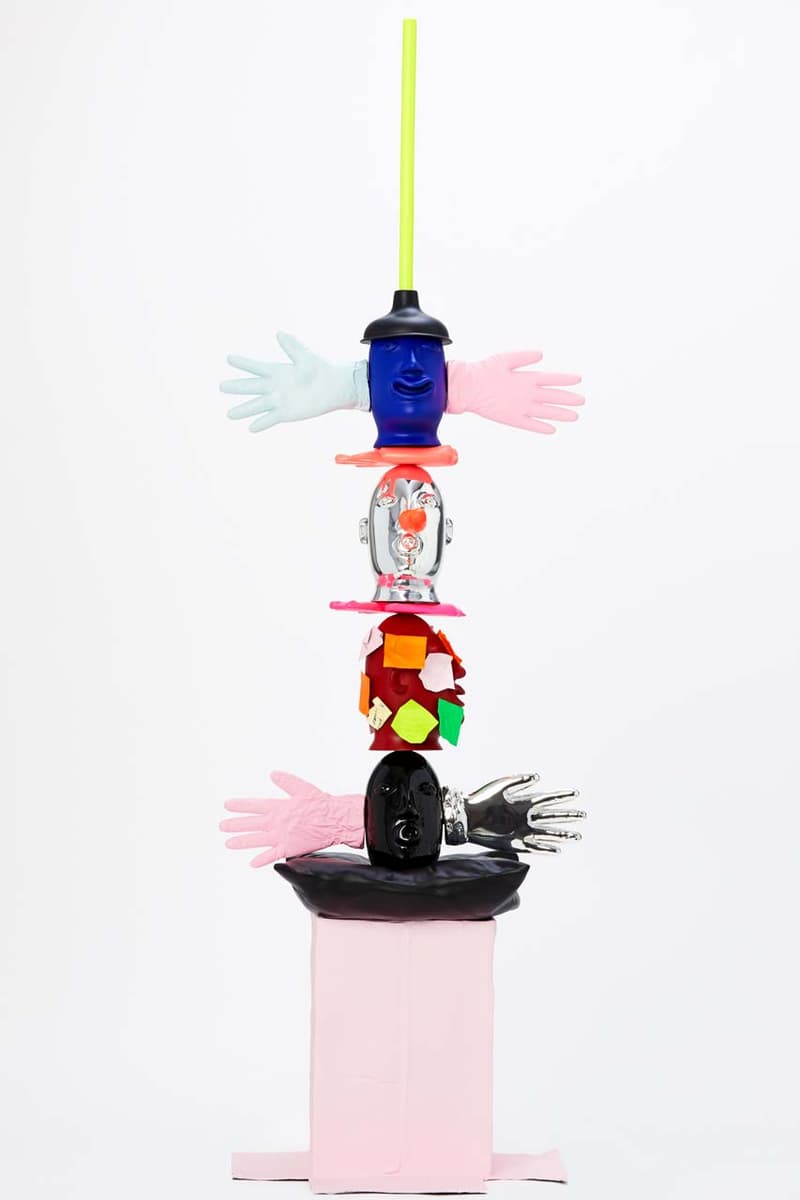 4 of 5
5 of 5
Mark Whalen Reflects on Life's Craziness in Playful "Gentle Reminders" Exhibition
Launching at Over the Influence Hong Kong this month.
---
Mark Whalen will soon present his first solo exhibition at Over the Influence's Hong Kong gallery. The Los Angeles-based Australian artist has crafted a new series of his typical sculptures, dubbed "Gentle Reminders," that features his signature array of vivid colors and everyday objects.
Whalen's installation spotlights his usual affinity for sculptural heads, which are coated in bold colors and molded together with items like plungers, laundry clips, and pillows. Post-it notes are stuck along the artworks throughout, adding extra emphasis on the use of mundane objects to tell a vibrant story.
As a whole, the exhibition portrays a saturated and lighthearted view of "life's folly." At the same time, the installation's carefully arranged details shed light on the meticulous process necessary to create such a playful illusion.
"Gentle Reminders" will be on view at Over the Influence Hong Kong from March 28 until May 9. Browse through the gallery above for a look at some of the works, and visit Over the Influence's website for more information.
Elsewhere in the art world, ZOOK! will soon open his exhibition "ZOOK! VOL2.; Life goes on" this month at Arcade Art Gallery in Taiwan.