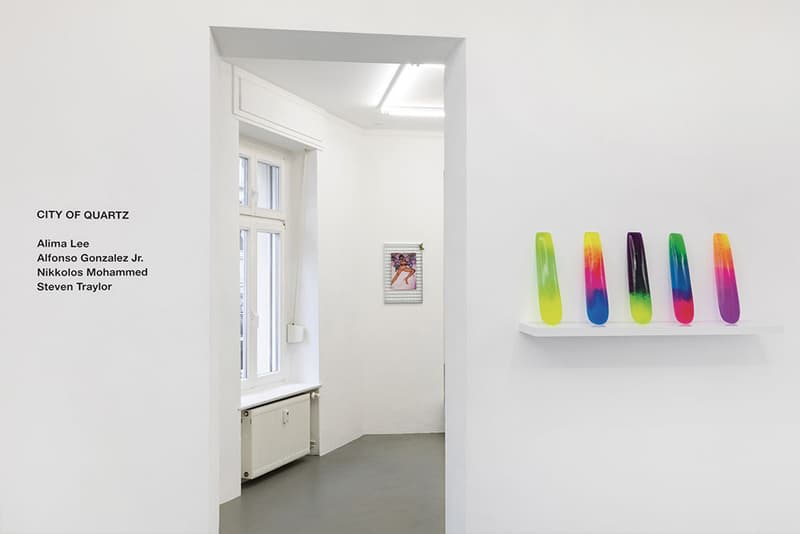 1 of 8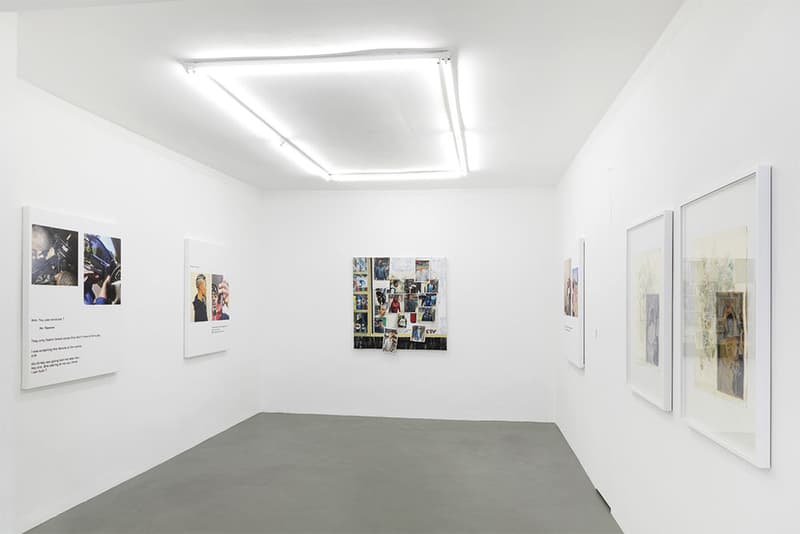 2 of 8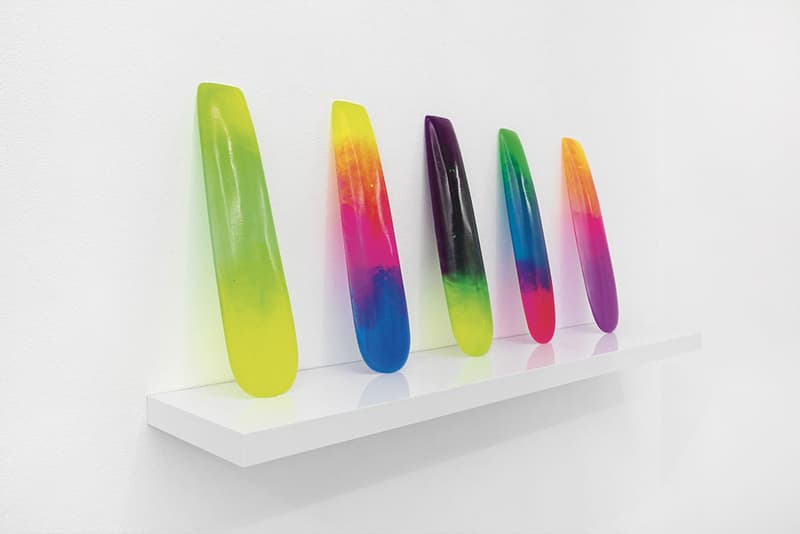 3 of 8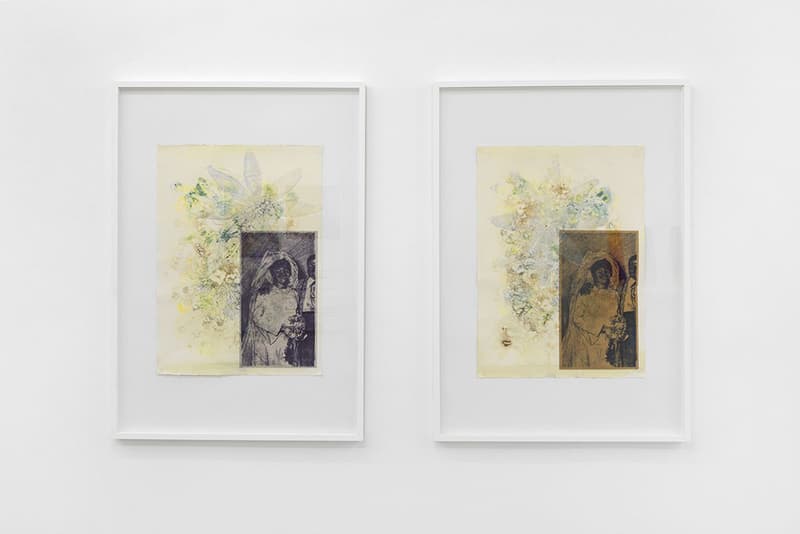 4 of 8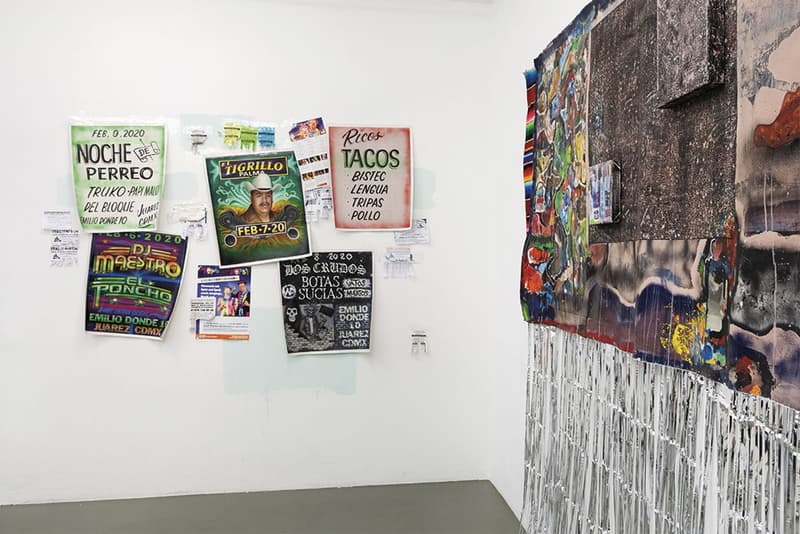 5 of 8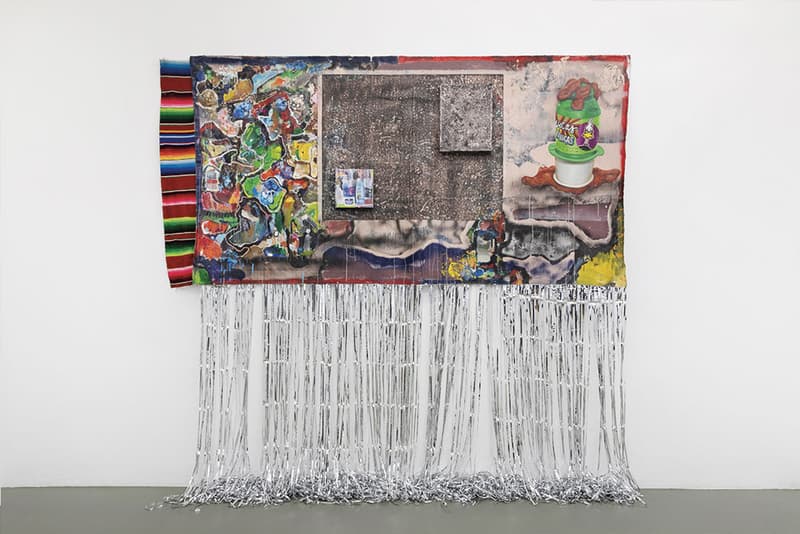 6 of 8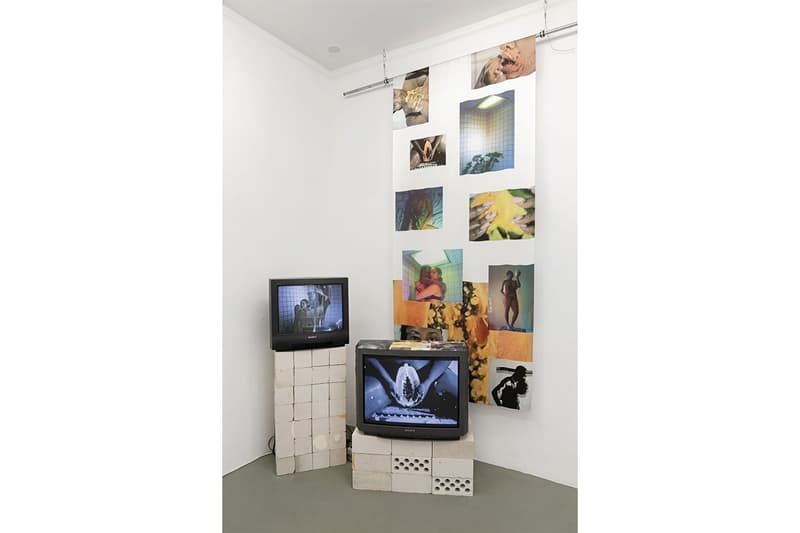 7 of 8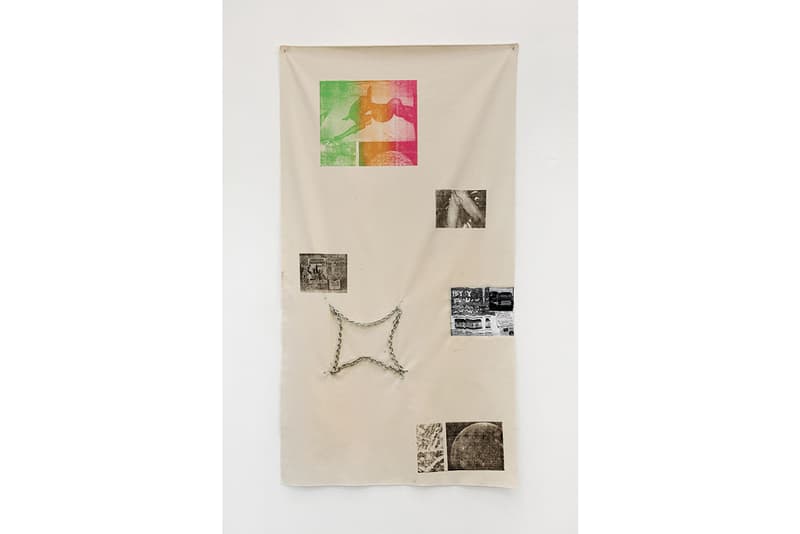 8 of 8
Nikkolos Mohammed, Alima Lee & More Explore a "City of Quartz" in Group Exhibition
Inspired by Mike Davis' 1990 book on the defining moments in the history of Los Angeles.
---
Berlin's HVW8 gallery is presenting "City of Quartz," a group exhibition showcasing contemporary views of Los Angeles through the work of four inhabitants of the city: Nikkolos Mohammed, Alfonso Gonzalez Jr, Steven Traylor and Alima Lee. Taking its name from the title of Mike Davis' eponymous 1990 book that examines the history of Los Angeles, the show explores how the city has changed in the last three decades through the artists' perspectives on identity, memory and desire.
Incorporating his family history into collaged compositions, Nikkolos Mohammed depicts his aunt on her wedding day. Mohammed expresses an innate feeling of honor in his mixed-media works that is also found in the paintings of Alfonso Gonzalez Jr, who closely observes his father's trade in commercial sign painting. This attention to everyday rituals characterizes Steven Traylor's works, which reveal the complexities of race, sexuality and masculinity within his community. Found imagery also informs Alima Lee's mixed-media works, as she explores intimacy through a black queer perspective.
HVW8 is currently open by appointment only. In the meantime, take a look inside "City of Quartz" in the installation views above.
For more exhibitions, check out Hajime Sorayama's "Sex Matter" and "T-Rex" shows at NANZUKA Tokyo and its "2G" studio.
HVW8 Berlin
Linienstraße 161
10115 Berlin, Germany