Lil B Reunites With Clams Casino On New Mixtape 'The Hunchback Of BasedGod'
The 50-track project arrives just 5 months after '28 Wit A Ladder.'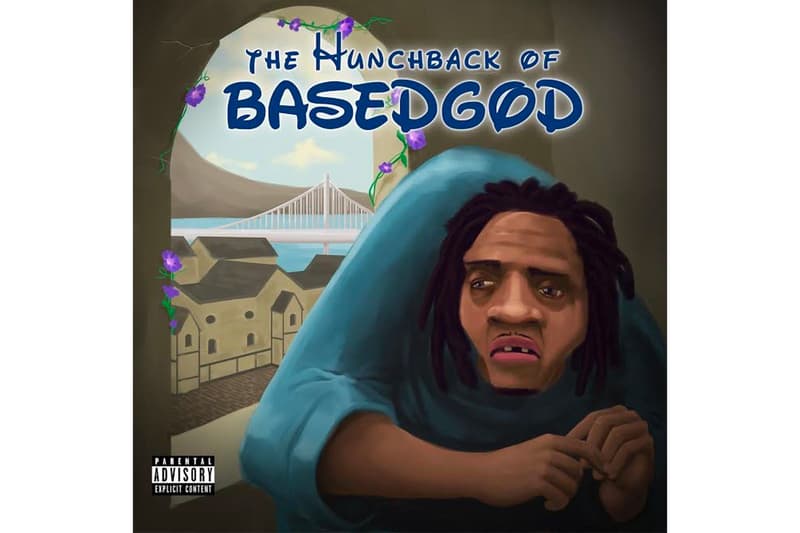 Lil B is no doubt one of the most cryptic figures within the realm of hip-hop — for nearly 10 years the artist has sporadically popped out of the blue to drop heavy-handed mixtapes, only to go back into hiding shortly after. Maintaining his cult status, the rapper has always been at hip-hop's periphery, cast out in a sense by the industry's chart-focused core. But as Lil B always does, he never compromises on himself, wholeheartedly diving into his career with a peculiar sense of artistic vindication. Much of this is the crux of his latest mixtape, The Hunchback Of BasedGod, which remains clearly inspired by Disney's The Hunchback of Notre-Dame.
The new mixtape arrives just months after he released his 42-track 28 Wit A Ladder mixtape, this time reuniting one of hip-hop's most iconic duos. The new project rejoins the iconic rapper with longtime friend Clams Casino, bringing back the classic cloud rap sound the duo introduced back in 2009 with "I'm God." The new project, however, doesn't see Lil B shying away from his emotions. Tracks like "Wake Up Get High and Go Back to Sleep," "I'm Depressed Again," and "The Sound of Being Bullied" relay much of Lil B's emotionally tumultuous road. The album, which runs for over three-hours, features a range of instrumental tracks that have been produced by Lil B, further joining Clams Casino for two of the album's cuts. As he states on "Always Been Alone Based Freestyle," Lil B isn't "close to retirin'," so fans can expect a lot more material to come. 
Listen to Lil B's The Hunchback Of BasedGod via Spotify and Apple Music below.
For more music news, Post Malone is a bloodied knight in the video for "Circles."