'Guardians of the Galaxy' Star Dave Bautista is Coming to 'Gears 5'
"It's about f*cking time."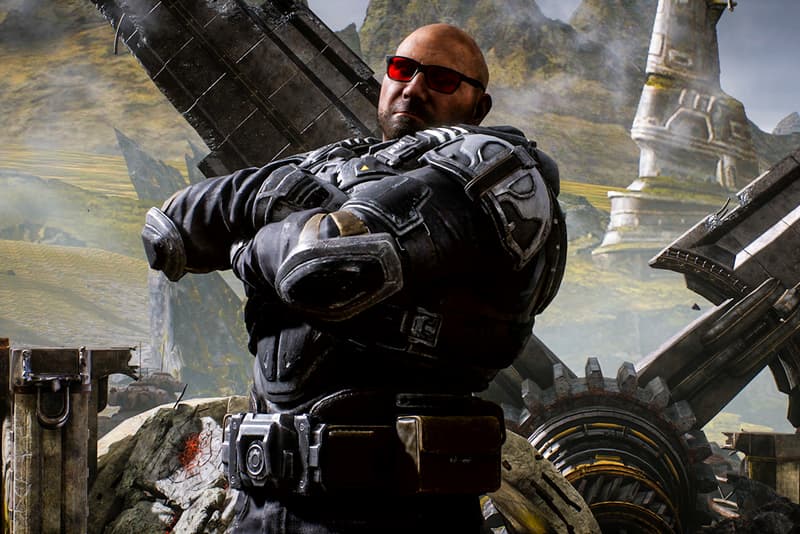 Much anticipation has been built around the Gears of War franchise's latest installment Gears 5, and with its release date just around the corner, the game's developer The Coalition and Xbox Game Studios has freshly revealed that actor and ex-wrestler Dave Bautista — most known for his role as Drax in Marvel's Guardians of the Galaxy — will be joining the upcoming title. Bautista will basically be playing himself — or more accurately his wrestler persona Batista — in the game, a character fully playable by fans.
It's long been known that Bautista has been keen on joining the Gears of War movie that was announced earlier this year, but the actor himself has said that despite trying everything he can, it seems chances are slim for him to play the live-action version of the fan-favorite protagonist Marcus Fenix. However, perhaps as a compromise, he'll now be featured in the upcoming Gears 5 game, so it's still a victory for the Marvel star. At the very least, he's got a foot in the door.
Gears 5 will be available September 10 as an Xbox One exclusive. Head over to its website to learn more now.
For more gaming news, ex-Nintendo president Reggie is returning to Cornell to give lectures on leadership and management.
It's about damn time. Play as me in #Gears5 starting Sept 15 after @WWE Clash of Champions. @XBox @GearsofWar #DreamChaser pic.twitter.com/bCU4ZIjdw1

— Dave Bautista (@DaveBautista) September 3, 2019