Drake Tells Diddy How the Coronavirus Quarantine Has Helped Him Create His New Album
"This is probably the most music I've ever been sitting on."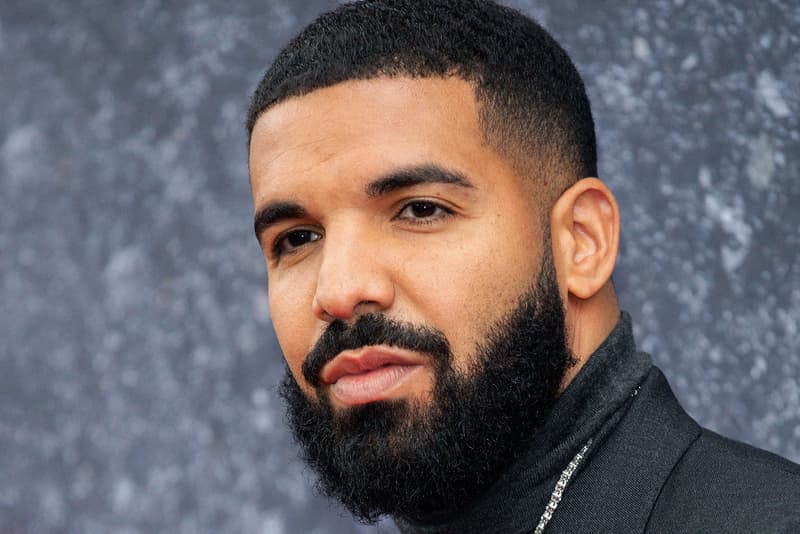 Over the weekend, Drake continued to be at his most visible in recent memory, as he joined Diddy for a celebrity Instagram dance-a-thon fundraiser in an effort to raise money for healthcare workers currently battling the Coronavirus pandemic. The OVO superstar also used the opportunity to talk about his upcoming album, detailing how the hardship of lengthy quarantines has led to more creative focus and more studio time.
"I've been working on [the album] for a while now," Drake told Diddy in the Instagram Live chat. "Another silver lining is, when God does get you to sit down — I remember the last time I had to sit down was when I tore my ACL — and I made a great album out of that. Obviously, God has us all inside the house right now, so the amount of focus I'm able to put into this album is probably way different than it would've been if I had to go through the residency in Vegas and be able to go meet up with Justin [Combs] in Miami…"
Drake said "all fresh" music is coming and that this is the most excited he's ever been for an album on Diddy's IG live. pic.twitter.com/6dRU0A7Svp

— James Fauntleroy Stan Account (@yoyotrav) April 13, 2020
The brief conversation follows Drake's "Toosie Slide" single and viral dance craze. He's also been steadily hitting Instagram to keep his fans engaged, whether that means hopping into the comments section of Joe Budden's account, hinting at collaborations with Playboi Carti and Fivio Foreign or showing off his new Toronto mansion.
"This is the most excited I've been about an album in a long time," Drake continued. "A lot of little stuff has been trickling out but all the stuff on the album is fresh. It's brand new. This is probably the most music I've ever been sitting on. I'm hyped." Drake also pleaded with people to keep a positive energy and be responsible with their time and health once the quarantines are finally lifted.
Drake n Diddy reflecting on how this Corona Epidemic has affected us all ?? pic.twitter.com/JoGRRGTR00

— BLACK SPORTSCENTER (@VersaceBoyEnt) April 13, 2020
Earlier this year, Drake earned the most Billboard Hot 100 entries of all time thanks to a feature on Lil Yachty's new "Oprah's Bank Account" single. He also surprised fans with two new tracks at the top of March with "When To Say When" and "Chicago Freestyle".
During a recent appearance on the Toronto Raptors broadcast for the team's OVO night, he unveiled more details on his upcoming album. "This album I'll probably make it a more realistic offering – something more concise. Anywhere, whatever you want, it can be 10, 11 songs, it could be 16. I also do a lot of different types of music so it's tough to make it like a seven-song album or something like that, you know?"
A title and release date for Drake's next studio album have yet to be announced. Stay tuned. In more music news, catch up on HYPEBEAST's 20 Best Albums to Listen to While Staying Home.