Drake Gives a Look Inside His Toronto Home
Appearing on the cover of the 'Architectural Digest' May 2020 issue.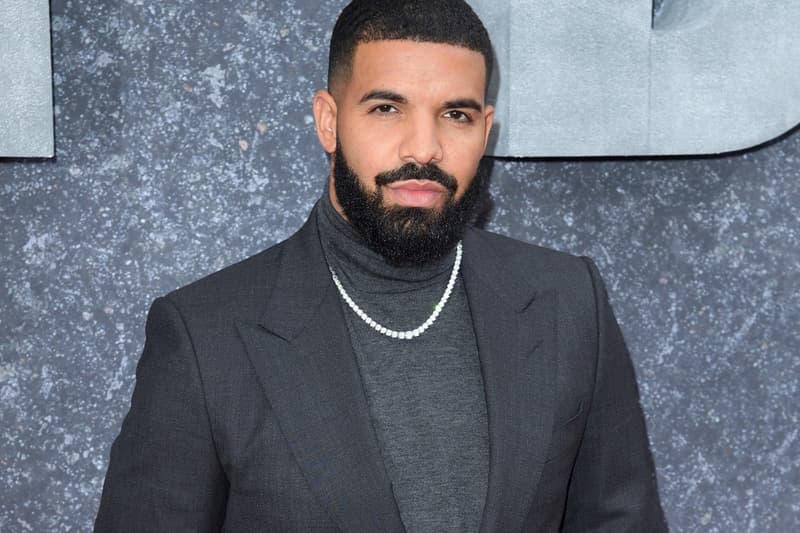 After giving a tour of his house in the recent "Toosie Slide" video, Drake has partnered with Architectural Digest to give a better look inside his luxurious Toronto home designed by Ferris Rafauli. The Canadian artist is set to feature on the cover of the design publication's May 2020 issue, and has provided a sneak peek of what to expect from the magazine on his Instagram.
The images showcase the house's huge proportions, including lavish hallways and grand staircases. Elsewhere, the house features matching KAWS Dissected Companion figures, a number of match-worn NBA jerseys and a collection of figurines inside the cinema room.
One of the stand-out features of the house is its official NBA-sized basketball court, decorated with OVO-inspired imagery, while there is also a bespoke Bösendorfer concert grand piano designed in collaboration with Rafauli and Takashi Murakami.
Speaking about the house, Drake told Architectural Digest, "Because I was building it in my hometown, I wanted the structure to stand firm for 100 years. I wanted it to have a monumental scale and feel. It will be one of the things I leave behind, so it had to be timeless and strong."
He also told the magazine about his favorite place in the house, spotlighting his 3,200-square-foot bedroom and accompanying 1,100-square-foot covered terraces. "The bedroom is where I come to decompress from the world at the end of the night and where I open my eyes to seize the day. The bed lets you float, the shower lets you escape and gather your thoughts, and the closet makes you want to talk to yourself while you're getting dressed."
Take a look around Drake's extravagant house in the Instagram post below, and head over to the Architectural Digest site to read the full cover feature.
In related news, Drake recently revealed collaborations with Playboi Carti & Fivio Foreign.