Skyzoo & Italian Jazz Band Dumbo Station Link for New Album 'The Bluest Note'
Billed as a six-track homage to the classic jazz albums of the genre's heyday.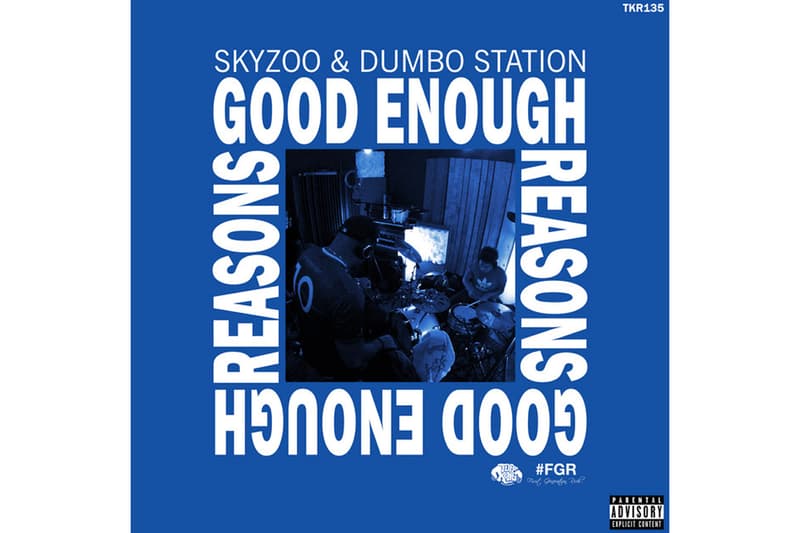 Skyzoo is continuing his string of collaborative projects, this time teaming up with renowned Italian jazz band Dumbo Station for the upcoming album, The Bluest Note.
If Retropolitan, his last album with Pete Rock, served as a love letter and a wakeup call to New York, The Bluest Note is a testament to something Skyzoo has wanted to do for the longest time. "Since my debut album, I've never released a project that didn't include a moment of jazz influence; with some sort of live instrumentation, something that connected my lyricism with the truest definition of musical lyricism; jazz" he said in a statement. He continued, "As much as I've incorporated my favorite genre of music with my other favorite genre of music, this is the first time I've been able to craft an entire project based on jazz production from top to bottom."
Skyzoo and Dumbo Station first interacted in 2017 while the rapper was touring in Italy. By June 2019, Skyzoo was back in Rome writing, composing and recording with Dumbo Station. He added, "Collaborating with Italy's renowned jazz band Dumbo Station was an absolute honor. From writing musical arrangements with them and having them bring them to life in the studio in Rome, Italy; it was a perfect union and execution of what I foresaw when I began to sketch out the project. Six songs, as an homage to the classic jazz albums of the genre's heyday (when LPs were around six tracks total). The Bluest Note is the storytelling and inner-city expressions you've come to know and love from me, attached to the jazz orchestration I'm dying to introduce to some and re-introduce to others. Ladies and gentlemen, this is, The Bluest Note…" he said.
Stream Skyzoo and Dumbo Station's "Good Enough Reasons" on Spotify and Apple Music. The Bluest Note drops April 24.
Elsewhere in music, watch King Krule perform MAN ALIVE! live for the first time.