Skyzoo & Pete Rock's 'Retropolitan' Album Is a Love Letter & Wakeup Call to New York City
The album also includes an unreleased 25-year-old gem from the legendary producer.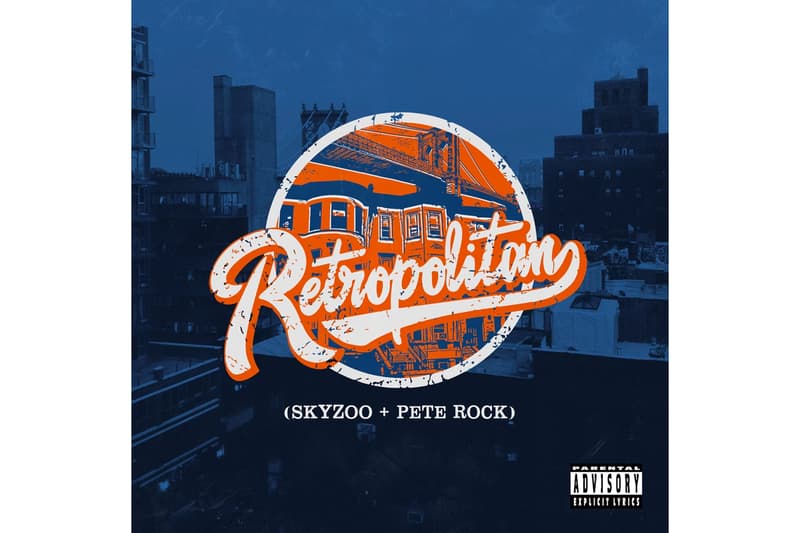 Skyzoo and Pete Rock, two of New York City's finest hip-hop acts, have shared their collaborative album Retropolitan. Billed by the rapper as a love letter and wakeup call to their homecity, the 12-track project is essentially a social commentary on both NYC and society in general.
"In an age where hype dominates reality, FOMO supersedes integrity and gentrification has supplanted tradition, this album is screaming for NYC to wake TF up—even as Pete & myself thank the city for all it's done for us at the same time," Skyzoo said in a statement. "Wake up from accepting your culture being stripped away from you. Wake up from believing that the people who aren't cut from the cloth you created know your fabric better than you. Wake up from denying the change that's taken place within you, told to be for your betterment, when it's solely for theirs; and at your expense and detriment.  Wake up from ignoring the identity you once had, the community you once built, the strength you once manifested, all to take on that of one you assumed would expand your reach, when all it's doing is spreading you comically thin."
Heavily reminiscent of hip-hop's golden age, Skyzoo's subtle yet witty lyricism is the perfect partner for Rock's flawless jazz rap production. Adding to the refreshing kick of rap nostalgia is "It's All Good," the album's debut single that features an unreleased 25-year-old Pete Rock instrumental. According to the rapper, Rock made the beat with an SP-1200 during one of his "The World Is Yours" sessions with Nas in 1994. On top of the already brutal force brought upon by the two, they also tagged the likes of Styles P for "Carry the Tradition," Raheem DeVaughn on "One Time" and Westside Gunn, Conway the Machine, Benny The Butcher and Elzhi for "Eastern Conference All-Stars," effectively crafting one of the year's must-hear hip-hop projects.
Stream Skyzoo and Pete Rock's Retropolitan on Spotify and Apple Music below.
In other new music releases, Gang Starr and J. Cole teamed up for a historic new single "Family and Loyalty."