Cashmere Cat Returns to Form on Sophomore LP 'Princess Catgirl'
Stream the hit producer's first solo project since 2017.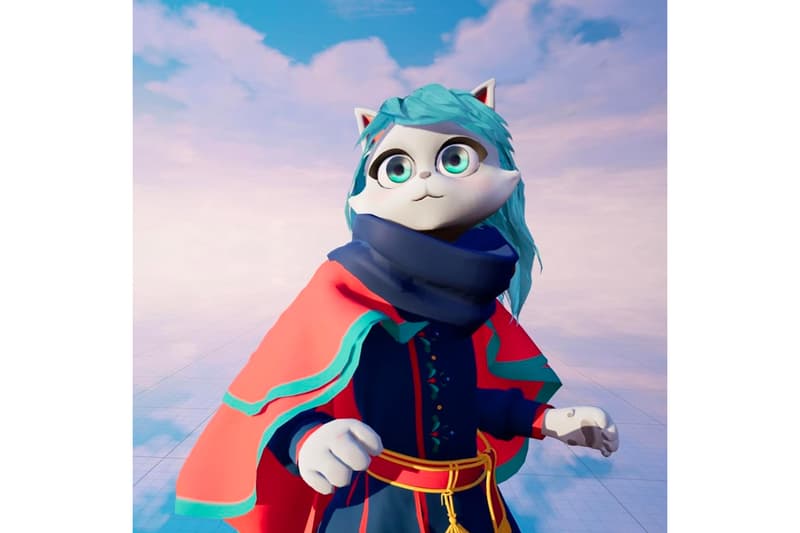 Norwegian artist Cashmere Cat, real name Magnus August Høiberg, has released the follow-up to his star-studded debut album from 2017, 9. Entitled Princess Catgirl, the producer's latest musical entrée continues with his diverse approach to music, once again eclectically fusing a variety of different genres. The release follows a hiatus for Høiberg's solo material, whereby he collaborated with the likes of Kanye West, Major Lazer, The Weekend, Ariana Grande, and many more.
In many senses, Princess Catgirl is a return to form for Cashmere Cat and his impeccably crafted circa-pop sound, following more in line with his debut 2012 Mirror Maru EP. It's no question that the DJ-meets-producer also realizes this, as the album remains an ode to his love for cats — something he showcased within Mirror Maru. Thematically oriented around the fictional Princess Catgirl, Høiberg recently noted that the character remains his public avatar: "She's very cute and powerful. I've always been shy—since the beginning of being an artist I would hide my face, not want to do interviews, hide behind other artists. I guess you could say I was scared. So I created Princess Catgirl to be the face of my music. She makes me feel safe"
Sonically speaking, the newly released project relishes in Høiberg's affinity for feel-good pop. Tapping further production from Francis and The Lights, SOPHIE, and Benny Blanco throughout the project, Cashmere Cat relishes in expertly tweaked samples, whereby heavenly chords grace the presence of each cut.
You can stream Princess Catgirl below. On top of the album release, Cashmere Cat has announced that he will be embarking on a two-month album tour beginning this December — dates can be found below.
For more music news, Rex Orange County's new album is on the way.