SBTG Customized a 1985 Air Jordan 1 With Straps, References Pair an Injured Michael Once Wore
A bit of a history lesson on kicks and basketball.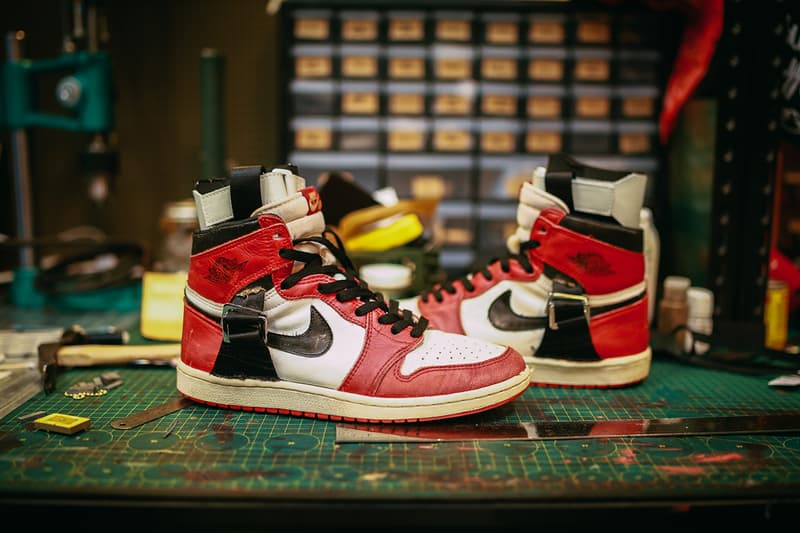 1 of 9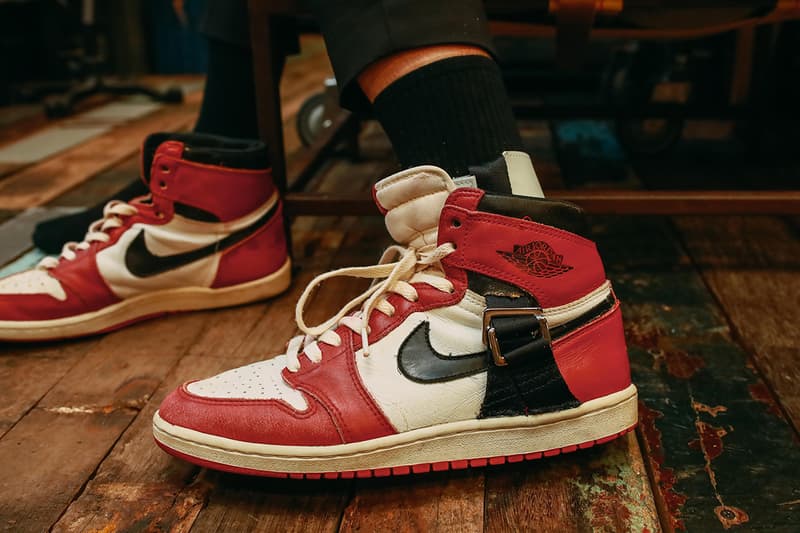 2 of 9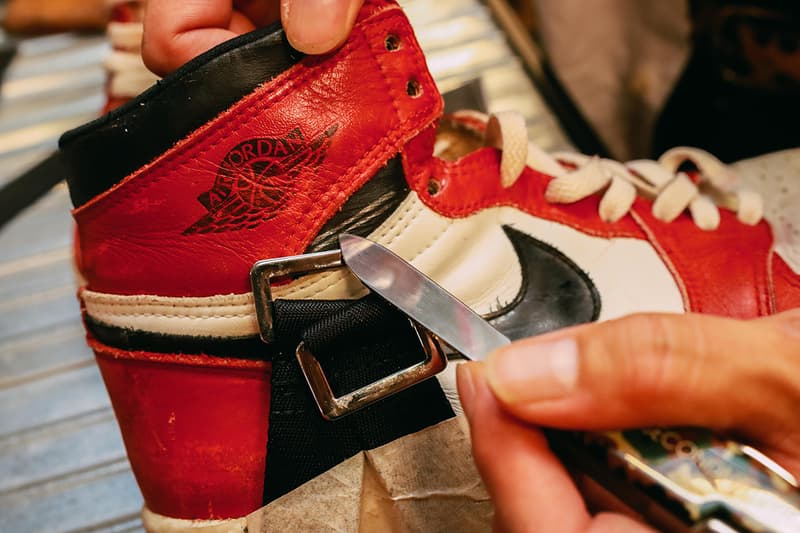 3 of 9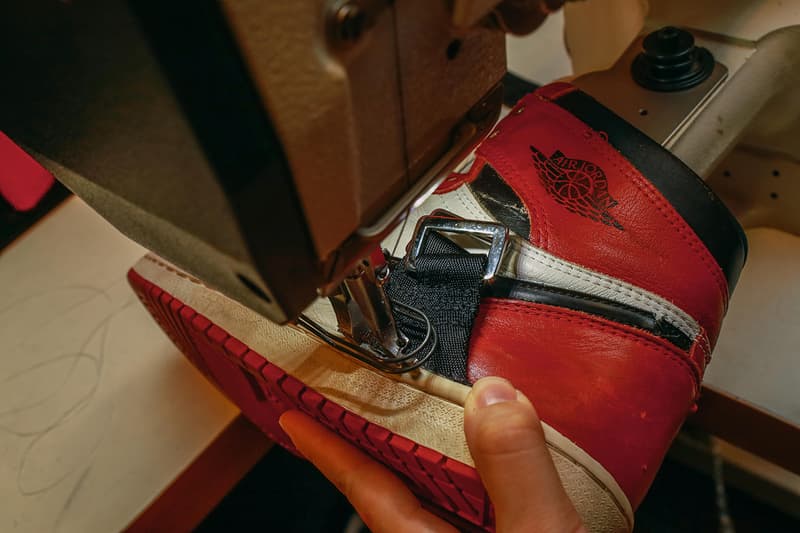 4 of 9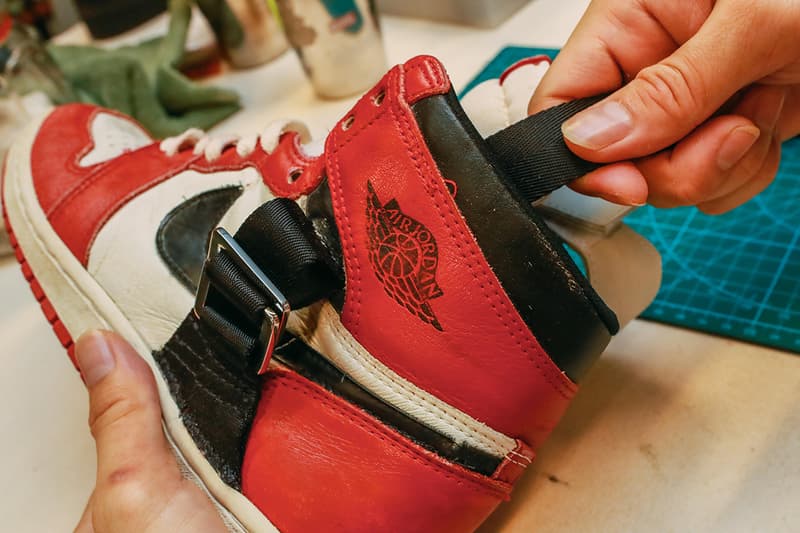 5 of 9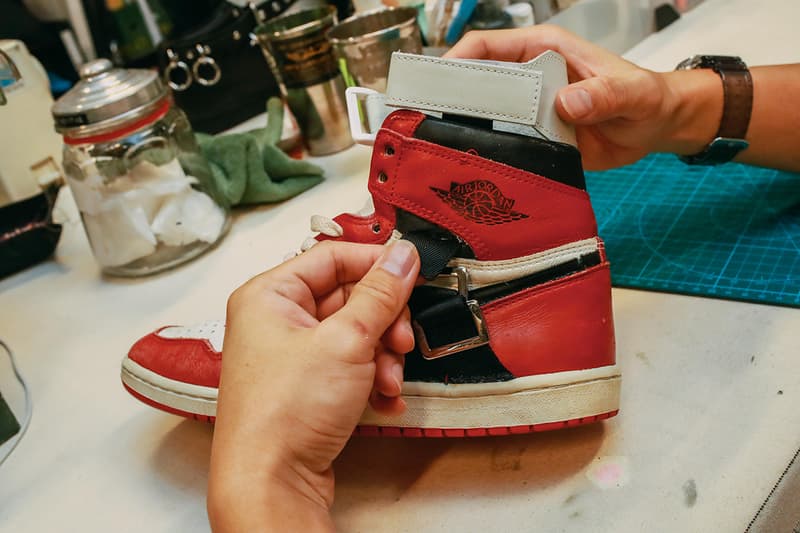 6 of 9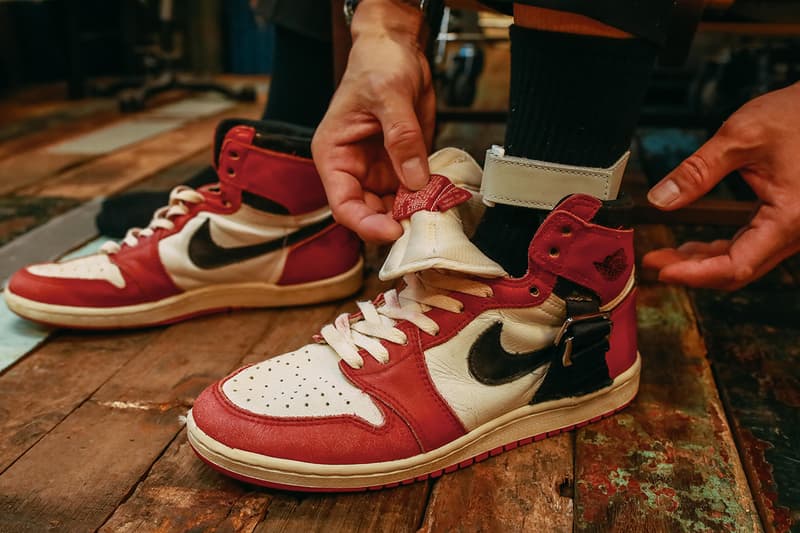 7 of 9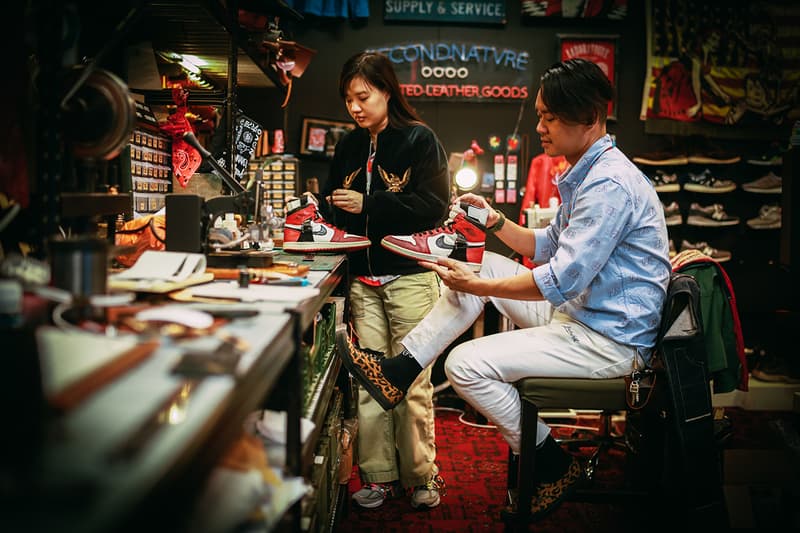 8 of 9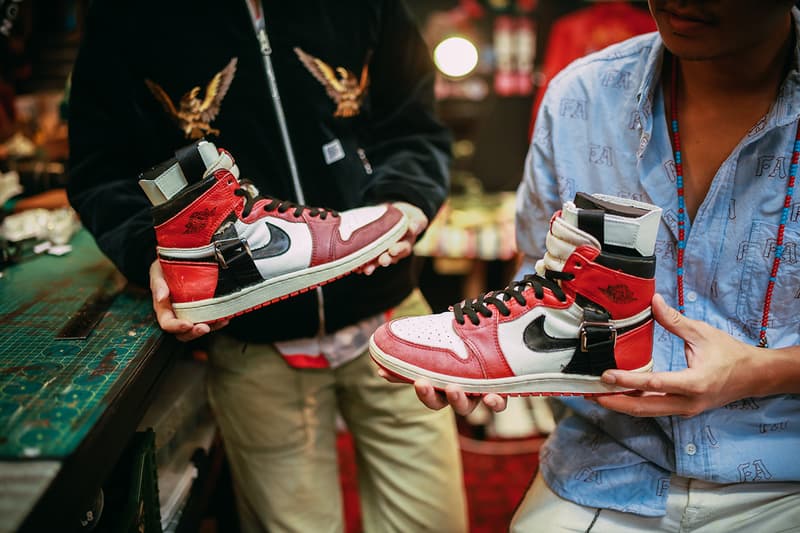 9 of 9
In October of 1985, Michael Jordan broke his left foot and had to take a leave of absence. To aid his rehabilitation process, Nike created a custom rendition of the Air Jordan 1 that acted as an ankle brace for Jordan to wear while he recovered. Singapore-based apparel brand, SBTG Surplus who's also known for its sneaker customizations, decided to revive the one-off 'REHAB S.O.S' pair, calling it one of the most significant customized sneaker projects in history.
According to Mark Ong of SBTG who completed the custom, the original was, "a very lo-fi custom job that required separating the uppers from the midsole to tuck in the straps and also stabbing a hole at the ankles to insert the straps that lead to a ankle brace." The result is an ankle brace secured to a pair of AJ1 Chicago's via buckled straps that loop through a hole at the ankle.
Ong completed the job with leather smith Secondnatvre, staying as true to the original pair as possible by using a 1985 pair of Chicago's."I mean, It was either dropping $55,000 on the actual game worn pair or to have some fun replicating this piece of significant history," continues the sneaker customizer. Besides physically building the shoe, the dubious process to bring this pair to life included hunting down an original pair of AJ1 Chicago's, locating all of the necessary hardware to execute the brace portion of the shoe and studying up on the original model to better understand its construction.
Based on the success of his custom pair of 'REHAB S.O.S' AJ1s, Ong is offering the customization service through the SBTG Surplus website for $399 USD (not including the cost of shoes and shipping).
In related footwear news, Nike has revived the Waffle Racer in a vintage "Battle Blue" colorway.