Coronavirus Will "Reset and Reshape" the Fashion Industry
Luxury brands and indie designers alike will face imposing challenges.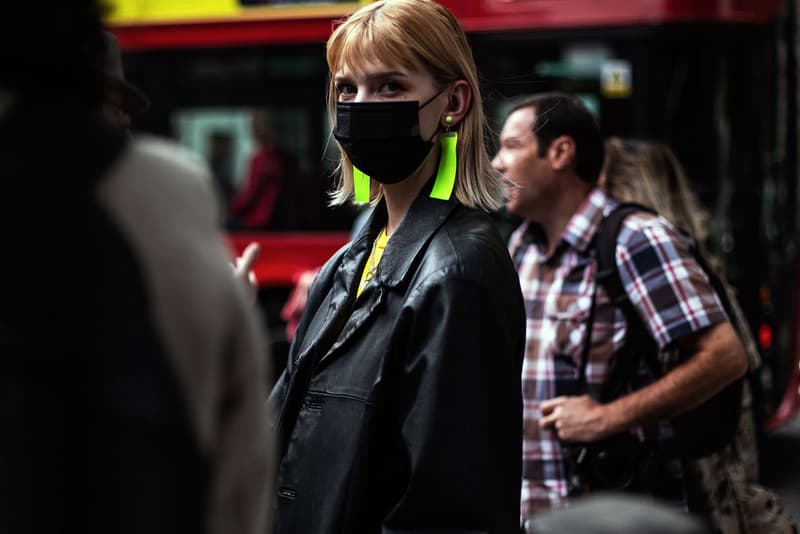 The fashion industry, like so many others, is still struggling to come to terms with the new reality enforced by the coronavirus pandemic, as retailers, designers and employees alike strive to reclaim the normalcy of only a few weeks ago. The Business of Fashion, along with McKinsey & Company, have now suggested that even if a plan of action is put in place, a "normal" industry may never exist again, at least how we remember it.
Currently, sportswear companies are shiftingto produce masks and protective equipment as luxury houses join the cause and donate funds. However, these noble efforts are aimed to stem COVID-19, not provide a long term solution to the financial crisis caused by the disease. BoF and McKinsey's report looks to the future of the industry, considering the likeliest outcomes and changes inflicted by coronavirus.
Importantly, the report predicts a post-crisis recession, which will dull consumer spending. Bluntly, "the crisis will shake out the weak, embolden the strong and accelerate the decline" of struggling companies. No one will be safe from shrinking revenues and costly ventures will be cut. The silver lining is that despite widespread hardship, the industry will be granted opportunities to embrace sustainability in rebuilding its supply chains, prioritizing innovation as old wares are discounted.
Gloomily, "we expect a large number of global fashion companies to go bankrupt in the next 12 to 18 months," the report explains. These range from small creators to luxury giants, which often depend on revenue generated by wealthy travelers. Of course, developing nations will be hit even harder, as employees of manufacturers located in areas like "Bangladesh, India, Cambodia, Honduras and Ethiopia" cope with shrinking job markets. Meanwhile, 75-percent of shoppers in America and Europe expect their finances to take a turn for the worse, meaning fewer fast-fashion shopping sprees and opulent splurges.
Instead, the report expects consumers to engage in what Mario Ortelli, managing partner of luxury advisors Ortelli & Co, describes as cautious consumption. "It will take more to justify a purchase," he notes. Expect more online shopping in second-hand and rental markets, with customers particularly seeking out investment pieces, "minimalist, last-forever items." Retailers and customers able to tailor digital shopping experiences and dialogues to their clientele will fare best. Customers "want their sales associates to really talk to them, think about the way they dress," explained Capri Holdings' chief executive, John Idol.
Perhaps the best way to lessen the overall damage is through collaboration. "No company will get through the pandemic alone," the report asserts. "Fashion players need to share data, strategies and insights on how to navigate the storm." The burden must be balanced by all involved to stave off at least some of the imminent turbulence. Similarly, embracing new technologies will ensure that companies are better suited to survive post-pandemic. For instance, digital meetings shave off the cost of traveling for conferences and flexible working hours aid in tackling new challenges. There was already an 84-percent rise in remote working and a 58-percent boost to flexible working hours before coronavirus, meaning that these traits may not be entirely new, but they are worth perfecting and practicing.
Read Business of Fashion and McKinsey & Company's coronavirus impact report for the full findings, expectations and interviews, encompassing everything from the beauty industry to the virus' different effects on the global market.
Before the crisis is over, however, America's CDC health agency has created a video demonstrating how to make your own face mask at home.