10 Corso Como New York to Shut Down
The boutique is shuttering after only a year-and-a-half of business.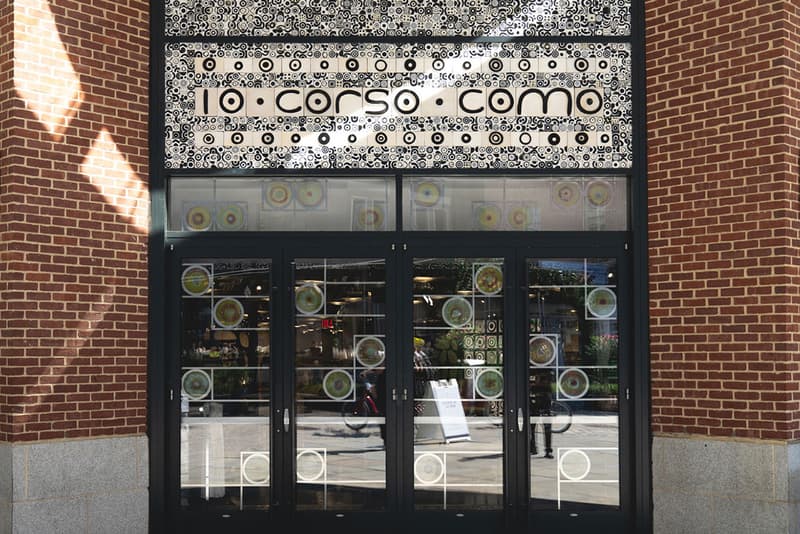 After only one-and-a-half years in business, 10 Corso Como's New York outpost is shutting its doors, WWD reports. Due in part to undue stress caused by the ongoing coronavirus pandemic, the boutique will soon depart its adopted home of the Seaport District.
After launching on September 6, 2018, the New York branch of 10 Corso Como incorporated a boutique, homewares, art books, curated sneakers and a plentiful selection of clothing inside its 28,000-square-foot space, again laden with Kris Ruhs' illustrative designs to keep in line with the other 10 Corso Como outposts, from the collaborative Birkenstocks to shopping bags.
Like other retailers in New York, one of the American cities hit hardest by the COVID-19 outbreak, 10 Corso Como NY shut its doors in the name of public health, but its licensee, real estate group The Howard Hughes Corp. — which owned the building and invested in the store — has decided to take even more drastic measures.
"This has not been an easy decision, but … circumstances are not allowing 10 Corso Como at the Seaport District to flourish at this stage," 10 Corso Como founder, Carla Sozzani, said in a statement. "We are proud to have shared the 10 Corso Como DNA with the Fulton Street Market Building, a site that is truly a New York landmark. And we are sorry to say goodbye to New York for now, but the future is always to be created."
"10 Corso Como was an exciting addition at the Seaport and we thank the entire team and leadership for their vision, commitment and energy," continued Saul A. Scherl, president of the New York Tri-state Region of The Howard Hughes Corp. "We will use this next period to evaluate new opportunities to enhance the experience for our entire Seaport community, residents, neighbors and workers."
The ongoing coronavirus pandemic has also caused the closure of digital storefronts and sporting event cancellations.