Sillage Crafts Breezy Warm Weather Layers in First Summer 2020 Drop
Featuring an artful motif by Japanese calligrapher Ryo Koizumi.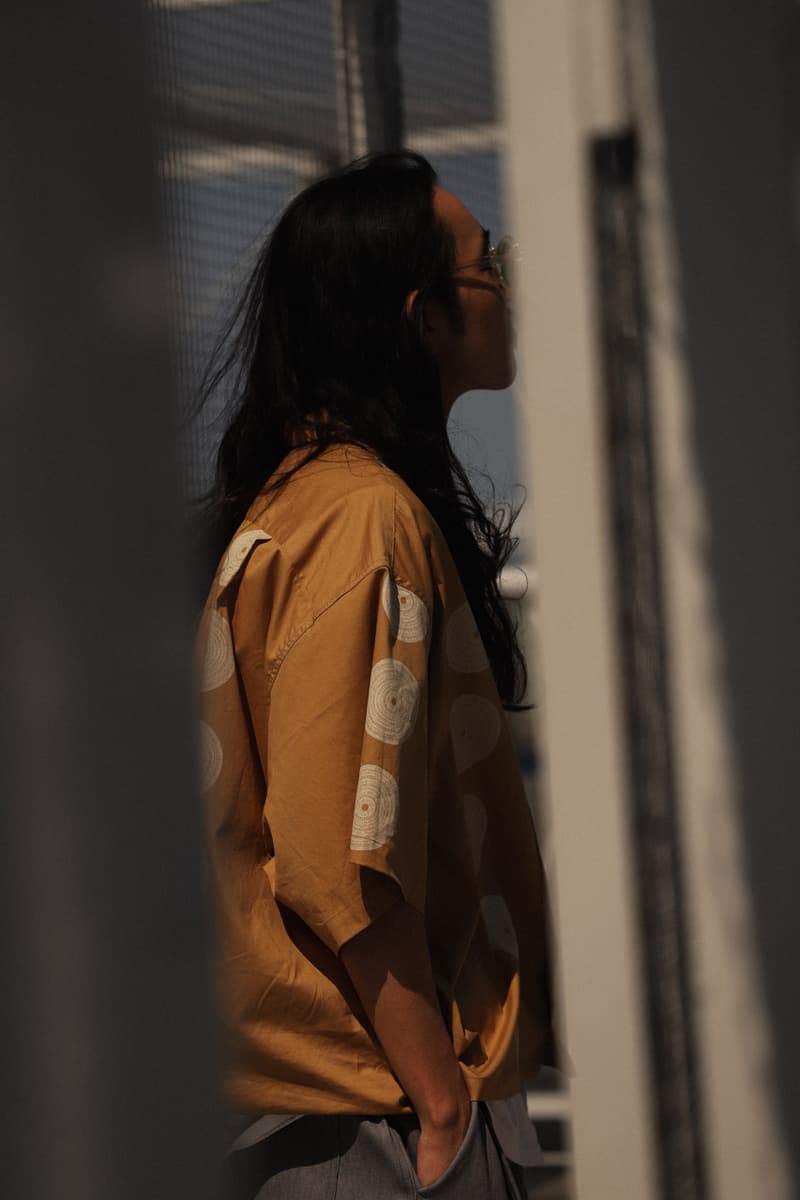 1 of 20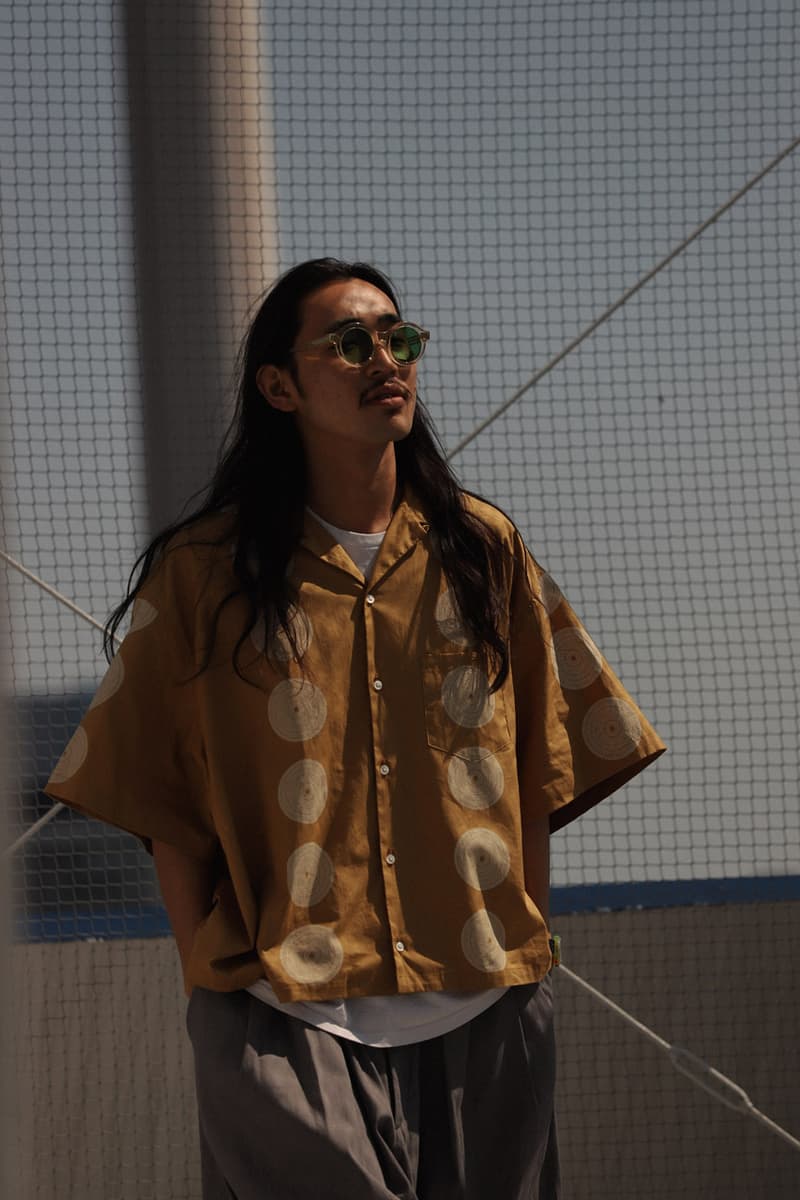 2 of 20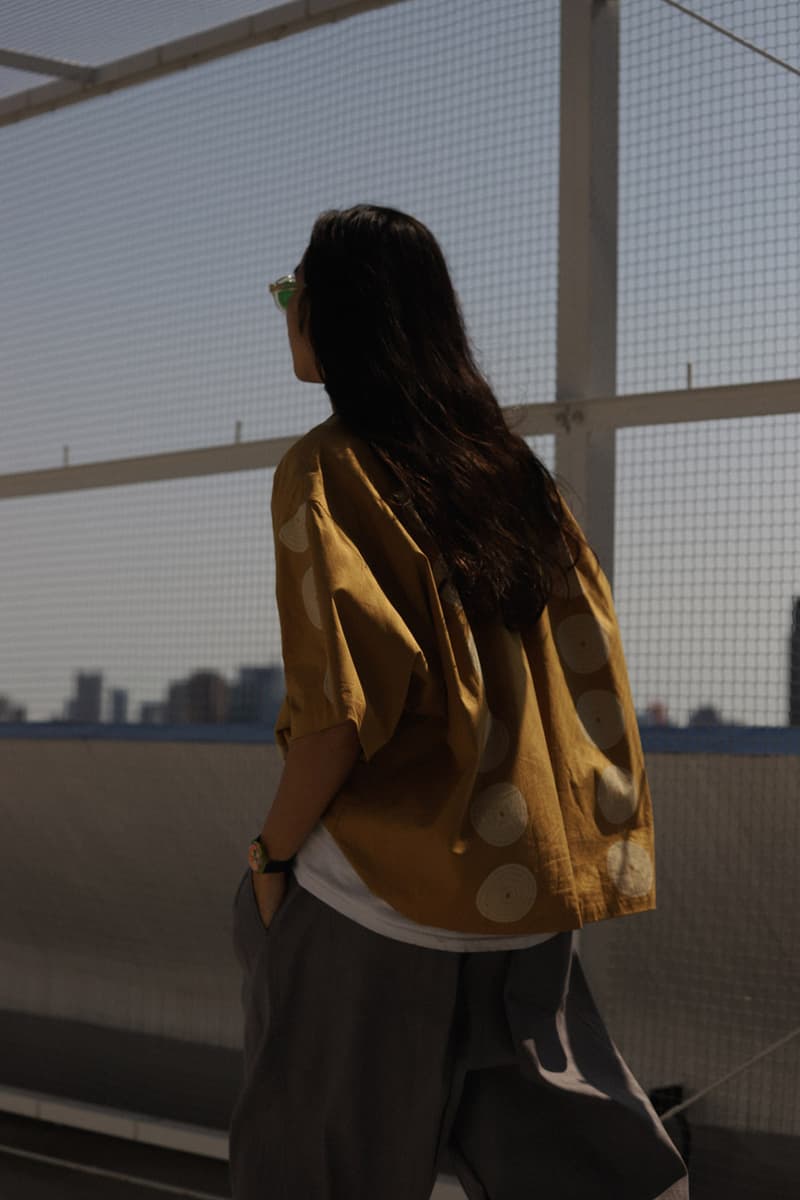 3 of 20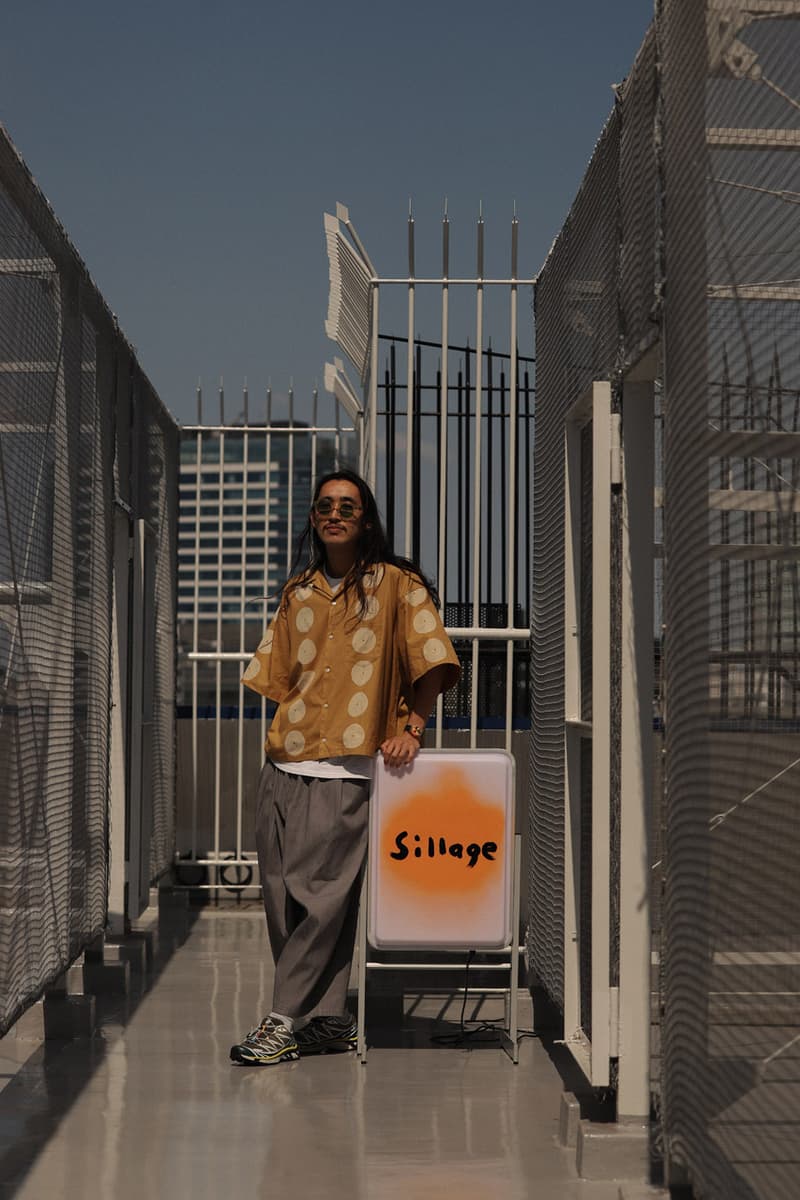 4 of 20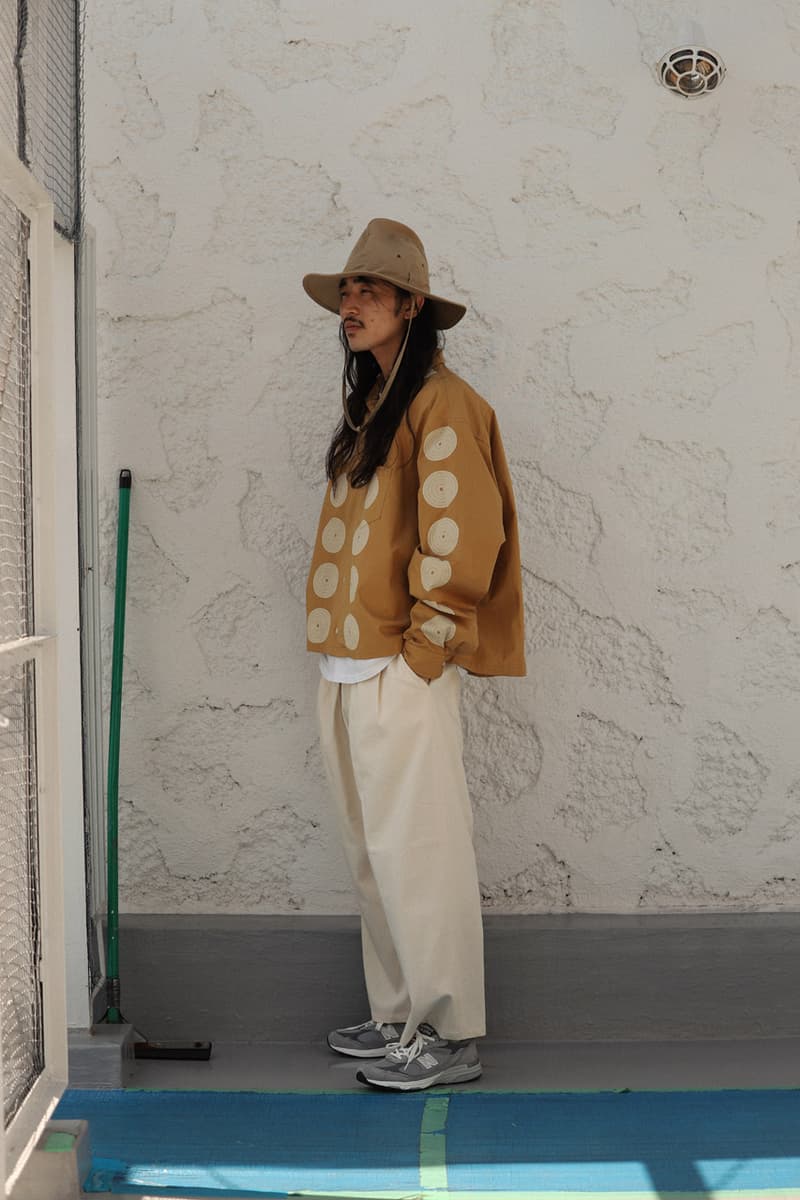 5 of 20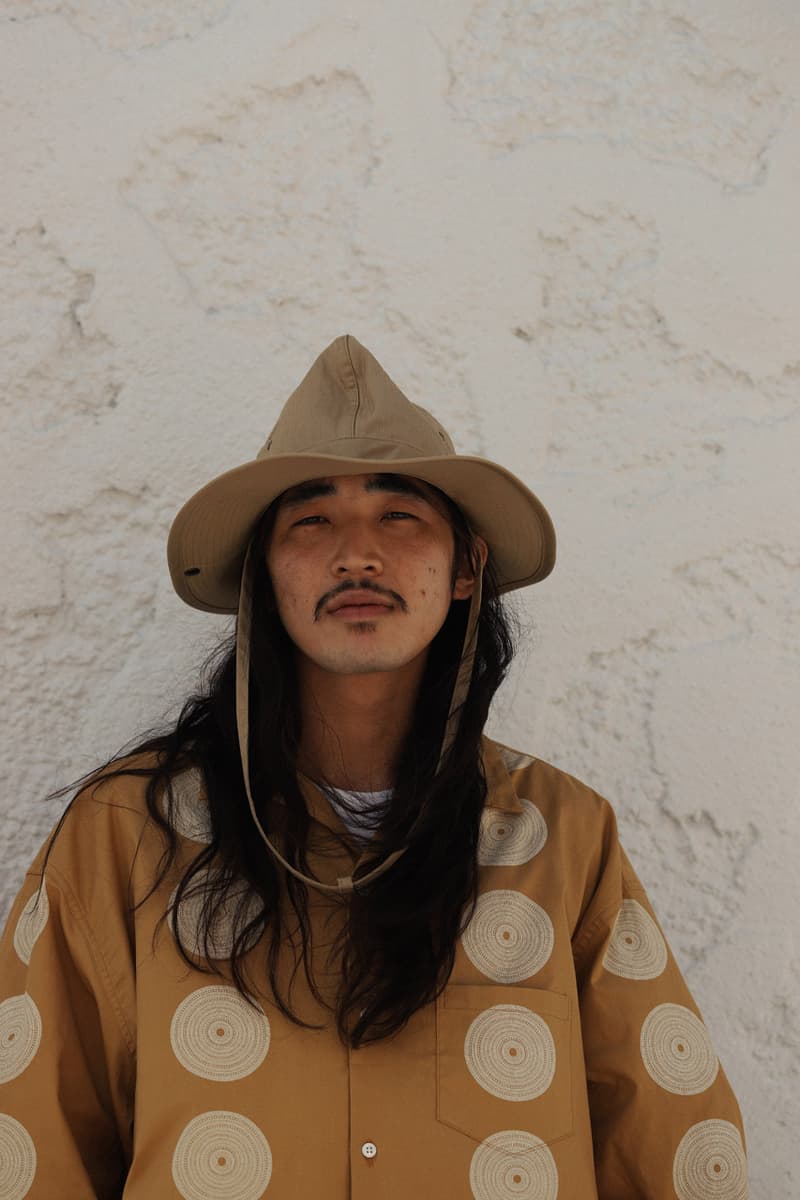 6 of 20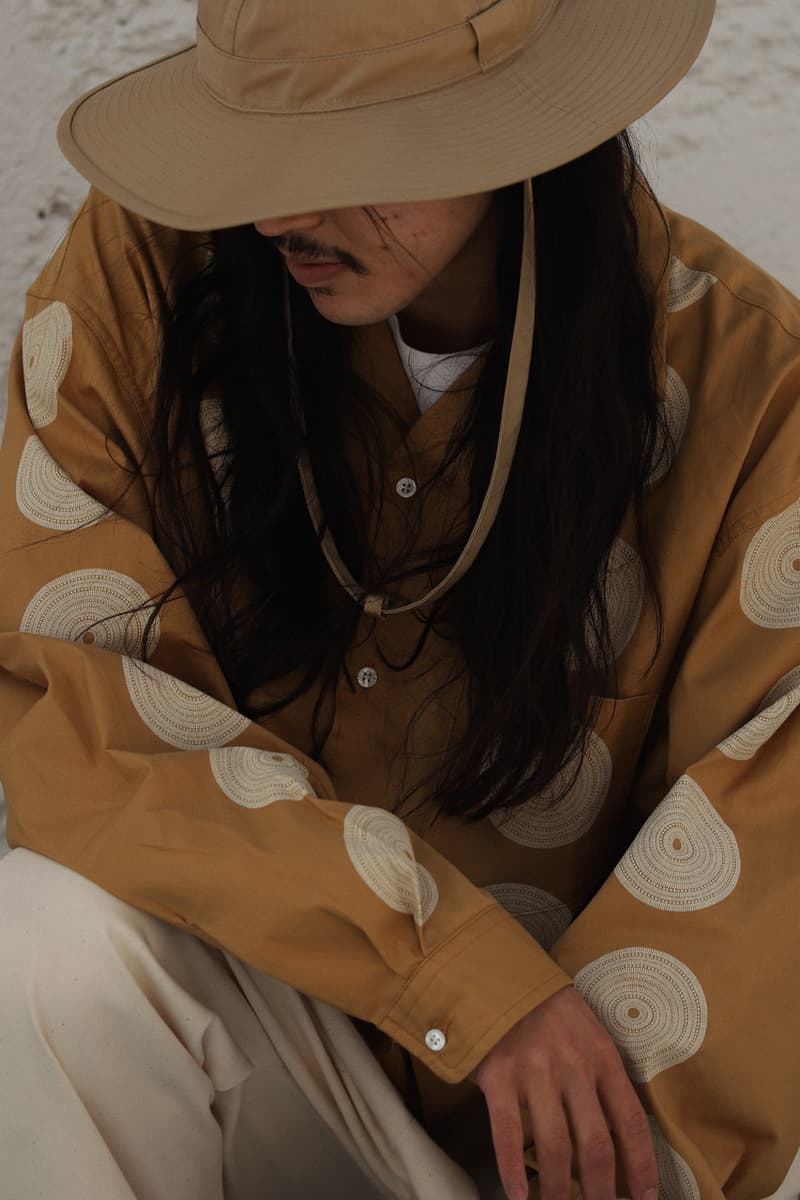 7 of 20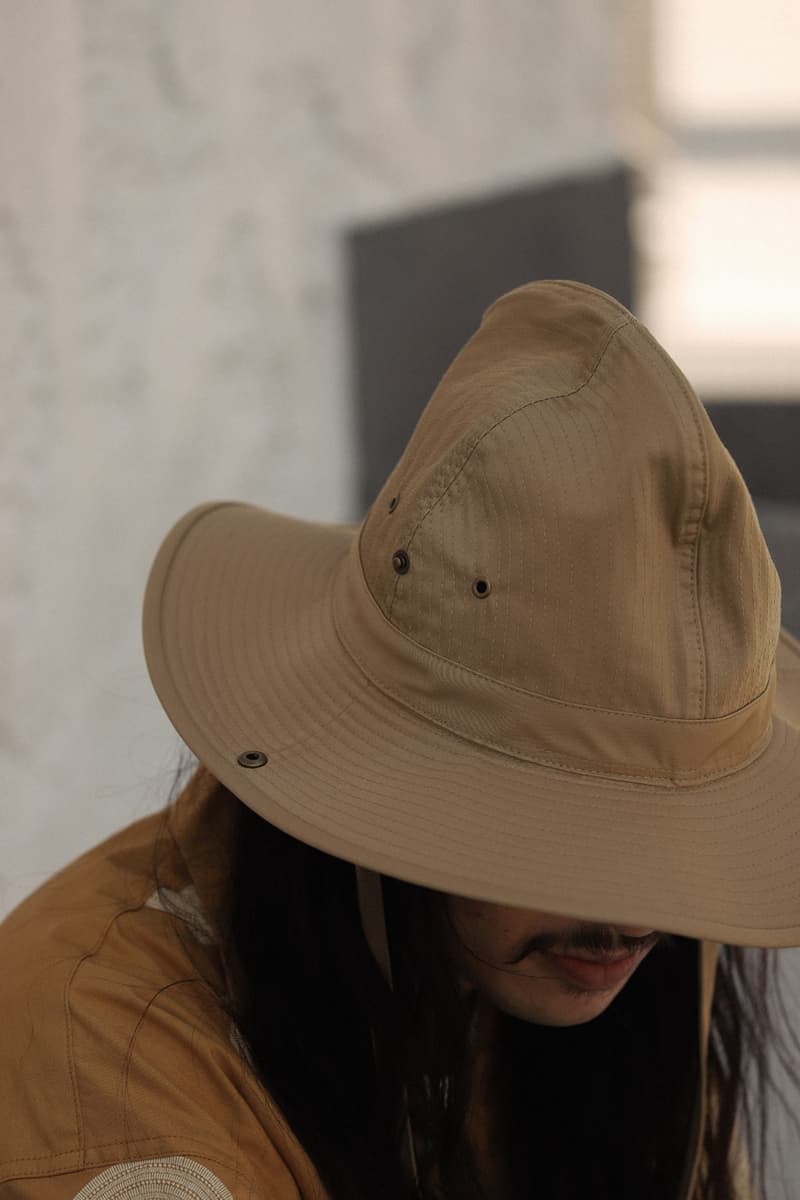 8 of 20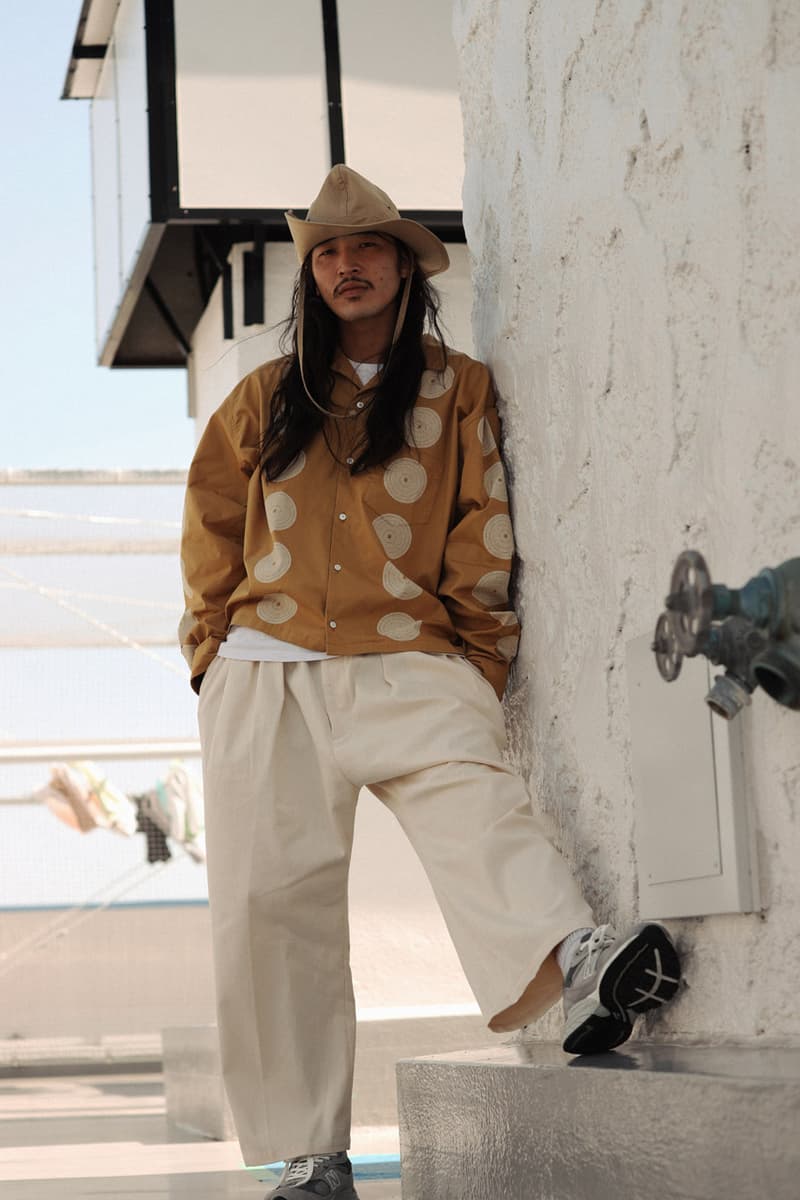 9 of 20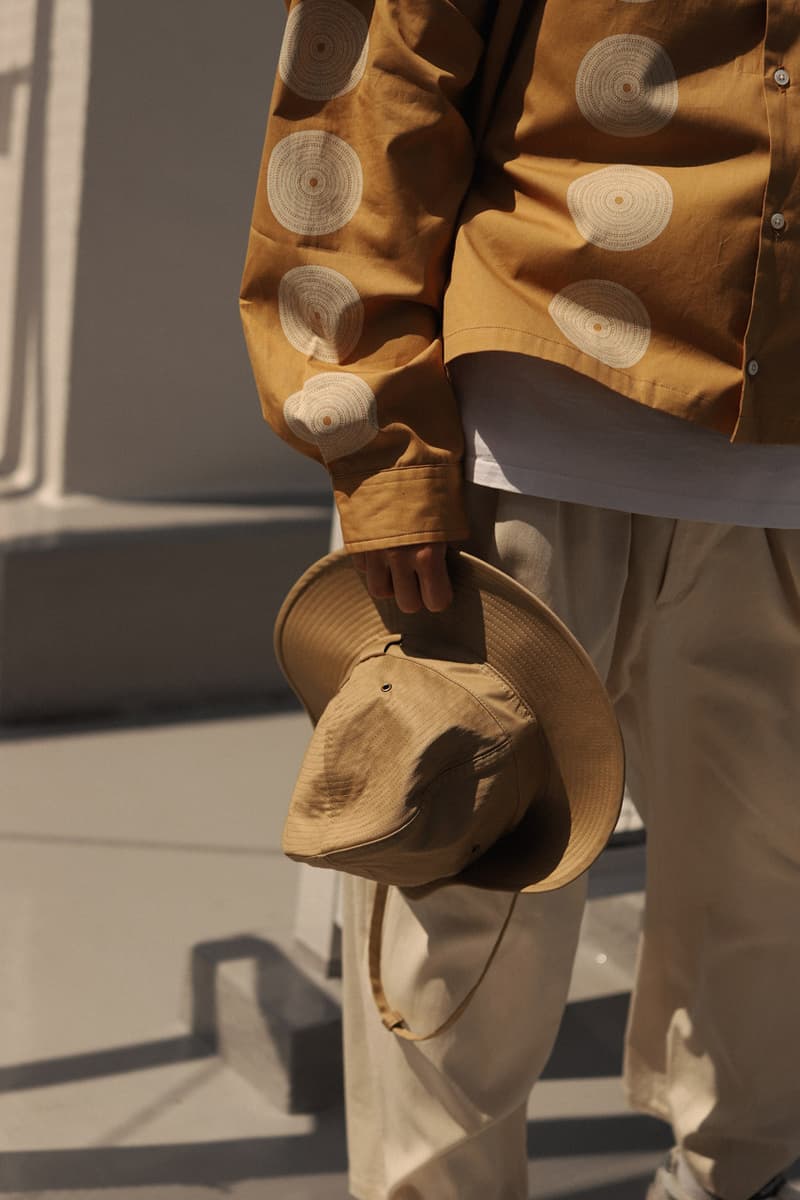 10 of 20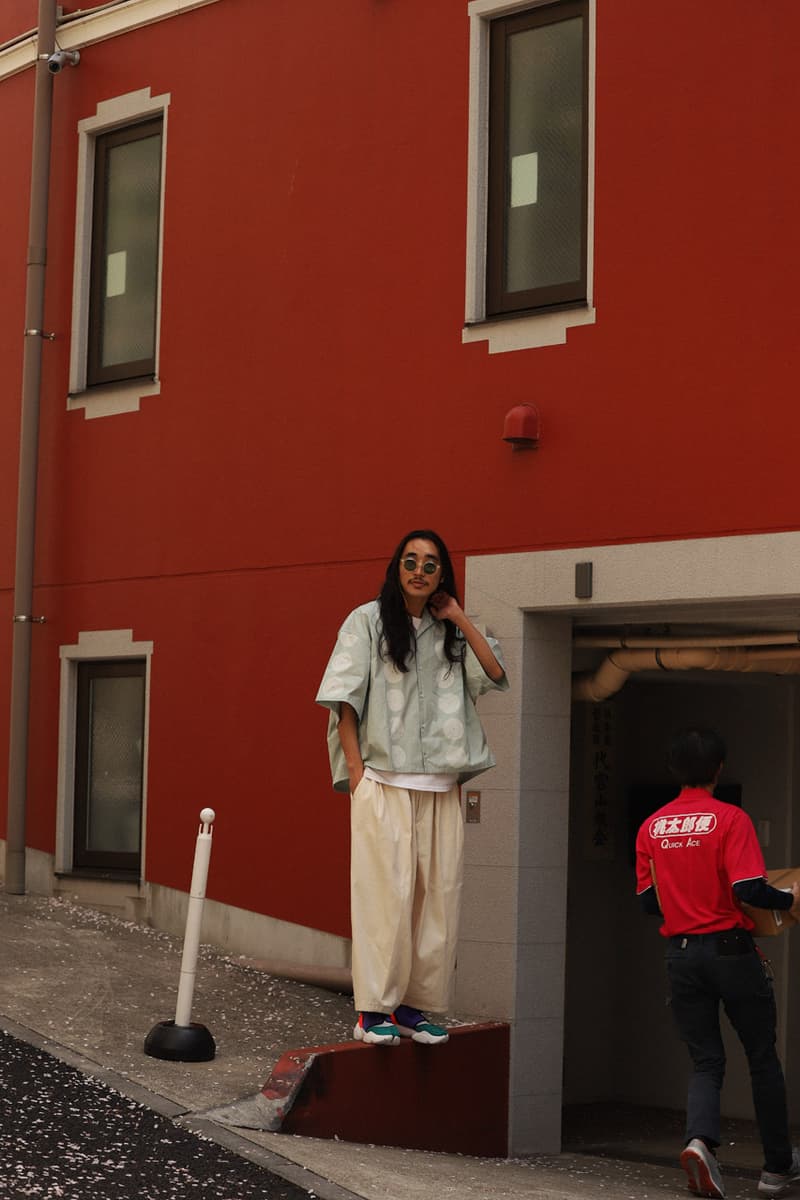 11 of 20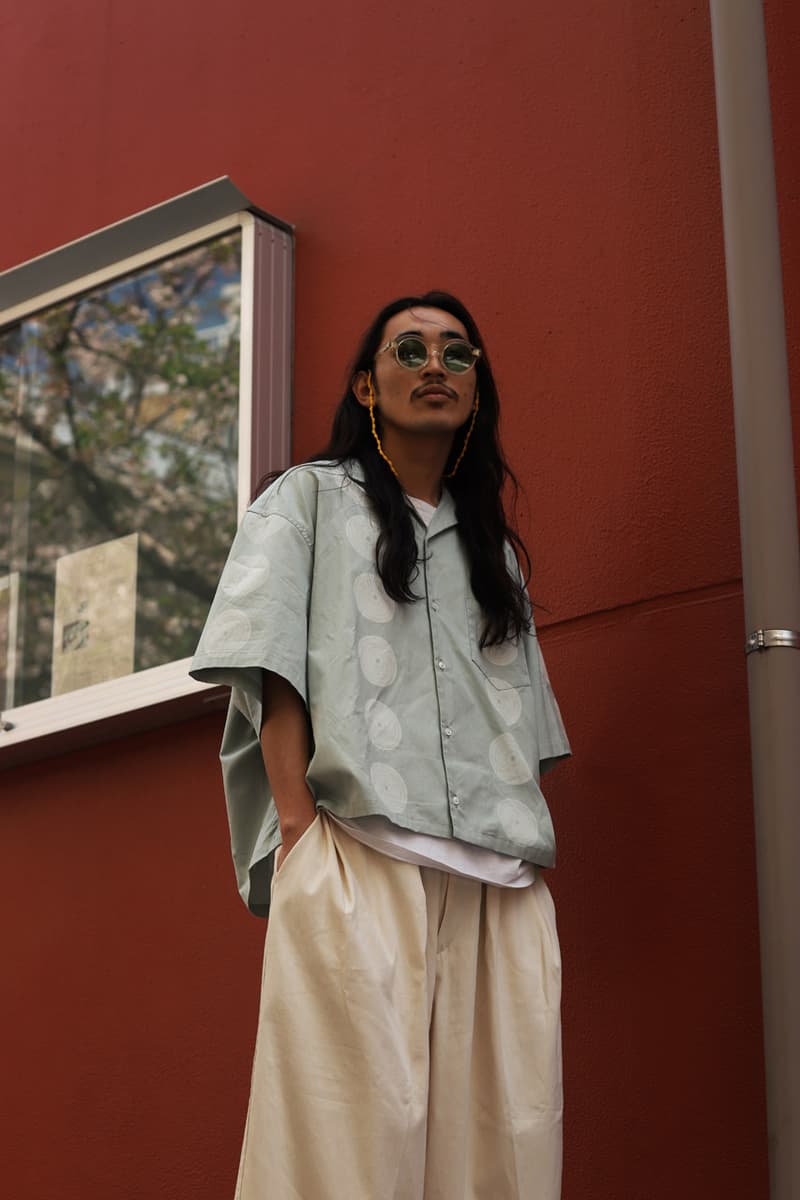 12 of 20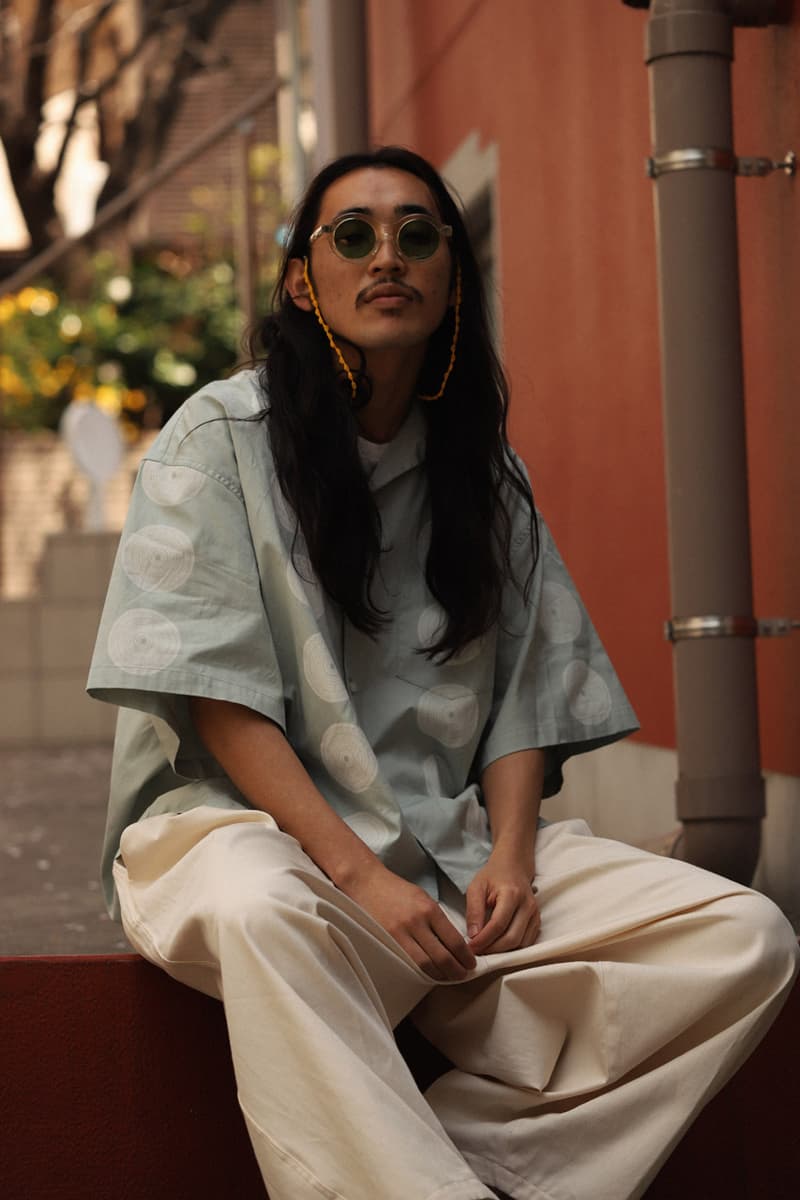 13 of 20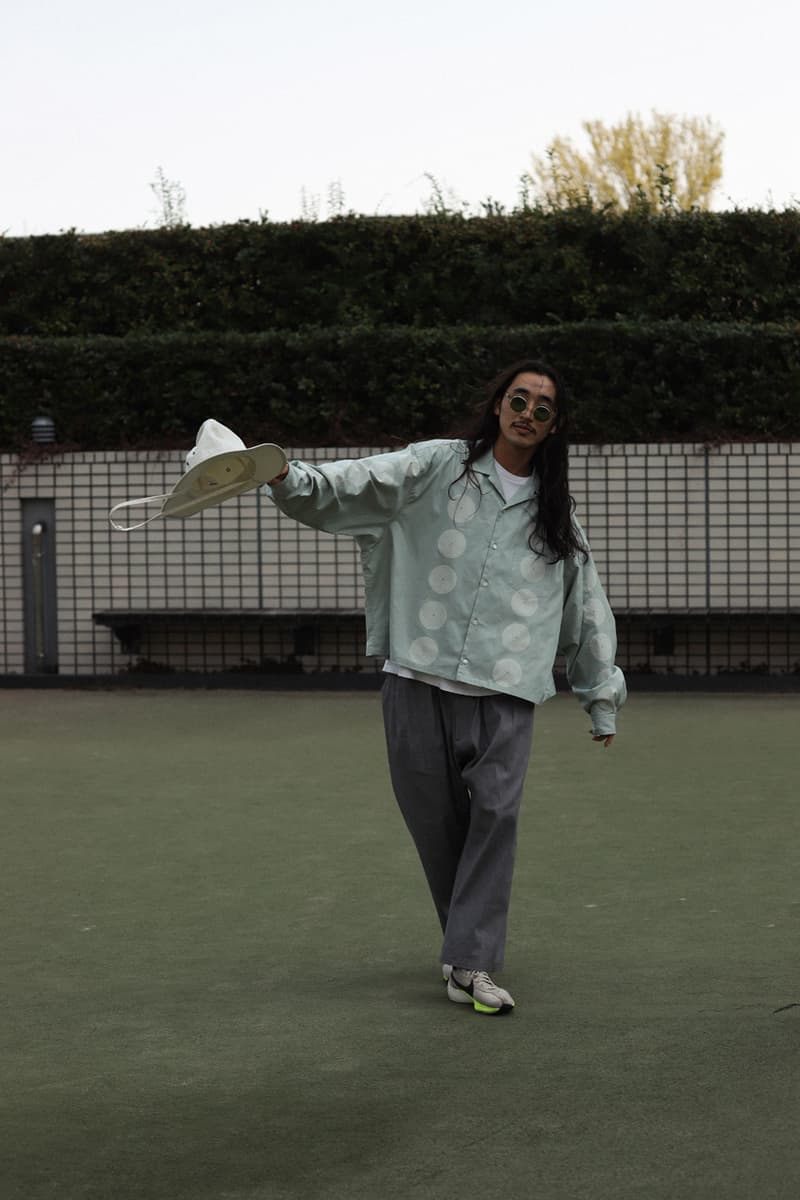 14 of 20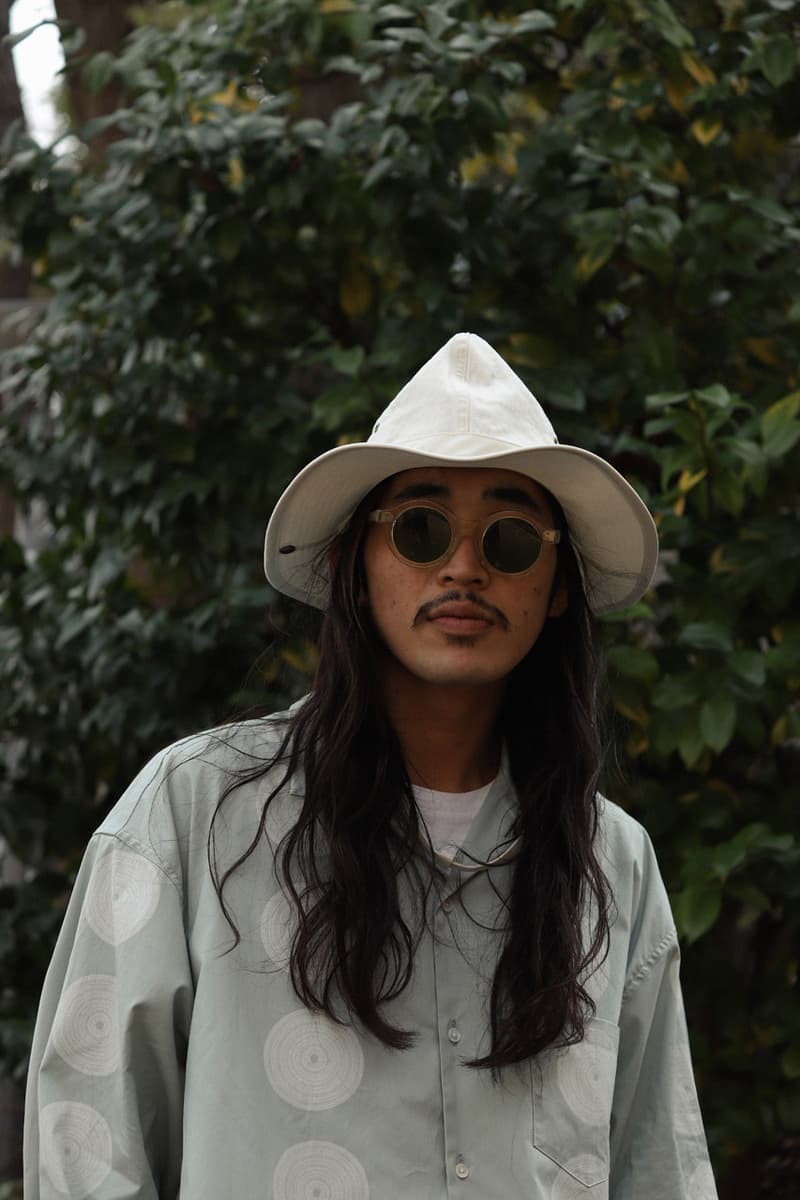 15 of 20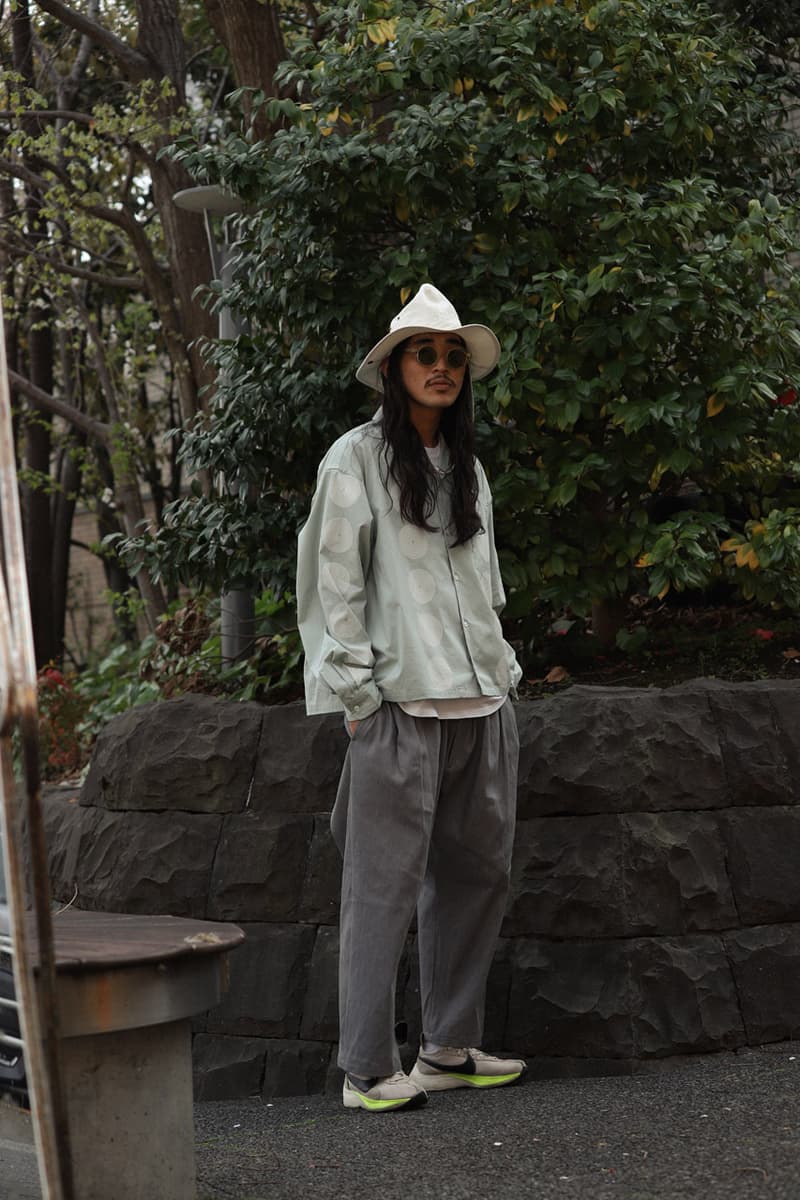 16 of 20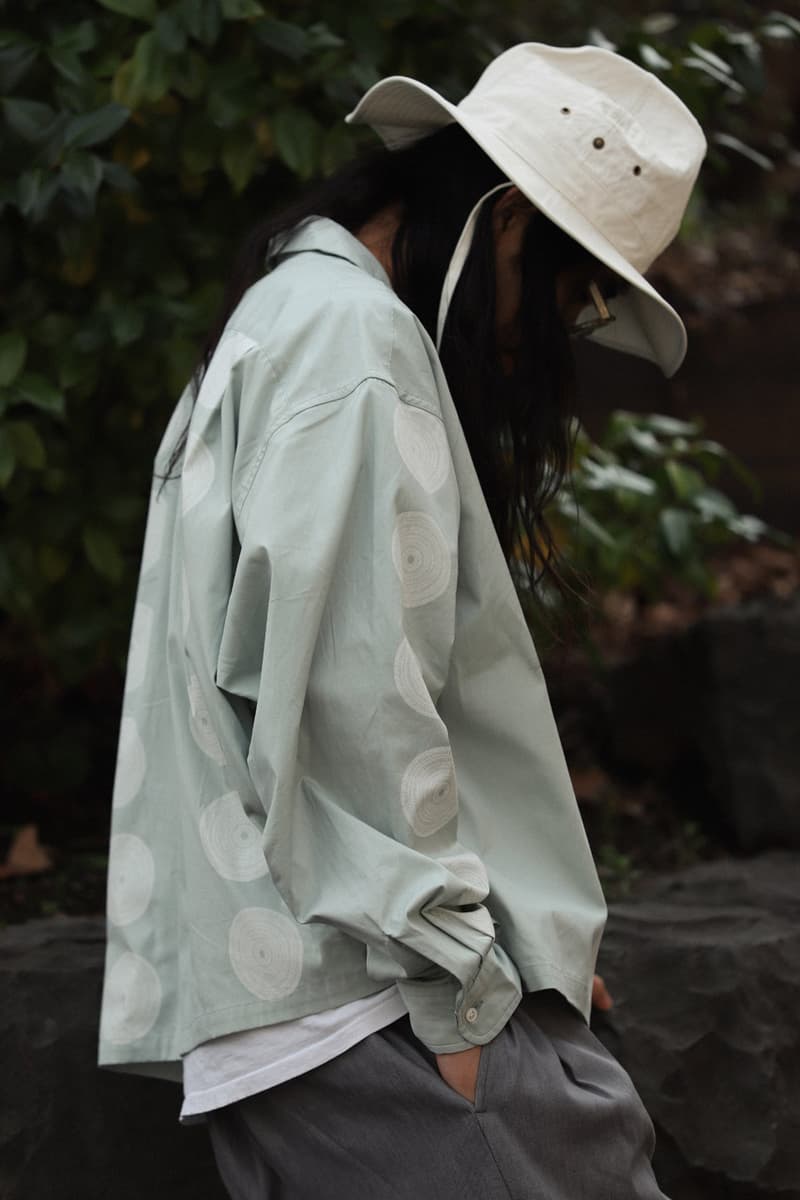 17 of 20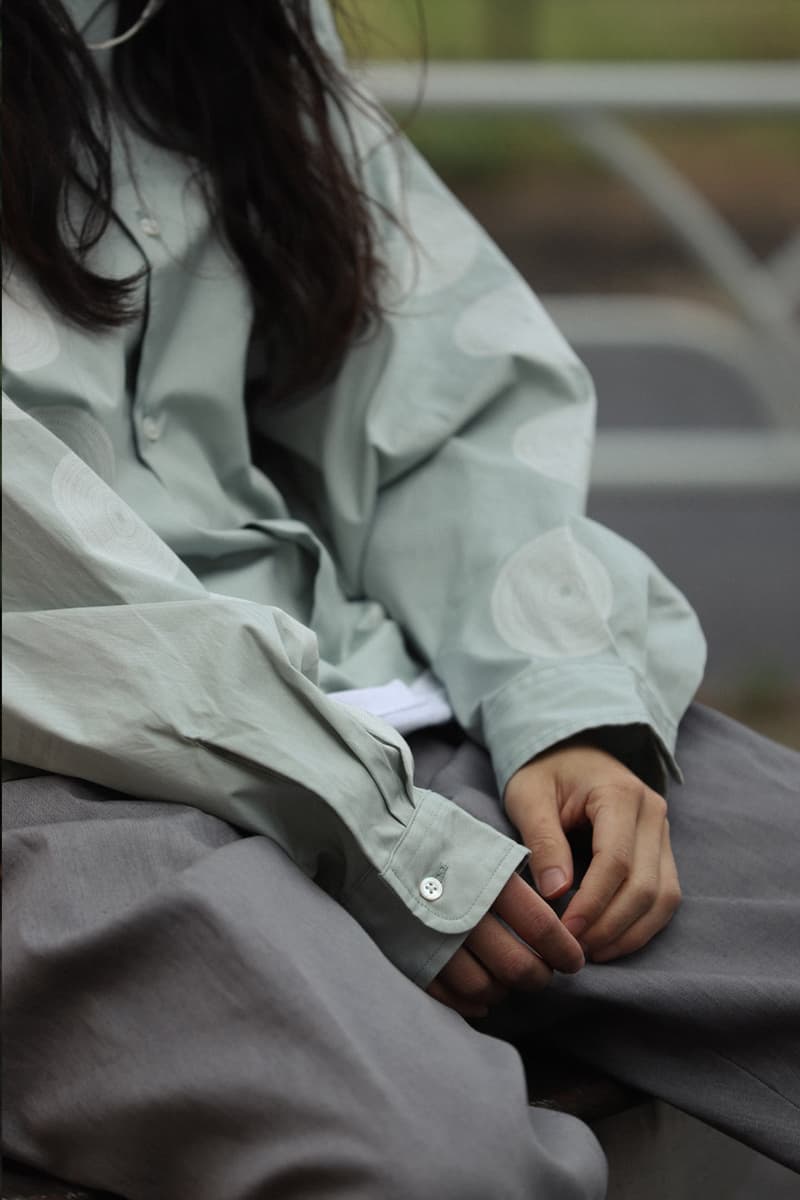 18 of 20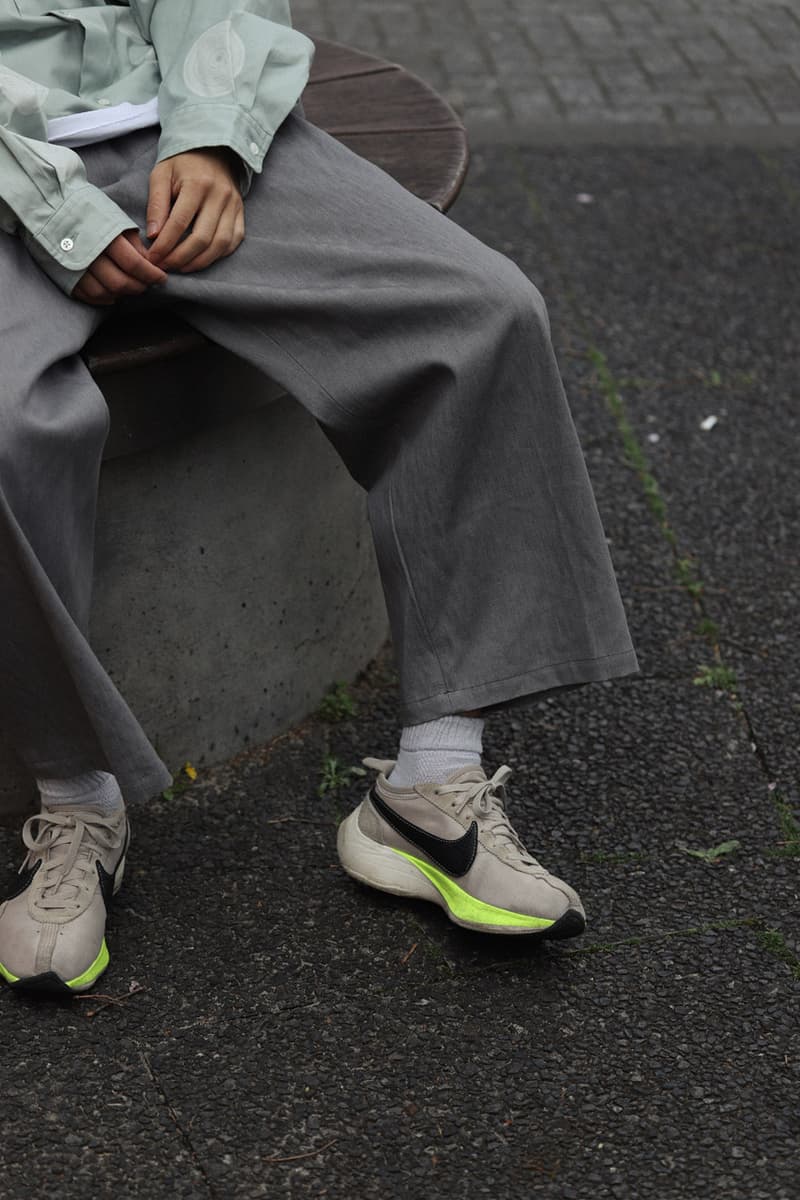 19 of 20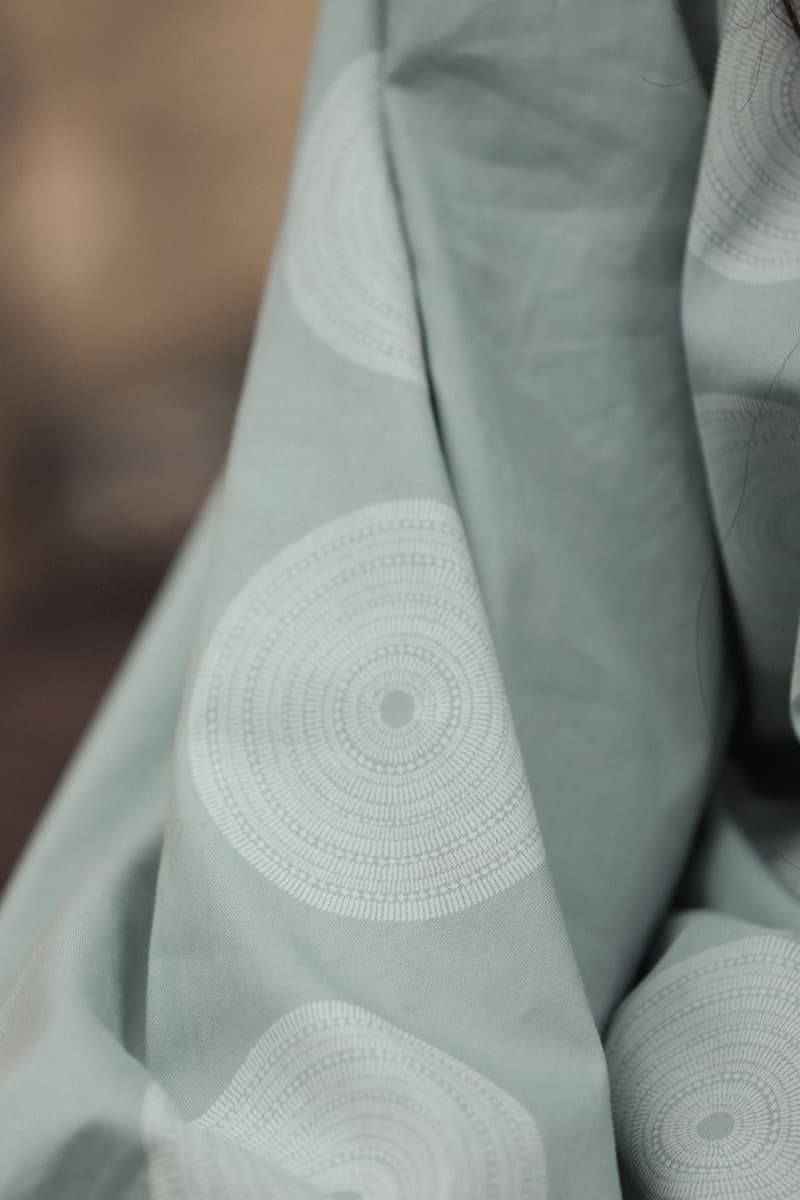 20 of 20
Sillage has returned with the first drop of its Summer 2020 lineup. Following last week's SS20 drop, the Japanese label has unveiled a concise range of breezy seasonal garments, crafted through Nicolas "Yuthanan" Chalmeau's distinctive lens — featured silhouettes include an artful open collar shirt, a pair of oversized denim pants and ventile Sahara hats.
Lensed under a sunny haze, the visuals highlight bold prints and billowing volumes of the garments. One noteworthy piece is the open collar shirt that's been decorated with a set of circular motifs. The pattern was designed by Japanese calligrapher Ryo Koizumi, meticulously embellished with tiny shapes that make up the larger motif. Furthermore, the sleek fabric has been dyed in soft tones of teal and copper, while the pattern was created using a special bleach — the shirt also comes in both short-sleeve and long-sleeve versions.
Another highlight is the ventile Sahara hat. The piece boasts a raised dome, detailed all over with tonal top-stitching. Two eyelet vents are placed at each side of the hat, complemented by a brass snap button that allows the wearer to attach the brim onto the sides. As a final note, the piece sports flat stampede strings that have been made for windy days.
The oversized denim pants come with long skinny elastic drawstrings, two tortoiseshell-toned buttons and a slightly cropped hemline, rounding up the drop with a loosely tailored silhouette.
1 of 7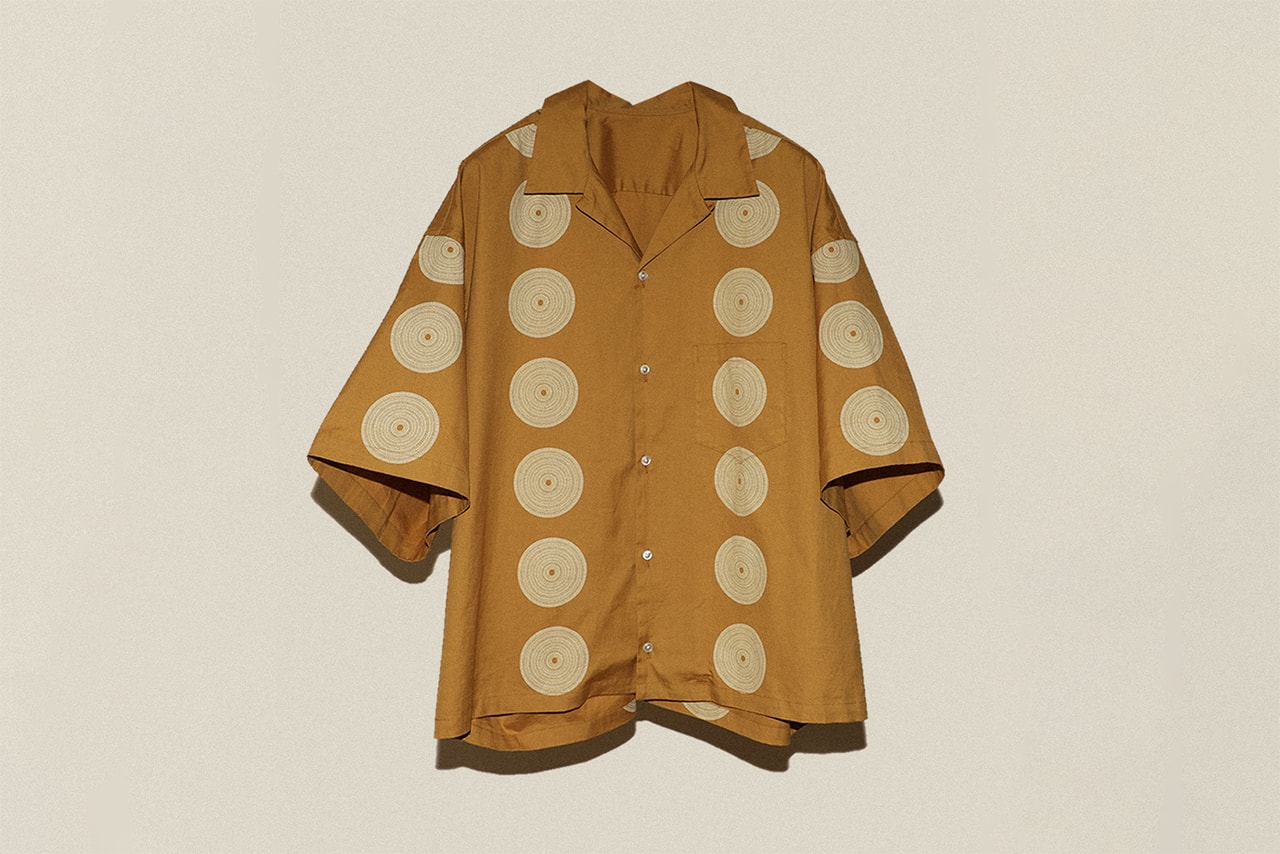 2 of 7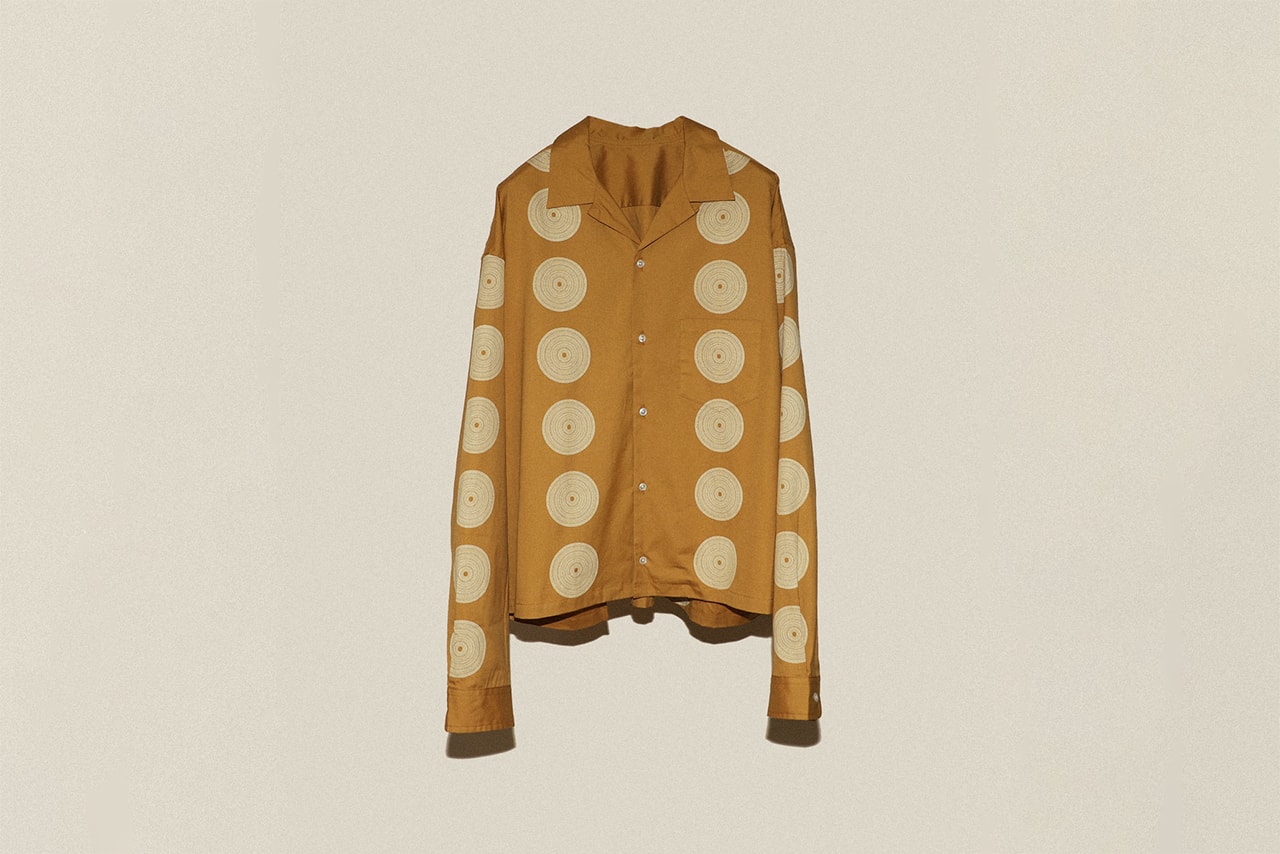 3 of 7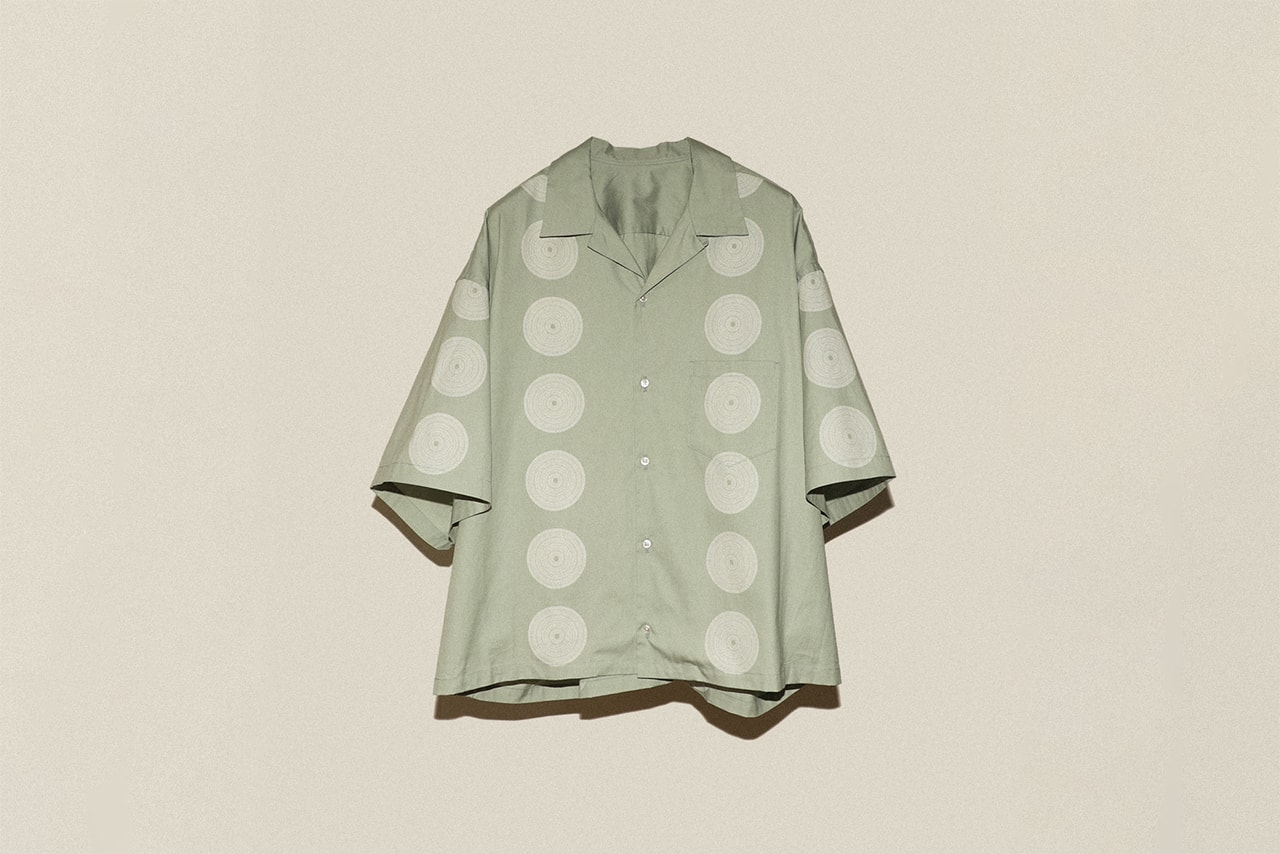 4 of 7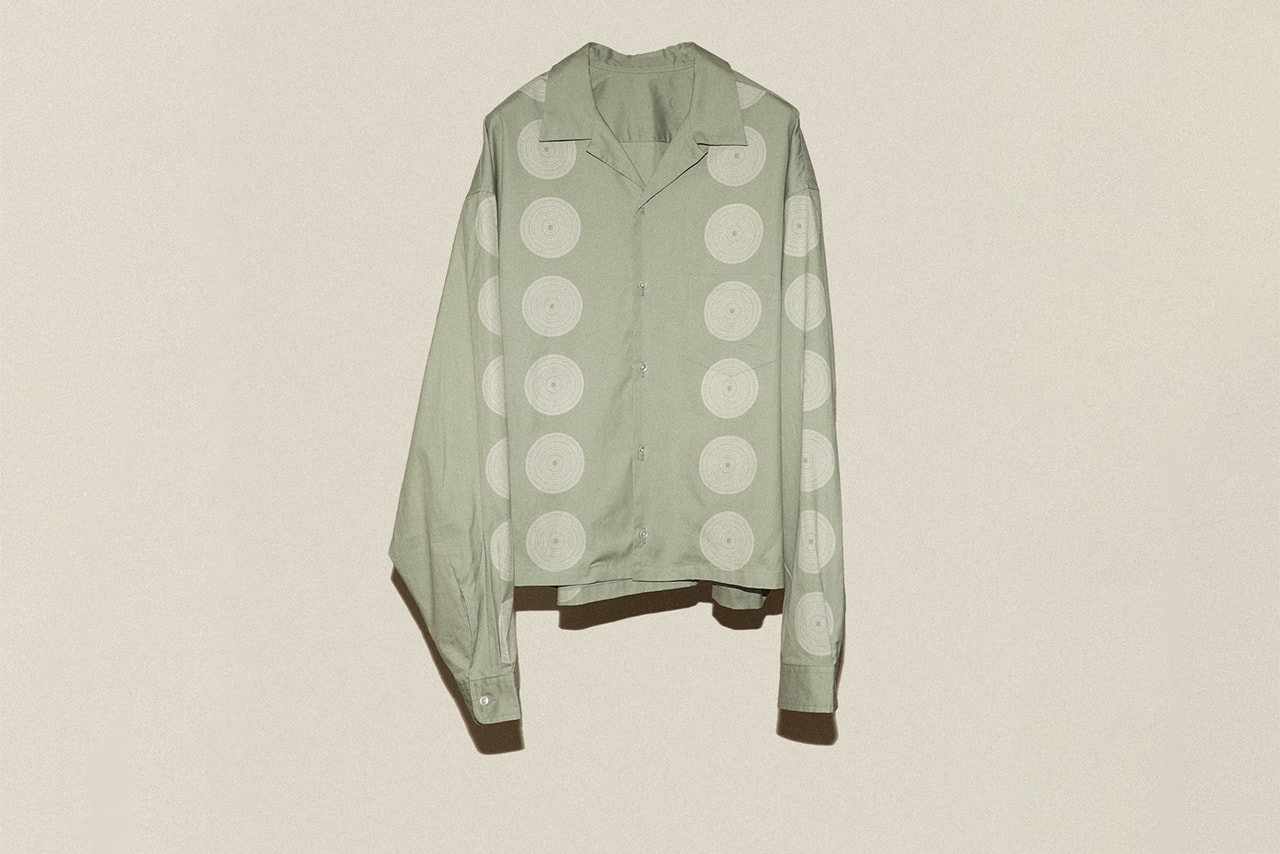 5 of 7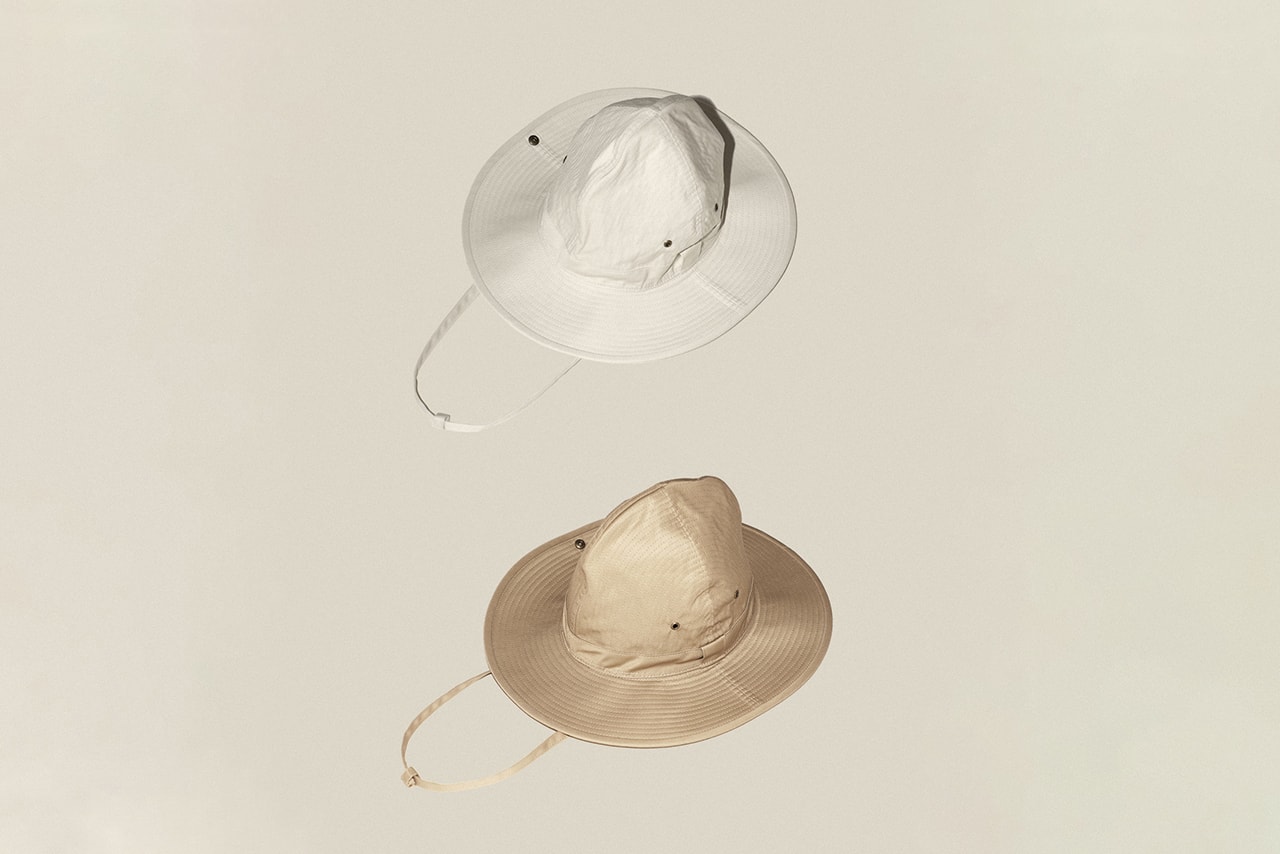 6 of 7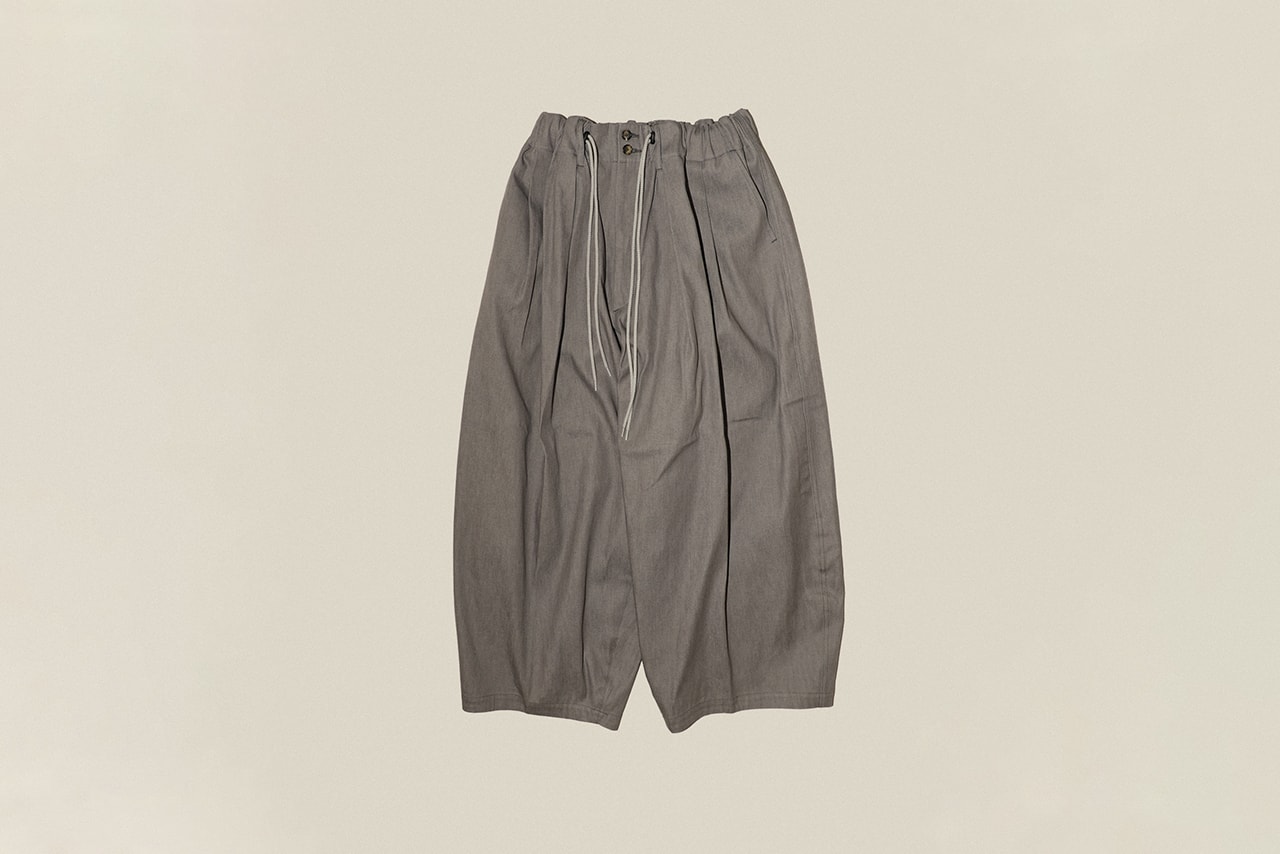 7 of 7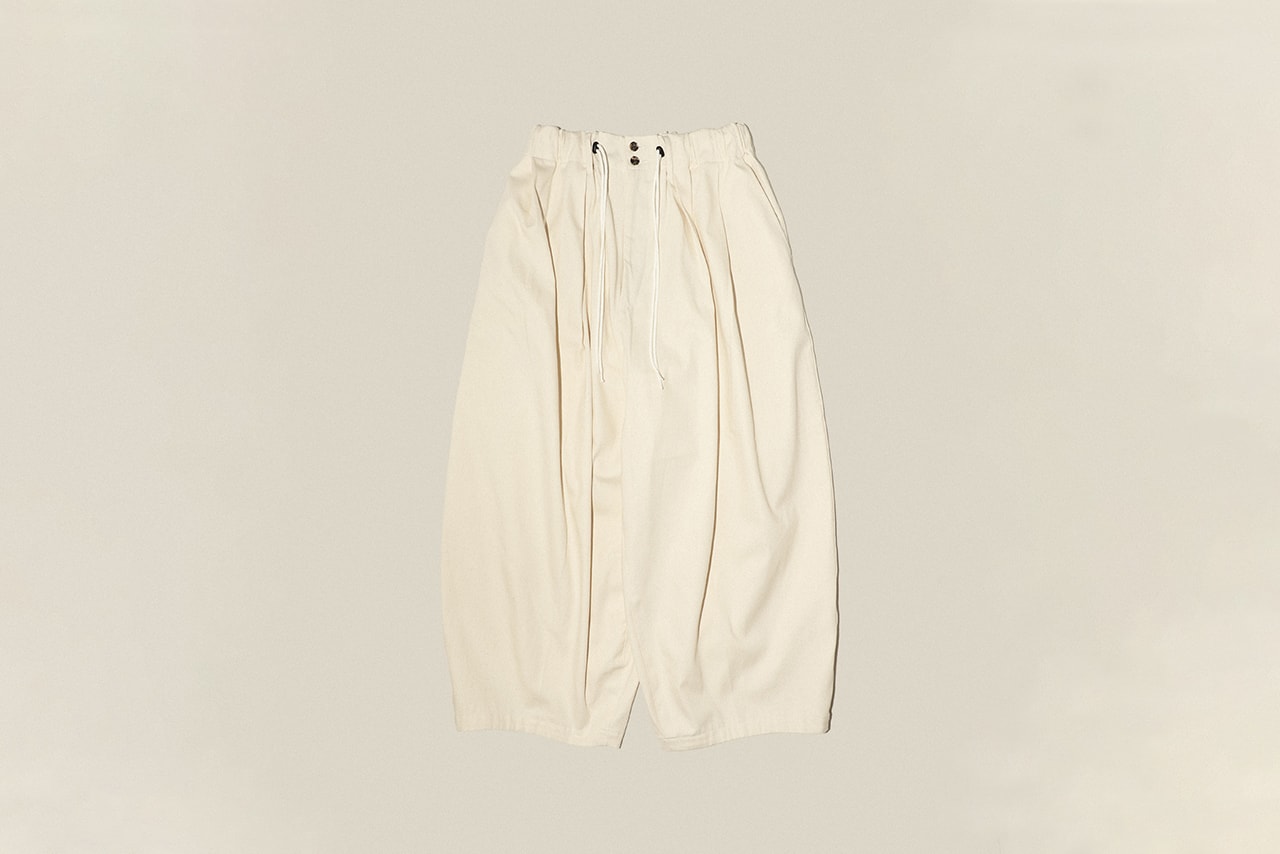 Sillage's Summer 2020 drop will be available via the label's website on April 3, 11 p.m. EST.
In case you missed it, check out Sillage & Stocknumber's finely crafted white leather Moccasins.