Low Bros Unveil Dystopian "SPECTRUM" Installation in Berlin
Featuring a "Solar Deity" made using 53 UV-lighting tubes.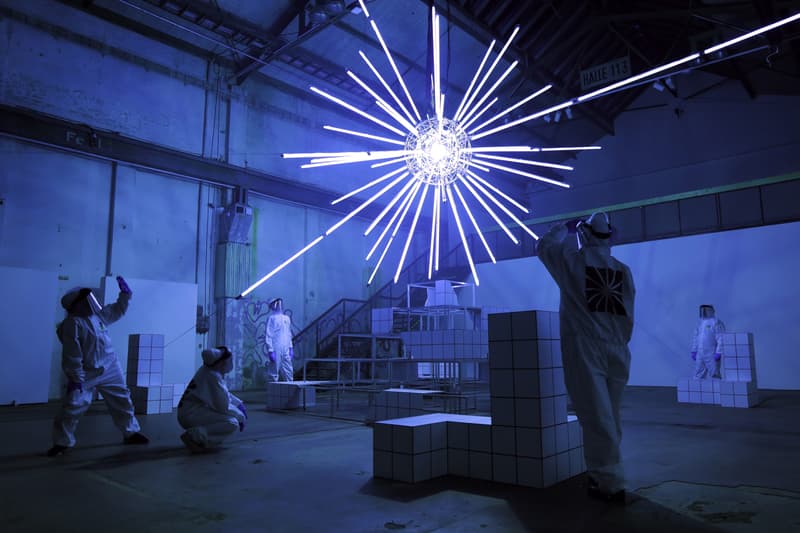 1 of 7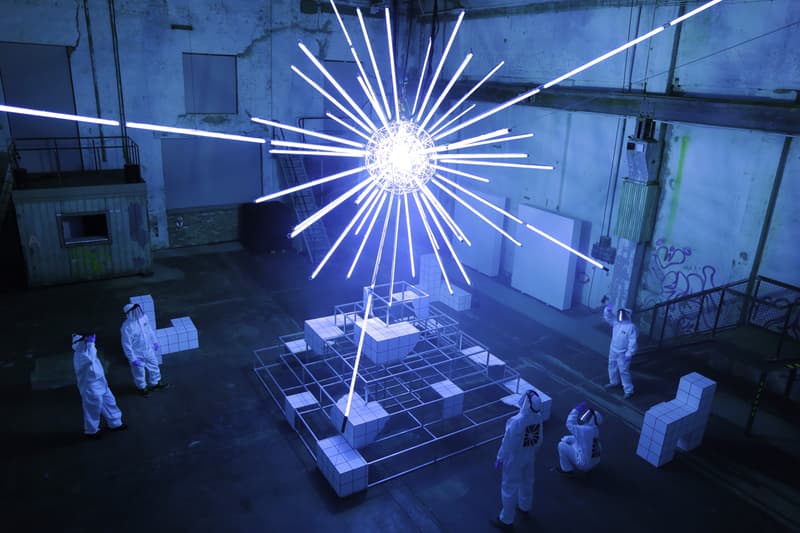 2 of 7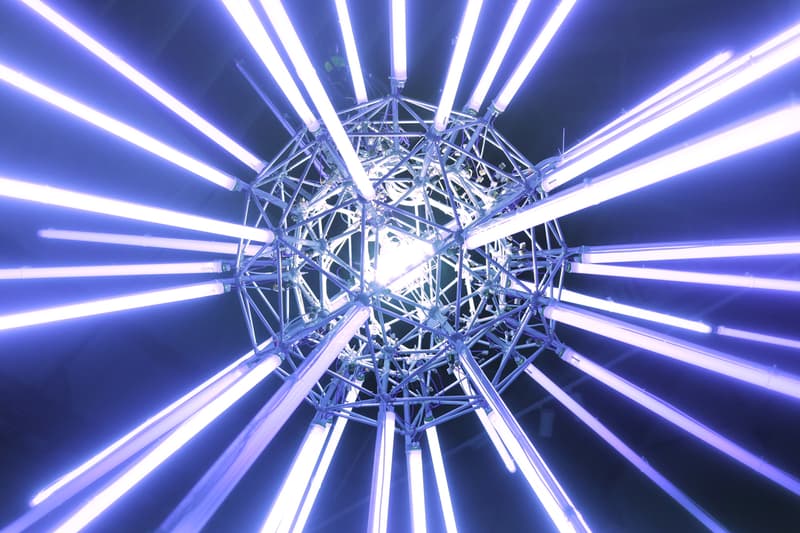 3 of 7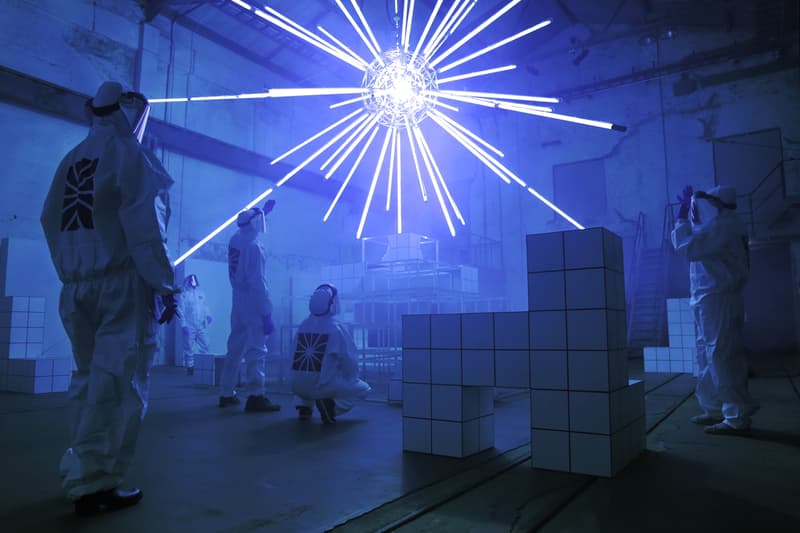 4 of 7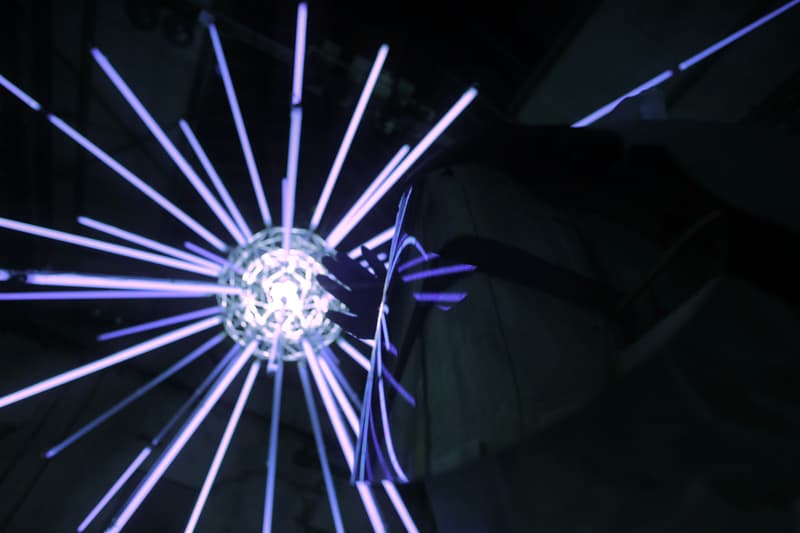 5 of 7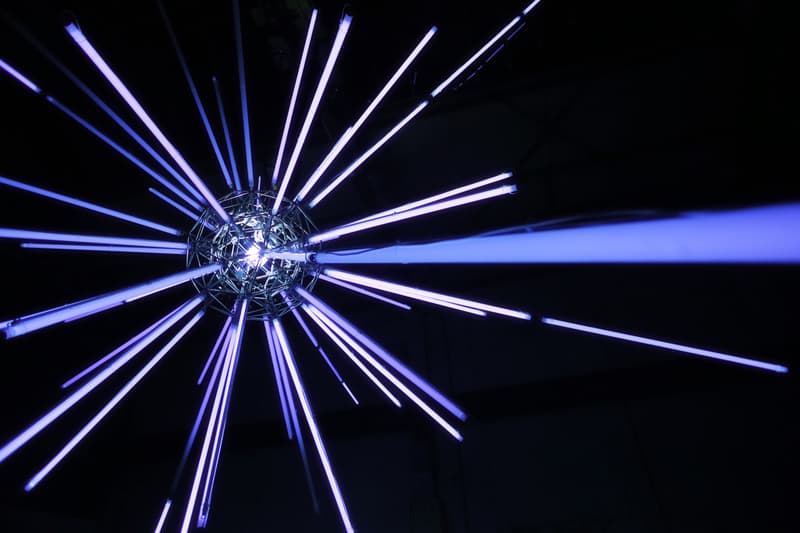 6 of 7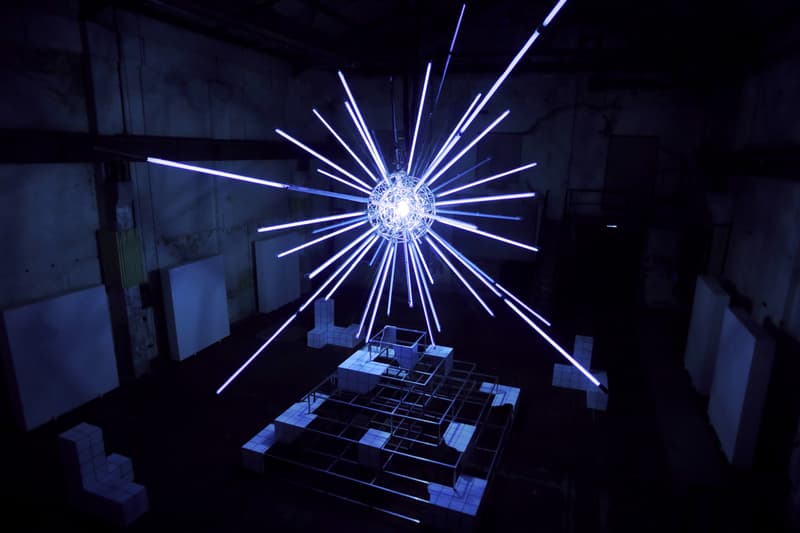 7 of 7
The Low Bros recently unveiled their latest installation at Berlin's Reinbeckhallen art and culture center. Entitled "SPECTRUM," the German artist duo transformed a sprawling exhibition room into a dystopian, temple-like atmosphere. The focal point of the immersive presentation was an intricate light fixture, or what the artists described as a "Solar Deity" that was crafted with 53 UV-lighting tubes. Geometric structures in varying scale were also placed across the floor, completing the presentation that evokes an abstract altar.
With this installation, the Low Bros aim to shed light on the risks of using tanning beds. "In our eyes, a tanning salon is a kind of place of worship, in which a recurring ritual takes place," said the duo in a statement. "Mankind is good at only recognising wrong steps afterwards and acting accordingly. Apparently it takes time and distance for an objective analysis to take place."
Get a closer look at "SPECTRUM" above and then visit the Low Bros' website to view more projects.
NANZUKA recently launched a solo exhibition spotlighting artist Jonathan Chapline's new 3D-rendered artworks that emulate famous paintings.
Reinbeckhallen
Reinbeckstrasse 17, 12459
Berlin, Germany