Kering, LVMH, Swarovski, Alibaba Donate Millions to Battle Wuhan Coronavirus
International companies have sent over $2 billion dollars in aid to China.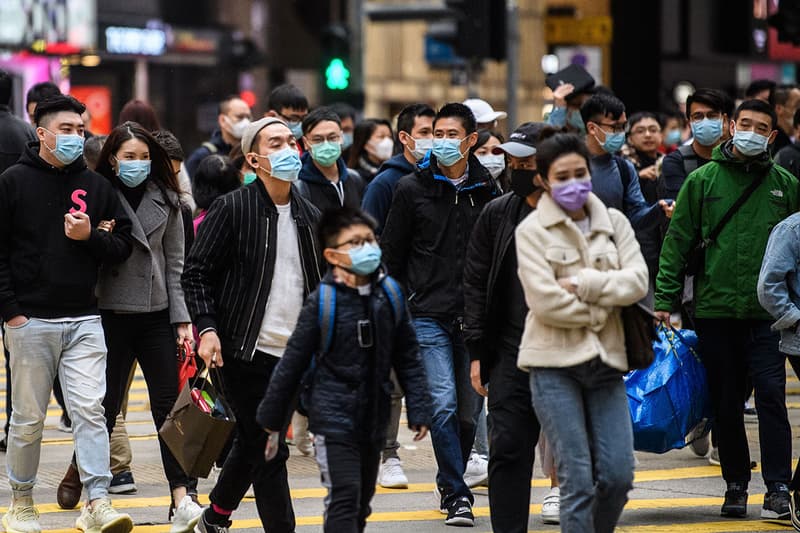 As reported by WWD, a host of luxury brands and international conglomerates are donating sizeable sums to Chinese establishments to battle the outbreak of the 2019 Novel Coronavirus (2019-nCoV). The news breaks as quarantines are enacted in Wuhan, the origin point of the infections, and local businesses temporarily shut their doors.
The latest coronavirus strain is described by the American Centers for Disease Control and Prevention as a contagious respiratory virus originating from an animal host, but now spreading among humans. Over 4,500 2019-nCoV infections have been reported in China, with the death toll climbing up to 106, though over 70 infected people have since fully recovered. Wuhan remains in lockdown, as Hong Kong, Taiwan, Singapore and South Korea restrict travelers to fight the spread. China and over 16 countries have since reported 2019-nCoV cases.
To assist Chinese authorities in providing necessary medical aid, a host of global companies are sending funds to bolster relevant causes. LVMH, for instance, has offered ¥16 million CNY (approximately $2.3 million USD) to the Chinese Red Cross for extra medical supplies, promising to provide even more supplies from European reserves. Kering, meanwhile, has pledged ¥7.5 million CNT (approximately $1 million USD) to Hubei's Red Cross.
"Our thoughts are with the many impacted by the novel coronavirus outbreak, and therefore we have decided to donate the funds as an immediate contribution to assist," François-Henri Pinault, chairman and chief executive officer of Kering, said to WWD.
Donations have also come in from China's own Alibaba (approximately $144 million USD) and Tencent (approximately $43.25 million USD), with more funds coming from L'Oréal (approximately $720,000 USD), Swarovski (approximately $430,000 USD), Estée Lauder Cos. Inc. and Shiseido (approximately $290,000 USD). Instead of providing money, the world's largest cashmere supplier, Erdos, is repurposing its own garment-manufacturing factories to produce masks and protective garments that it will provide to medical workers at no cost.
Estimates put the combined total of donations sent to China to battle the coronavirus at approximately ¥20 billion CNY, or nearly $2.9 billion USD. As China buckles down to tackle the health crisis, the World Health Organization warns that the "whole world needs to be on alert."